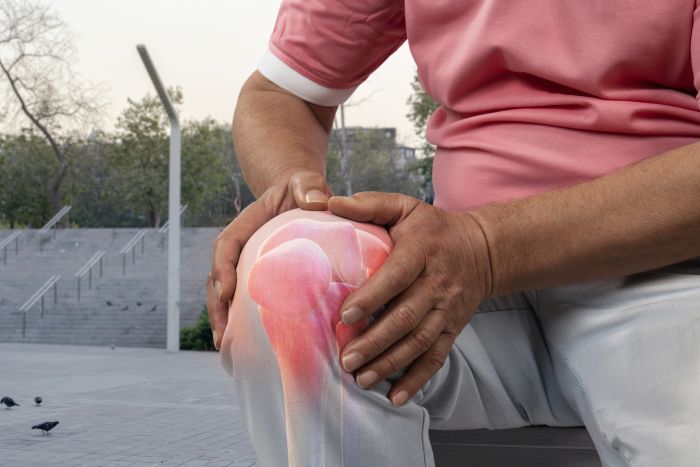 When Should You See a Knee Doctor?
It is not uncommon to experience knee pain at some time during your life. Pain can be the result of severe conditions like strains and fractures, or it could be due to less critical injuries. While some conditions or injuries will merit a visit to a knee doctor, others may not be as apparent. It's important to schedule an appointment with a Resurgens physician if you experience any of the following:
Hear a popping noise and feel your knee give out at the time of injury
Have severe pain
Cannot move the knee
If you begin limping
Have swelling at the site of and injury
Because the knee is such a complex joint, pain can appear in different places on your knee. Being able to locate the source of your pain accurately will help your doctor diagnose your condition.

Knee pain may occur in the front of the knee (anterior), in the area closest to your hand (lateral), on the inside of the joint (medial), or behind the kneecap (posterior). Conditions causing knee pain affect one knee or both (bilateral or unilateral). The location of your knee pain provides clues about what may be wrong. If you want more information, check out our knee anatomy page before booking an appointment.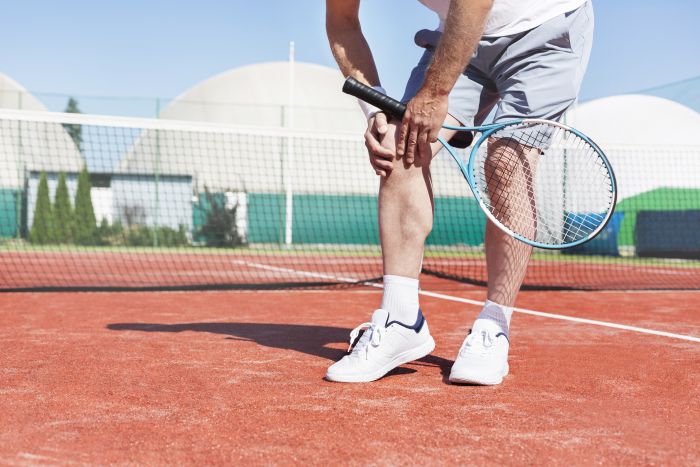 What Causes Knee Pain?
Knee pain is common because the knee is an integral part of everyday movement. Knee pain can be a symptom of a variety of conditions including genetics, arthritis, torn ligaments, and disease. Being able to help your doctor narrow down the cause of your knee pain will help them provide the appropriate treatment. If you need more information about causes of knee pain, read about common knee conditions that our physicians can help treat.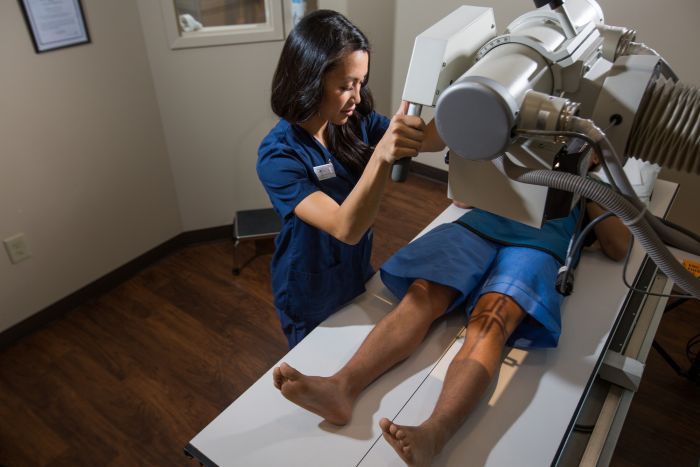 How We Diagnose Your Knee Pain
Becauseyour knee is such an elaborate and crucial mechanism, you will need an accurate diagnosis to receive proper treatment. Our doctors use cutting-edge radiography equipment to help diagnose your knee condition. These include EMG, MRI scans, CT scans, and nerve conduction studies. Using these devices help your doctor narrow down and assess the cause of your pain. Your doctor may also require electrodiagnostic screening to help determine where injuries happened.
Our technology is operated by certified technologists who receive regular training in the latest imaging techniques and diagnostic imaging procedures. Our team may also conduct electrodiagnostic screening to help determine where injuries happened.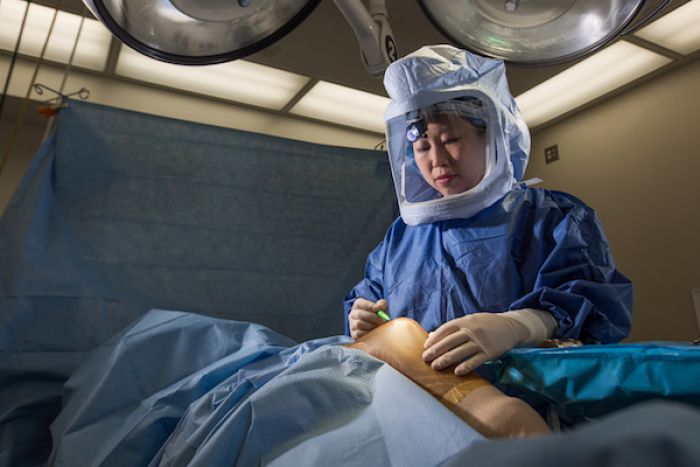 Non-Surgical and Surgical Treatments for Knee Pain
After evaluating your knee condition, your physician will be able to determine your best treatment option. Resurgens treatment options include a full range of surgical and non-surgical options. Non-surgical options can consist of casting, injections, bracing, physical rehabilitation, and dedicated knee therapy. Sometimes these are used in conjunction with each other.
Some knee injuries and conditions may merit surgical intervention. Our doctors will not advocate for surgery unless all conservative options have been exhausted. Surgical procedures can range from arthroscopic meniscus repair to total knee replacement.
No two people or injuries are the same, and every Resurgens patient receives a unique treatment plan. Our knee therapists work alongside our board-eligible and fellowship-trained physicians to help patients recover function and resume a pain-free life. Visit our knee procedures page to learn more about your treatment options.
Patients Trust Our Expert Knee Surgeons
Resurgens Orthopaedics
Varied
Dr. Hui has done surgery on both right and left knees. The total knee replacements was what I put off for years, but so very glad that I finally had the work done.

- Samuel
Resurgens Orthopaedics
Varied
Dr. Ansari did surgery on my knee and I was very impressed with him and his staff. The office staff is great! They are professional and very helpful. The wait time is much shorter than most doctors. Highly recommend him & his staff.

- Linda Fleming
Resurgens Orthopaedics
Varied
I had total knee replacement surgery on May 30,2018. Dr. Matthew Levine was my surgeon. Dr. Levine made sure I understood the process and what to expect throughout recovery. Within 2 weeks I was walking 2 1/2 miles a day. By 4 weeks I was walking 5 miles a day. At the end of 5 weeks I was back in the pool doing water aerobics. Many people ask who my surgeon was because they know people who have never completely recovered. My point here is follow Dr.'s orders and Dr. Levine is the BEST!!!

- Janet
Resurgens Orthopaedics
Varied
Dr. Satterwhite was great with helping restore my knee function. The physical therapy with Don and Emily was very effective. I went from limping around to moving confidently again without pain.

- Mary T.
Resurgens Orthopaedics
Varied
I LOVE DR MORRIS ! He listened to me, he helped me , he is super kind and has a heart of gold! I had Knee surgery with him just this week and it went awesome! Highly recommended! Awesome Doctor!

- Andres S.
Resurgens Orthopaedics
Varied
If you are looking for the best Orthopedic Surgeon for knee or hip replacement Dr. Kim is the one! Dr. Kim replaced both of my knees, 7 years and 8 months ago and was fantastic. I had complete trust in his abilities and excellent care from him as well as Andrea and Josh. Having a good Physical Therapist is also key to and excellent recovery. All the Physical Therapist I talk to highly recommend Dr. Kim and that speaks volumes as well as a highly respected reputation!

- Susan
Resurgens Orthopaedics
Varied
Dr. Rosenstein performed a Total Knee Replacement on my right knee in February of 2017. His professionalism and expertise have allowed me to regain my strength and mobility. He is talented, honest and caring. I highly recommend him.

- Karen
Resurgens Orthopaedics
Varied
If you require a total knee or hip replacement, Dr. Lane is the best. My left knee is perfection and my right knee soon will be. You cannot find a more caring, skilled, and talented doctor.

- Sandy
Resurgens Orthopaedics
Varied
Saw Dr. Traub for a knee problem. When the conservative treatment didn't work, I was scheduled for a MRI and then arthroscopic surgery within 3 weeks. Dr. Traub and his staff take the time to explain the problem and the solution. I have never had to wait longer then 10 minutes in the outer or inner office. I love that the PT is down the hall. Great continuity of care.

- Jacquie A.
Resurgens Orthopaedics
Varied
Dr. Sacks was highly recommended to me by my dentist. He had joint replacement by Dr. Sacks and told me if I wanted the best care available, Dr. Sacks is the man to see. I did some research, asked around and discovered that many people within my community have had successful surgery by Dr. Sacks. I also discovered that he is the Chief of Orthopaedics at Wellstar Cobb Hospital. I made an appointment and I am grateful I did. I had my knees replaced and I am living life to the fullest. Many thanks to Dr. Sacks for his thoroughness, compassion, and skilled hands for giving my life back.

- J. Miner
Atlanta's Leading Orthopaedic Doctors For 20+ Years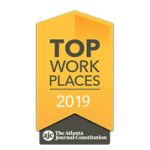 Resurgens is an AJC TOP WORK PLACE! Resurgens Orthopaedics is one of only a few companies to be recognized as a top workplace every year since the award has been offered.
Resurgens Orthopaedics has won Around Canton's Readers' Choice Awards! We are proud to be a part of your community.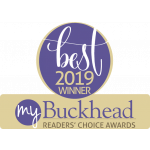 My Buckhead Readers' Choice Awards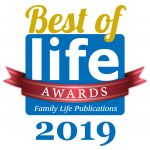 Best of Life Award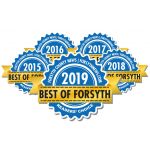 Forsyth County News goes in search of the best! After months of research and thousands of votes cast from their readers, they've awarded Resurgens Orthopaedics as one of Forsyth's best businesses.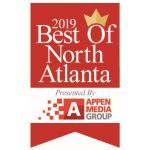 The Best of North Atlanta Award highlights companies that provide exceptional service for their customers and the North Atlanta community.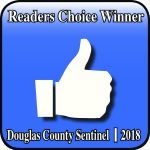 Resurgens Douglasville office has once again won in two categories for 2018: "Best Orthopaedic Practice" and "Best Rehabilitation Service" as voted by readers of the Douglas County Sentinel. This makes their 5th consecutive win!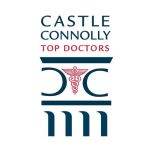 Fifteen physicians from Resurgens Orthopaedics, were recently honored with prestigious awards for medical performance both locally and nationally.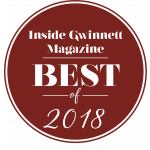 Inside Gwinnett readers and followers have voted and they say Resurgens Orthopaedics -Lawrenceville is the Best Orthopedics!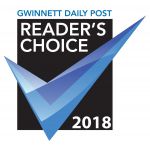 The Reader's Choice Awards from The Gwinnett Daily Post allows readers to pick their favorite places, business and attractions.
Find a Knee Doctor near you.