KNEE
Our expert physicians use the latest technology in the diagnosis and treatment of knee disorders, injuries, and replacements.
NON-SURGICAL OPTIONS
Resurgens physicians will work with each patient to determine the best treatment options to help you reach your goals.
SURGICAL SOLUTIONS
When surgical treatment is indicated, our surgeons are trained to perform the latest knee surgery techniques.
DEDICATED KNEE THERAPY
Our knee therapists have advanced training and expertise in rehabilitation and work closely with our knee physicians to ensure that each patient is returned to the highest level of function and pain relief possible.
CONDITIONS
Knee health can have patients wondering what's next. Our physicians answer your most pressing questions so you know what to expect during a visit and throughout your recovery.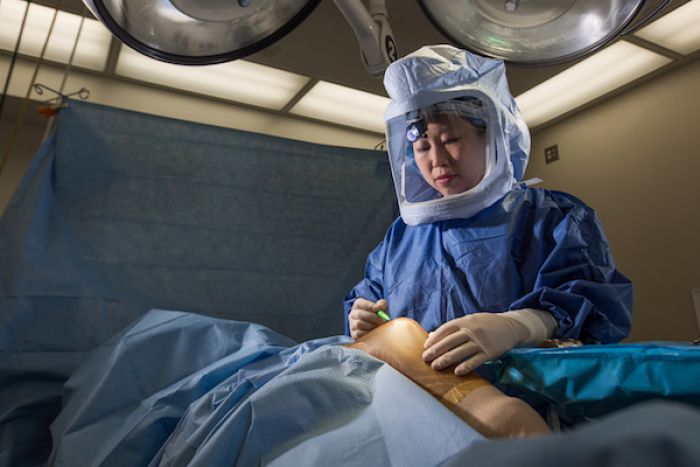 Knee
The knee is the largest joint in the body, and one of the most easily injured. It is made up of the lower end of the thighbone (femur), which rotates on the upper end of the shinbone (tibia), and the knee cap (patella), which slides in a groove on the end of the femur. The knee also contains large ligaments, which help control motion by connecting bones and by bracing the joint against abnormal types of motion. Another important structure, the meniscus, is a wedge of soft cartilage between the femur and tibia that serves to cushion the knee and helps it absorb shock during motion.

Find a Knee Doctor near you.