Spine Center
Our board-certified physicians are experts in the diagnosis and treatment of patients suffering from neck and back pain, and can offer both surgical and non-surgical treatment options.
Schedule Appointment
Find a Spine Physician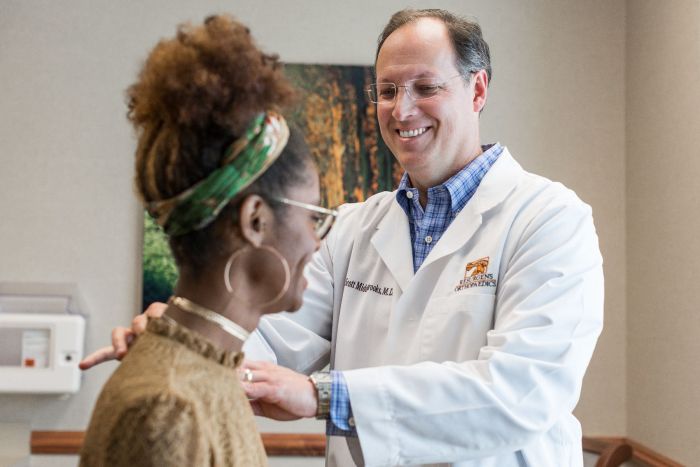 When Should You See a Spine Specialist?
Our spines are complex support structures that make all kinds of movements possible. Running from the top of the neck to the base of the tailbone, the spine is composed of thirty-three bones, called vertebrae, which are divided into five regions: cervical, thoracic, lumbar, sacral and coccygeal. You can learn more about the anatomy of the spine here.

Different kinds of spinal injuries - and how they should be treated - can be categorized by the amount of time and the extent to which they affect you. Acute spine pain, which is often caused by a traumatic fall or heavy lifting, can last up to 6 weeks. In these cases, a chiropractor may be able to help treat acute back pain, but it's still important to see a spine doctor to determine the root issue and treat it effectively.

Chronic spine pain, on the other hand, typically lasts more than 3 months. Persistent or lingering conditions should be treated by an expert orthopaedist at Resurgens. This is especially true if you experience problems with bladder or bowel function, numbness around the genitals, trouble sleeping, or pain accompanied by fever, chills, or sweats.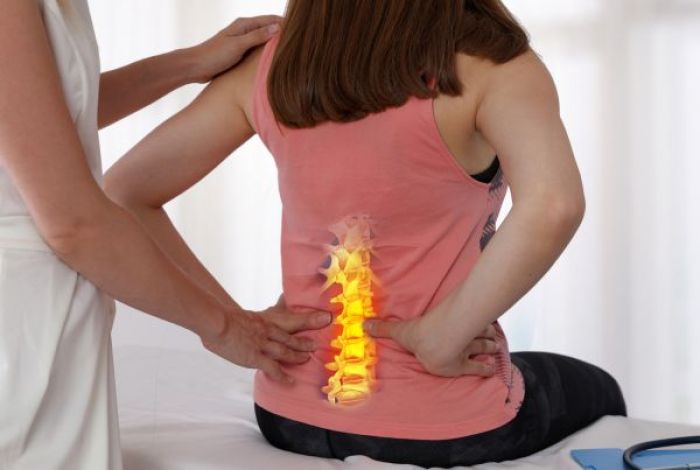 What Causes Back or Neck Pain?
When you suffer a spinal injury, the consequences can range from mild pain and discomfort to debilitating pain and restricted movement. If you experience any level of discomfort in your spine, it's important to see a spine doctor to determine the cause and treat it effectively.

Conditions like strains of the lower back muscles, herniated discs, or sciatica, which is the compression or irritation of your spine's nerve roots, are all common culprits behind spine pain or limited motion. However, other serious, degenerative conditions, such as osteoporosis or spondylosis, could be affecting you as well.

Learn more about the anatomy of your spine to better understand where you might be suffering a potential spine condition. This will help you discuss your condition with your spine doctor.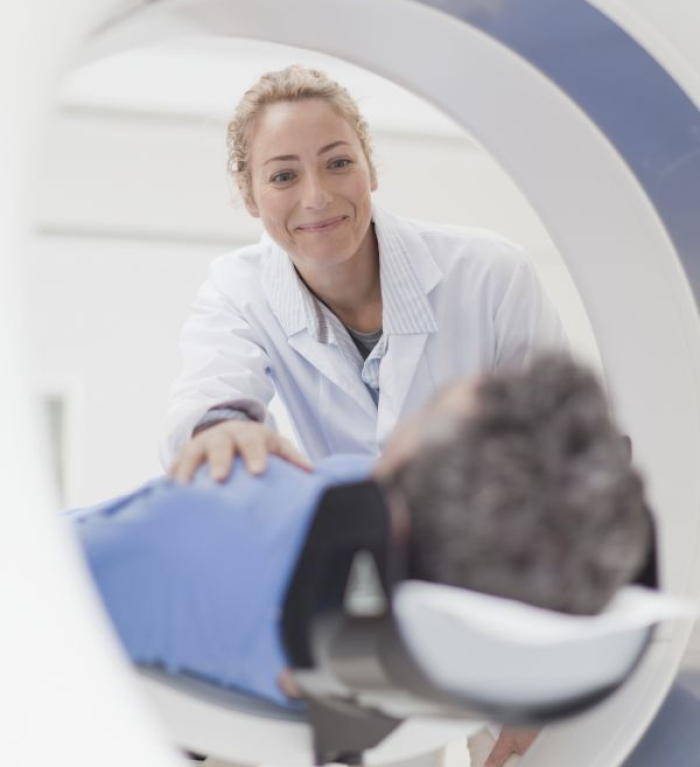 How Resurgens Diagnoses Back and Neck Pain
When you suffer from a spine injury of any kind, it can greatly impact your ability to do even the simplest tasks. That's why it is critical for patients to work with the Resurgens Spine Center to immediately identify the underlying conditions causing their back or neck pain, and then develop an appropriate treatment plan.

The Resurgens Orthopaedic Spine Center uses a variety of diagnostic tests to help identify the specific nature of your injury or condition. Visit our educational portal to learn more about the state-of-the-art diagnostic tests and technology Resurgens Orthopaedics uses to diagnose back and neck conditions.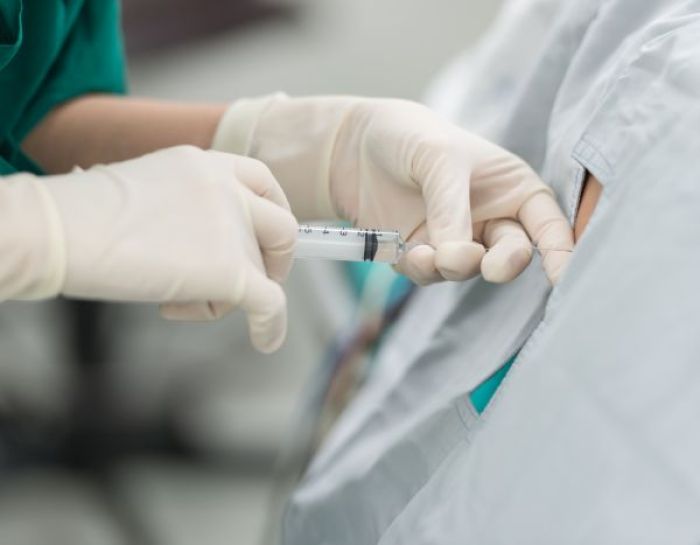 Non-Surgical and Surgical Treatment for Spine Pain
Depending on the severity and location or your spine condition, various treatment solutions are available - both non-surgical and surgical. Our Resurgens physicians will always work with you to decide the best treatment option based on your unique situation and lifestyle, while also ensuring conservative measures are attempted before considering surgical procedures.

It's important to know that not every visit to an orthopaedic spine surgeon results in surgery. Non-surgical solutions are available, such as spine injections and spine therapy. Learn more about our non-surgical solutions and spine rehabilitation treatment options and talk with your spine specialist to find out if any of these options are right for you.

More critical spine conditions or injuries could require surgical solutions. While we will ensure less intensive solutions have been explored before pursuing a surgical treatment plan, our team of spine surgery specialists at Resurgens Spine Center are trained in the latest surgical techniques, including minimally-invasive spine surgery and outpatient surgical procedures. Read about our surgical spine treatments here.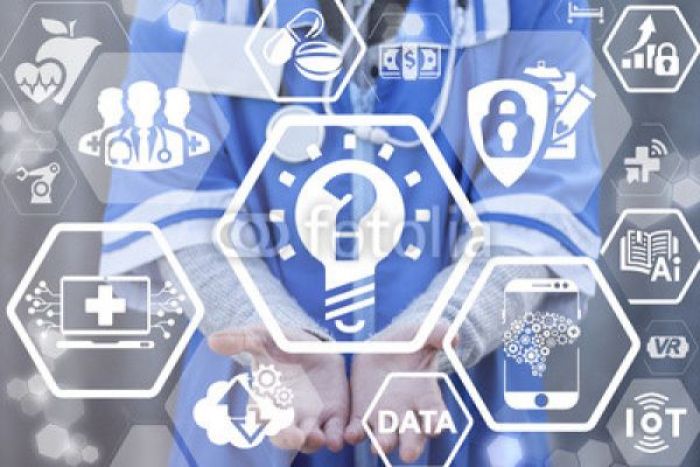 Spine FAQs
We understand how consequential a spine injury, no matter how big or small, can be for someone's daily life. A spine treatment procedure can be just as impactful, which is why our spine physicians have answered the frequently asked questions surrounding spine pain, conditions, and procedures.

Check out our spine FAQ to find out more.

Resurgens Orthopaedics
Varied
Every appointment with Dr Dopson has been stat since I have had debilitating pain, due to a herniated disc. He and his staff have been so accommodating & wonderful to me! Every request I have made & need I have is always addressed in a timely manner by his wonderful MA Candy. My first visit I was a work in, and I know I put him behind, but he still took the time to review everything with me & answer all of my questions. He is very thorough, knowledgable, & compassionate toward his patients.
- Looper
Resurgens Orthopaedics
Varied
Dr. Goins has done spinal surgery on me, and 3 other immediate family members. We are all so appreciative of his expertise, caring attitude, & our excellent outcomes. I cannot say enough about this excellent, compassionate, skilled surgeon!
- Anonymous
Resurgens Orthopaedics
Varied
I had surgery with Dr. Jeffords and it was 100% successful. I have been pain free for 5 years. I have recommended him to several people in St. Simons where I live .....they have had spine surgery with Dr. Jeffords and they thank me because their surgeries were 100% successful too. He is a GREAT Surgeon...patient, kind, knowledgeable and talented.
- Carol W
Resurgens Orthopaedics
Varied
When all of others failed me, this great Dr. came to my help. He performed surgery in 2007 on my L5, since then I got my life back. He went in to bat for me when I needed it the most. I would recommend him to anybody.
- Anonymous
Resurgens Orthopaedics
Varied
Dr. Dows-Martinez is 5 Stars all the way. She diagnosed my Sciatica, and first and foremost, was alleviating the pain and moving forward with treatment. She explained in detail; in a way I could understand, while showing me a model of a spine. We discussed and agreed upon a treatment plan; as well as expectations and scheduled an Epidural for the next day; which again; she explained - procedure, expectations, and outcomes in detail. Her staff member Angie immediately scheduled the procedure and gave me all the information and details to prepare for it. No detail left out, and made me feel comfortable preparing for the procedure. Every one of her team members were attentive to my medical needs and are all very friendly which really helped put me at ease. The day of the procedure Dr. Dows-Martinez made it very clear that her #1 concern was to keep me pain free, and that she did! …completing the procedure and no pain. Post Op follow-up by Dr. Dows-Martinez and her team, another 5 Stars. Her personal call was specific to my medical needs and her reach-out of personal care and interest was so genuinely felt. Thank you Dr. Dows-Martinez and team!!!
- Bruce
Resurgens Orthopaedics
Varied
Very professional place. They actually treat you like a human, not a dollar sign. Very glad I made the choice to see Dr. Perez and then Kenin in Physical Therapy, very nice and easy to talk to.
- Chad R.
Resurgens Orthopaedics
Varied
Dr. WIllett, is very personable and has helped me with my myofascial trigger points.
- Chris S.
Resurgens Orthopaedics
Varied
I recently moved to VA from GA. I tried other doctors in VA. Needless to say I am back to Dr. Levine. I have lived with back pain for over 20 years in varying degrees. She really listened to my complaints and what I wanted out of my life. She gave me the options and expected results. She doesn't give me platitudes. I can now play tennis and live my life instead of taking multiple pain pills and suffering. I wouldn't be able to fully live my life without her as my back doctor.
- Catherine
Resurgens Orthopaedics
Varied
Excellent staff, excellent surgeon. I had back surgery, quite extensive, and have not had a moment of difficulty. I would recommend Dr. Ali Mortazavi highly.
- Catherine
Resurgens Orthopaedics
Varied
One of the best spine surgeons in the business. Dr. Greenfield saw me after 2 prior failed surgeries to repair my lower back. I had lived with crippling back pain for 10 years. I had heard of Dr. Greenfield's expertise and I was grateful to finally see him. He rebuilt my lower back and its been 3 years since the surgery and he made sure everything went as planned. I have had the best 3 years since the surgery. Was able to work again and do all the things that I had missed doing with my family. Due to see him again shortly for a follow up. Thank you Dr. Greenfield for your expertise and caring patient manner.
- Anonymous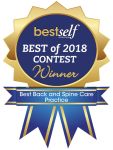 Best of - Back and Spine Care Practice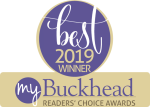 2019 Best Place for Back, Spine, or Joint Care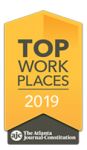 Resurgens is an AJC TOP WORK PLACE! Resurgens Orthopaedics is one of only a few companies to be recognized as a top workplace every year since the award has been offered.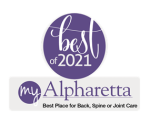 2021 Best Place for Back, Spine or Joint Care 2021 Best Back and Spine Care Practice
Find a Spine Doctor near you.