Todd A. Sacks, M.D.
Specialty
Location
You can now schedule your appointment online for a time that suits you best. Just click the link below to begin the process.

Book Online Now
Areas Of Expertise
Total and Partial Knee Replacement
Total Hip Replacement: Anterior & Posterior approach
Shoulder Replacement
Hip Resurfacing Surgery
Revision Knee and Hip Replacement
Minimally Invasive Joint Replacement
Rapid Recovery and Same-Day Joint Replacement
Hip, Knee and Shoulder Arthroscopy
Sports Medicine
Fellowship
Adult Reconstruction and Arthritis Fellowship, American Sports Medicine Institute; Birmingham, Alabama
Certifications
American Board of Orthopaedic Surgery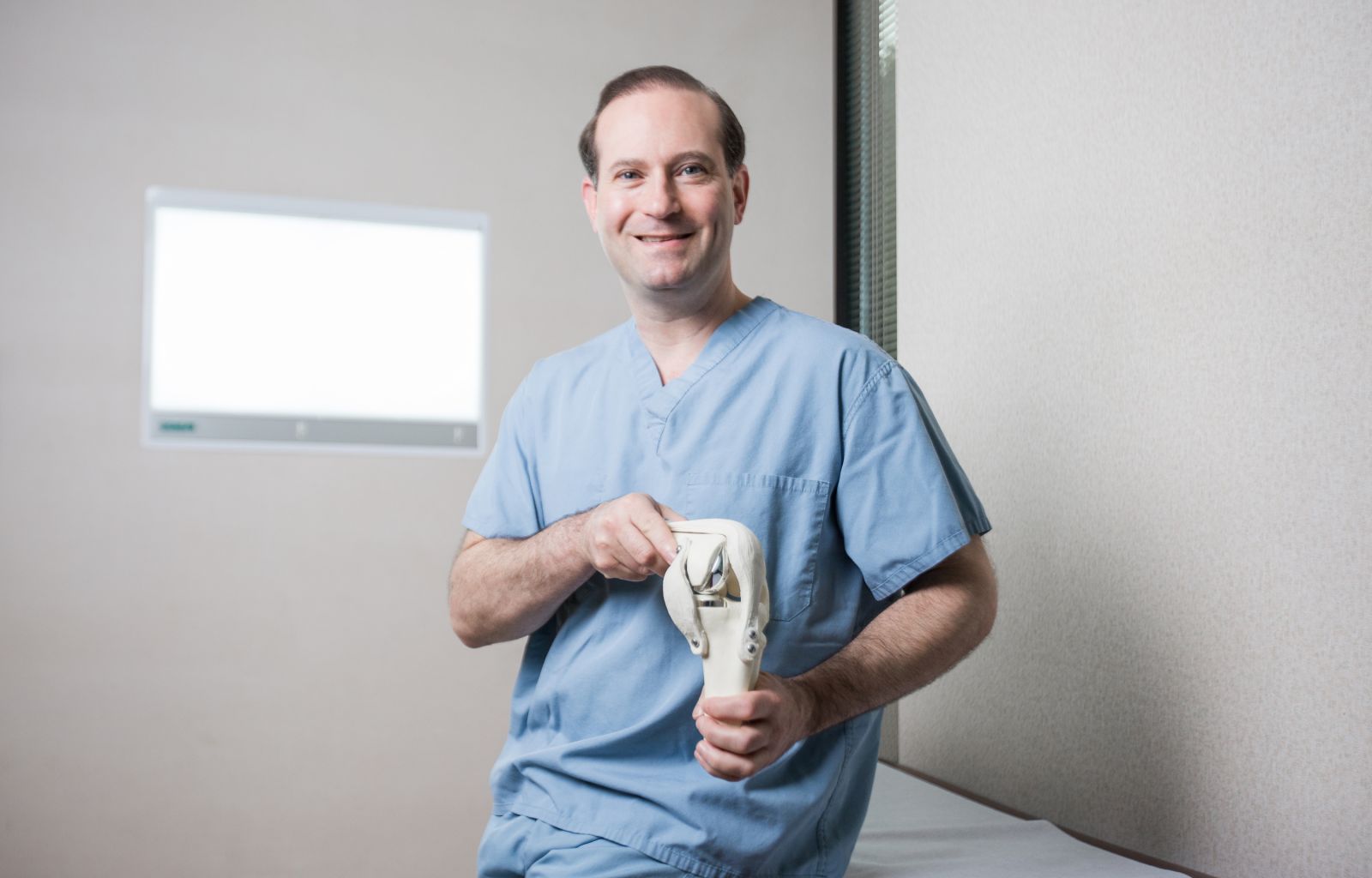 Residency
University of Miami/Jackson Memorial Medical Center; Miami Florida
Medical Degree
State University of New York Health Science Center at Syracuse; Syracuse, New York
Associations
American Academy of Orthopaedic Surgeons
American Association of Hip and Knee Surgeons
Arthroscopy Association of North America
American Sports Medicine Fellowship Society
Medical Association of Georgia
Alpha Omega Alpha Honor Society
Hospital Affiliations
Wellstar Cobb Hospital
Wellstar Douglas Hospital
Wellstar Kennestone Hospital
Major Accomplishments
Chief of Orthopedic Surgery for Cobb Hospital
2013 Lifestyles Magazine Top Doctor Award Recipient
2012 Lifestyles Magazine Top Doctor Award Recipient
Medical Director -Wellstar Cobb Joint Center
One of 1st surgeons in Georgia to perform patello-femoral arthroplasty MIS Surgery
2011 Lifestyle Magazine Top Doctor Award Recipient
Former team physician; Central Forsythe and Campbell High Schools
2014 Lifestyles Magazine Top Doctor Award Recipient 
Resurgens Orthopaedics
Varied
Dr. Sacks was highly recommended to me by my dentist. He had joint replacement by Dr. Sacks and told me if I wanted the best care available, Dr. Sacks is the man to see. I did some research, asked around and discovered that many people within my community have had successful surgery by Dr. Sacks. I also discovered that he is the Chief of Orthopaedics at Wellstar Cobb Hospital. I made an appointment and I am grateful I did. I had my knees replaced and I am living life to the fullest. Many thanks to Dr. Sacks for his thoroughness, compassion, and skilled hands for giving my life back.
- J. Miner
Resurgens Orthopaedics
Varied
My wife and primary care doctor nagged for months to go see Dr. Sacks. I don't like doctors and the thought of surgery scared me. My back and hip pain was so bad I could barely walk anymore. I had some X-rays and he examined me. He spent a lot of time telling me what my problem was. I had a lot of questions. Both of my hips had so much arthritis it was making my back hurt too. We went over what I could do to help. Surgery was my best option. TotalHip replacements. I had my right hip done back in November 2017 and will be having my left hip done in April. I'm feeling so much better already and can't wait to get the other done. During my process I have found out many people I know see Dr Sacks or their family does. When I went to the joint class at the hospital I was amazed and comforted to know just about the entire group of us in the class were patients of Dr. Sacks. I have named him the joint replacement guru. He knows his stuff.
- Chad G.
Schedule an Appointment Now