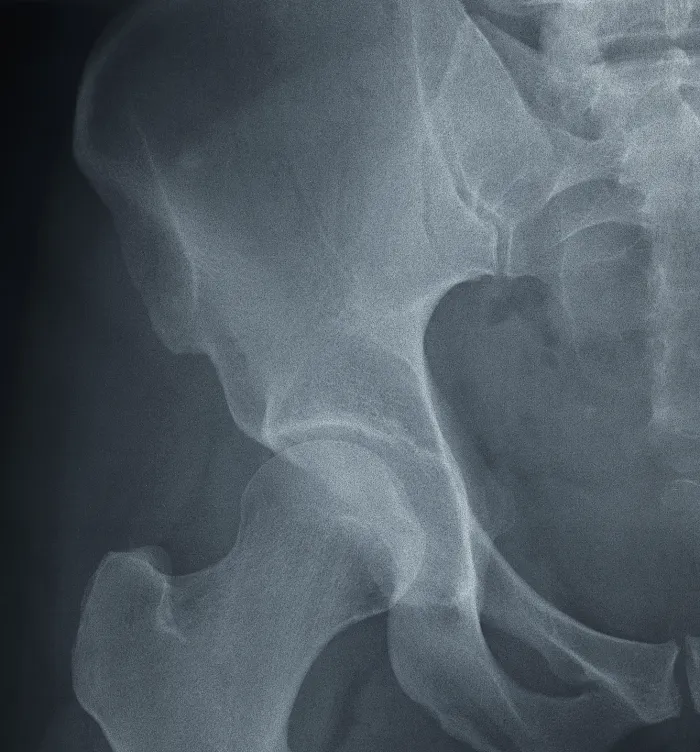 When Should You See a Hip Doctor?
The hip is a complicated mechanism made up of two bones, the pelvis and the femur (the thighbone). Many powerful muscles connect to and cross by the hip joint, making it possible for us to accelerate during actions like walking, running, and jumping.
Hip issues can interfere with your daily routines. Chances are you will experience some hip pain throughout your life. However, extreme levels of chronic hip pain are not typical. Learning the anatomy of your hip will better enable you to pinpoint the potential source of your hip pain and work with your doctor to keep it from limiting your life. If you've experienced any of the following situations or symptoms of hip pain, you should schedule an appointment with a Resurgens physician:

Any new or unusual pain in the hip
Inability to move your leg or hip
Inability to put any pressure on the leg
Pain that occurs as a result of a major fall or injury
Sudden swelling
Pain that manifests with other symptoms such as fever or redness.
If you are experiencing debilitating hip pain, swelling, or discomfort when sitting, standing, or walking, it's important to see a hip doctor. Schedule an appointment to see a physician at one of our 24 Metro Atlanta locations.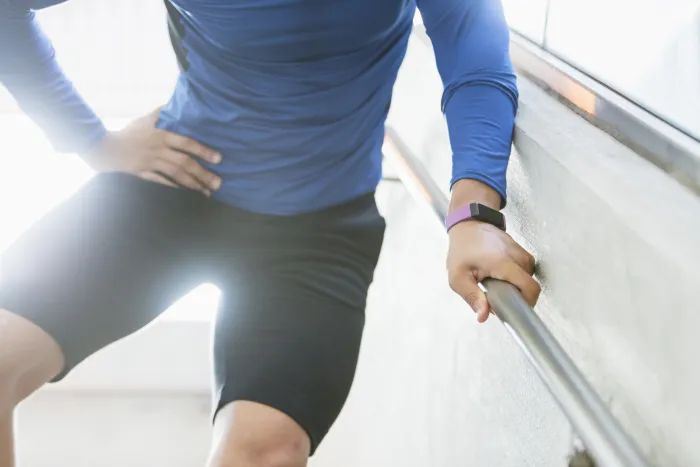 What Causes Hip Pain?
Due to the hip's complexity, hip pain can originate in many different parts of the joint. Hip pain can stem from many causes, including congenital effects, injury, and infection. Some common hip conditions include arthritis, bursitis, fractures, muscle or tendon strain, and tendinitis.
If you exhibit symptoms of hip pain, such as intense pain, sudden swelling in the hip area, inability to move your leg or hip, or deformities of the hip joint, it's important to seek immediate medical attention.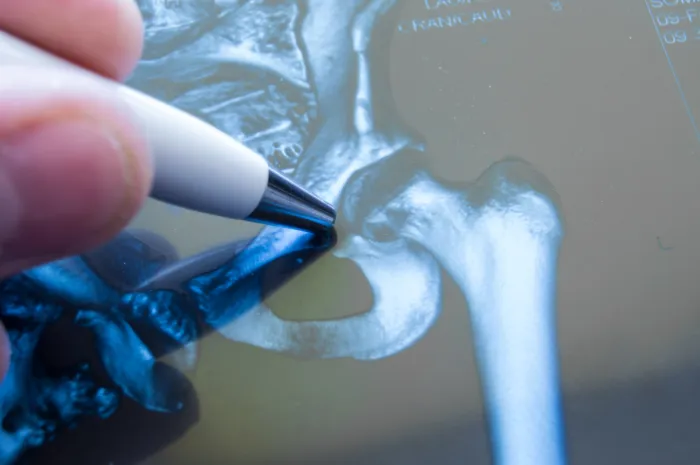 How Resurgens Diagnoses Hip Pain
Pain-free mobility in the hip is important to so many of our daily activities, so when a patient experiences hip pain, Resurgens Hip Center works to accurately identify the cause of the pain and degree of severity in order to properly treat it.

In order to diagnose your specific condition and create the right treatment plan for you, our expert physicians perform a thorough evaluation, reviewing the patient's history, examination, and diagnostic imaging studies to determine what measures should be taken.

Resurgens offers a range of diagnostic procedures for hip pain, including hip joint arthroscopy, to help uncover the exact location and severity of your condition.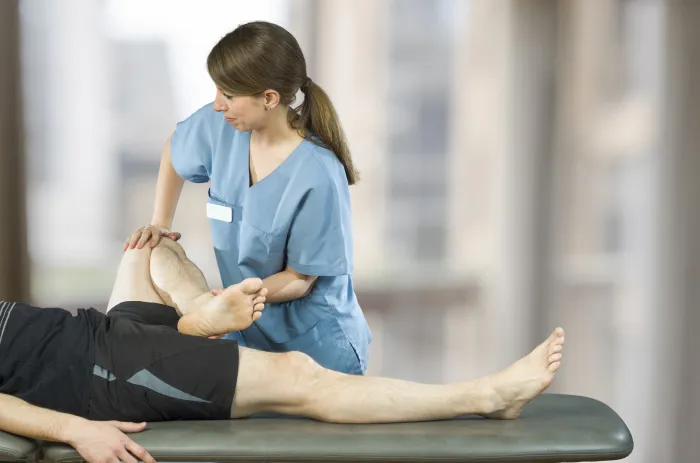 Non-Surgical and Surgical Solutions for Hip Pain
Treatment solutions will depend on the location and severity of your specific condition, but it is always the goal of our physicians to provide treatment options that work for your lifestyle and situation. Resurgens physicians consult with each patient to determine the best treatment options to help you reach your goals, whether through non-surgical solutions or surgical procedures. Learn more about our expertise in hip procedures here.

In addition to non-surgical options, our hip therapists have advanced training and expertise in rehabilitation and work closely with our hip physicians to ensure that each patient is returned to the highest level of function and pain relief possible.

For more severe hip conditions, you may require hip surgery. Resurgens hip experts will ensure that appropriate conservative measures have been attempted prior to surgical intervention. If it's determined that a surgical solution is required, our team is trained in the latest techniques in hip surgical solutions, including total joint replacement.

Frequently Asked Questions
We know how life-changing a hip surgical procedure can be. Our physicians answer your most pressing questions so you know what to expect during a visit and throughout your recovery. See our FAQ on hip surgical procedures to find out more.


Find a Hip Doctor near you.