ELBOW
Our expert physicians use the latest technology in the diagnosis and treatment of elbow disorders, injuries, and replacements.
NON-SURGICAL OPTIONS
Resurgens physicians will work with each patient to determine the best treatment options to help you reach your goals.
SURGICAL SOLUTIONS
When surgical treatment is indicated, our surgeons are trained to perform the latest elbow surgery techniques.
DEDICATED ELBOW THERAPY
Our elbow therapists have advanced training and expertise in rehabilitation and work closely with our elbow physicians to ensure that each patient is returned to the highest level of function and pain relief possible.
CONDITIONS
Elbow health can have patients wondering what's next. Our physicians answer your most pressing questions so you know what to expect during a visit and throughout your recovery.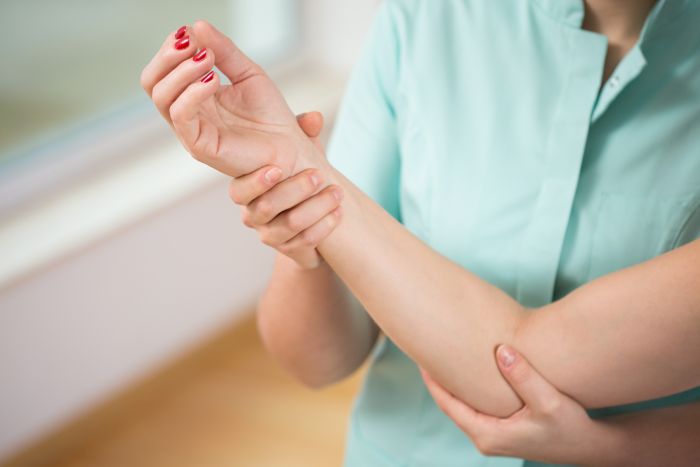 Elbow
The elbow is a hinge joint consisting of three bones. The upper portion of the hinge is at the end of the upper arm bone (humerus), and the lower portion is the top of the two forearm bones (radius and ulna) which are side by side. All three of these bones are in contact with each other. The joint is surrounded and lined by cartilage, muscles, and tendons that provide support, stability, and ease of movement. The elbow joint allows for the extension, flexion, and rotation of the arm. The range of motion is dependent upon the proper articulation of the elbow joint. It is easy to see why the elbow can cause problems when it does not function correctly.

Find an Elbow Doctor near you.
Resurgens Orthopaedics Surgeon Helps Young Man from Kenya Live Independently
Read the Full Story
Jack Odhiambo
Dr. Edward H. Holliger IV Performs Surgery On Kenyan Who Lost Both Arms in a Train Accident Resurgens Orthopaedics surgeon Dr. Edward H. Holliger IV has supported the Alpharetta-based non-profit, The 410 Bridge, since its inception....
Read More