Thanks for printing! Don't forget to come back to Resurgens Orthopaedics for fresh articles!
Whether it's getting back to work, playing with your kids, or just being comfortable again, our patients are our first priority & we love sharing their stories!
See how they Reach For More!
About Resurgens
Our Story
Resurgens Orthopaedics was first established in 1986 by Dr. John Garrett. Dr. Garrett's vision was to provide excellent, innovative, patient-focused and comprehensive orthopaedic care to the greater Atlanta community. In 1999, seven independent physician groups merged to form one practice under the existing name of Resurgens Orthopaedics. Since that time, Resurgens has grown to become a household name throughout Georgia, with 24 offices serving local communities in and around the metro area.

We look forward to providing you with the best personal care for your musculoskeletal needs.

- Co-Presidents, John Gleason, MD and Doug Lundy, MD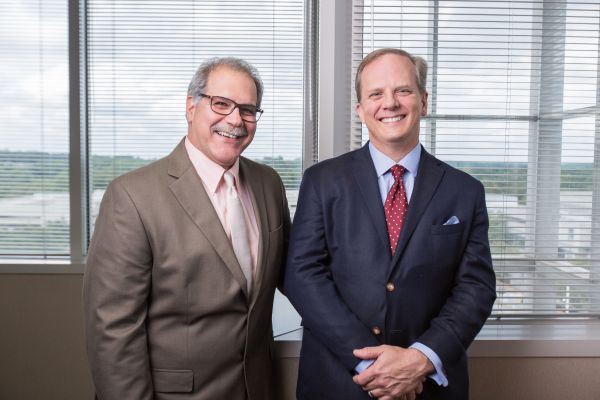 Awards
Resurgens is an AJC TOP WORK PLACE! Resurgens Orthopaedics is one of only a few companies to be recognized as a top workplace every year since the award has been offered.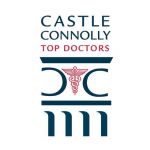 Fifteen physicians from Resurgens Orthopaedics, were recently honored with prestigious awards for medical performance both locally and nationally.
Resurgens Orthopaedics
Varied
I am a new patient. She is very friendly, down to earth, and knowledgeable. I was SO impressed with her, that I am passing her business cards on to several of my friends who would benefit from seeing her. I truly wish all doctors connected with her patients like she does. In addition, her staff has been working for her for a long time. This tells me that she treats her employees well. May good things continue to happen for Dr. Satterwhite!
- Carol H.
Resurgens Orthopaedics
Varied
I had a total knee replacement done by Dr. Ross. I'm relatively young (44), so my recovery was rather fast. As I write this it's been three weeks since surgery and I'm already walking without any assistance. He and his staff are very professional and patient. I am a recovering addict and Dr. Ross was very attentive to this fact. I was initially on Percocet until he switched me to Tramadol. I'm thankful that he was cognizant of my being in recovery by looking out for sobriety.
- Christopher O.
Resurgens Orthopaedics
Varied
Dr. Miller is fabulous. I tore my meniscus and he did the surgery. Absolutely NO pain from day 1. I now get cortisone shots every 3 months. Very knowledgeable and has a great bedside manner. Love him!
- Bobbie D.
Resurgens Orthopaedics
Varied
Dr. Ansari did surgery on my knee and I was very impressed with him and his staff. The office staff is great! They are professional and very helpful. The wait time is much shorter than most doctors. Highly recommend him & his staff.
- Linda Fleming
Resurgens Orthopaedics
Varied
I can say with no hesitation that Dr. Cone-Sullivan saved my life. I was in a horrible car accident, and after 4 procedures and 2 surgeries - I am living a much better life. She listened to me, worked with me, even held my hand when I was crying. The nursing staff that also took care of my were always so kind. I can't tell you how grateful I am. Thank you, may God bless you and your family.
- Shanna
Resurgens Orthopaedics
Varied
Dr. Jeff Peretz and his team have been awesome! They are professional, friendly and attentive. Dr. Peretz spent a lot of time with us during the initial consultation for a total knee replacement and was very thorough in detailing his pre op and post op instructions! The surgery went exactly as planned and so did the recovery. Amazing improvement in range of motion and mobility. His team was supportive and responsive to phone calls. Highly recommend Dr. Jeff Peretz for Total knee replacement!
- Anne
Resurgens Orthopaedics
Varied
Great doctor and staff. I had a minimal wait time and everyone was so friendly.
- Anonymous
Resurgens Orthopaedics
Varied
I have been to this office twice Dr. Doug Widener and all the staff have been absolutely fantastic. Dr. Widener exceeded my expectations and figured out quickly my issues. I have a horrible fear of needles but he managed to relax me enough that it wasn't so bad at all! Highly recommend this office and Dr. Widener and love that they have a physical therapy unit in the same office!
- Claire P.
Resurgens Orthopaedics
Varied
Dr. Scott reconstructed my son's foot a few years ago and was outstanding. He explained everything and spent a good amount of time with us. Did a fantastic job and I would not have trusted anyone else.
- Traci S
Resurgens Orthopaedics
Varied
Dr. Goins is one of the best physicians I've ever had. He performed Disc Replacement surgery, C5-6 for me. He was so patient explaining what my issues were, what the MRI showed, what his course of action would be. My wife and I were IMMEDIATELY comfortable with him after spending only 10 minutes with him. His demeanor, personality, and skill level were superb. Post -surgery, I am pain free for the first time in over 20 years!! Every thing about Dr. Goins is A+++ in my opinion.
- Henry