Thanks for printing! Don't forget to come back to Resurgens Orthopaedics for fresh articles!
Whether it's getting back to work, playing with your kids, or just being comfortable again, our patients are our first priority & we love sharing their stories!
See how they Reach For More!
About Resurgens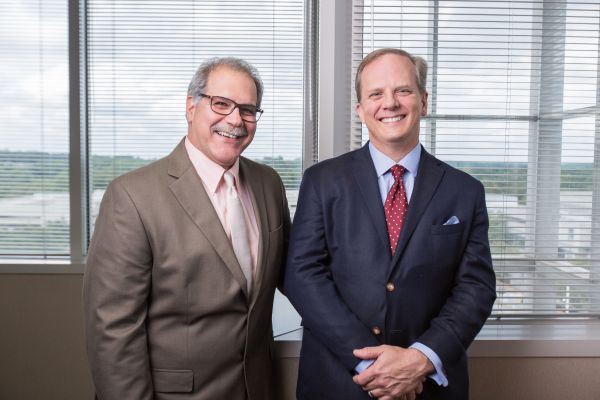 Our Story
Resurgens Orthopaedics was first established in 1986 by Dr. John Garrett. Dr. Garrett's vision was to provide excellent, innovative, patient-focused and comprehensive orthopaedic care to the greater Atlanta community. In 1999, seven independent physician groups merged to form one practice under the existing name of Resurgens Orthopaedics. Since that time, Resurgens has grown to become a household name throughout Georgia, with 24 offices serving local communities in and around the metro area.

We look forward to providing you with the best personal care for your musculoskeletal needs.

- Co-Presidents, John Gleason, MD and Doug Lundy, MD
Awards
Resurgens is an AJC TOP WORK PLACE! Resurgens Orthopaedics is one of only a few companies to be recognized as a top workplace every year since the award has been offered.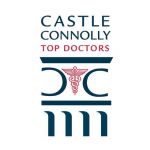 Fifteen physicians from Resurgens Orthopaedics, were recently honored with prestigious awards for medical performance both locally and nationally.
Resurgens Orthopaedics
Varied
The office staff was polite and helpful. Dr. Tan knew what she was talking about, and spent a long time explaining my condition to me. Even gave me alot of written information about my problem. She made me feel very comfortable (I'm usually anxious around doctors), and that she would take good care of me. I liked her a lot because she's so smart and compassionate. I would certainly recommend her to anyone who needs to see a hand and upper extremity surgeon for sure.
- Judy M
Resurgens Orthopaedics
Varied
I visited Dr. Jonas to discover I had a seriously fractured scaphoid in my right wrist. After giving me all my options to correct this condition I chose to have Dr. Jonas remove and reshape the bone and a screw was inserted. I was extremely pleased with Dr. Jonas as well as everyone at the office I have dealt with. I would highly recommend Dr. Jonas to anyone in need of similar services. Approximately 10 years ago Dr. Jonas repaired a similar bone in my left wrist. Great results on both!
- Brian
Resurgens Orthopaedics
Varied
Every appointment with Dr Dopson has been stat since I have had debilitating pain, due to a herniated disc. He and his staff have been so accommodating & wonderful to me! Every request I have made & need I have is always addressed in a timely manner by his wonderful MA Candy. My first visit I was a work in, and I know I put him behind, but he still took the time to review everything with me & answer all of my questions. He is very thorough, knowledgable, & compassionate toward his patients.
- Looper
Resurgens Orthopaedics
Varied
Dr. Dows-Martinez is 5 Stars all the way. She diagnosed my Sciatica, and first and foremost, was alleviating the pain and moving forward with treatment. She explained in detail; in a way I could understand, while showing me a model of a spine. We discussed and agreed upon a treatment plan; as well as expectations and scheduled an Epidural for the next day; which again; she explained – procedure, expectations, and outcomes in detail. Her staff member Angie immediately scheduled the procedure and gave me all the information and details to prepare for it. No detail left out, and made me feel comfortable preparing for the procedure. Every one of her team members were attentive to my medical needs and are all very friendly which really helped put me at ease. The day of the procedure Dr. Dows-Martinez made it very clear that her #1 concern was to keep me pain free, and that she did! …completing the procedure and no pain. Post Op follow-up by Dr. Dows-Martinez and her team, another 5 Stars. Her personal call was specific to my medical needs and her reach-out of personal care and interest was so genuinely felt. Thank you Dr. Dows-Martinez and team!!!
- Bruce
Resurgens Orthopaedics
Varied
I have been going to Dr. Thomas Ross over 10 years with shoulder, hip & knee problems. He did a total shoulder replacement on me 5 years and everything is fine. He never makes you feel like he is rushing you in & out ..... he listens ... he give you time to ask questions and answers them so you understand what is going on ... he is patient , friendly and very kind. He is wonderful and so is all his staff!
- Sandra
Resurgens Orthopaedics
Varied
Dr. Sunderland addressed all my questions, discussed treatment options and was happy to move forward on my decision. Lovely staff and clean, up-to-date facility.
- Charlotte
Resurgens Orthopaedics
Varied
Dr. Bush has great bed side manner and listened to me. I have recommended Dr. Bush to all my family and friends.
- Anonymous
Resurgens Orthopaedics
Varied
Dr. Miller replaced both my shoulders, the left one in 2015 and right one in 2017. After every effort was made to alleviate my pain, which was substantial, Dr. Miller decided replacement was in order. Right after each surgery I was amazed at how little pain I had. Being a retired RN I remembered how painful these surgeries were. Frankly, I hardly had any discomfort with either shoulder. After a course of P.T. my range of motion is normal.
- Nancy
Resurgens Orthopaedics
Varied
Dr. Satterwhite was great with helping restore my knee function. The physical therapy with Don and Emily was very effective. I went from limping around to moving confidently again without pain.
- Mary T.
Resurgens Orthopaedics
Varied
Dr. Ficke is a great surgeon. I found him quite by accident and consider myself extremely lucky to have done so. He's extremely knowledgeable and kind and gentle as well. I wouldn't hesitate to recommend him to anyone needing hand surgery. His assistant Leslie is wonderful, too. It's a great office and all the staff was friendly and reassuring in my time of need. Dr. Ficke and Resurgens Orthopaedics ROCK!!!!
- Lynda