Thanks for printing! Don't forget to come back to Resurgens Orthopaedics for fresh articles!
Whether it's getting back to work, playing with your kids, or just being comfortable again, our patients are our first priority & we love sharing their stories!
See how they Reach For More!
About Resurgens
Our Story
Resurgens Orthopaedics was first established in 1986 by Dr. John Garrett. Dr. Garrett's vision was to provide excellent, innovative, patient-focused and comprehensive orthopaedic care to the greater Atlanta community. In 1999, seven independent physician groups merged to form one practice under the existing name of Resurgens Orthopaedics. Since that time, Resurgens has grown to become a household name throughout Georgia, with 24 offices serving local communities in and around the metro area.

We look forward to providing you with the best personal care for your musculoskeletal needs.

- Co-Presidents, John Gleason, MD and Doug Lundy, MD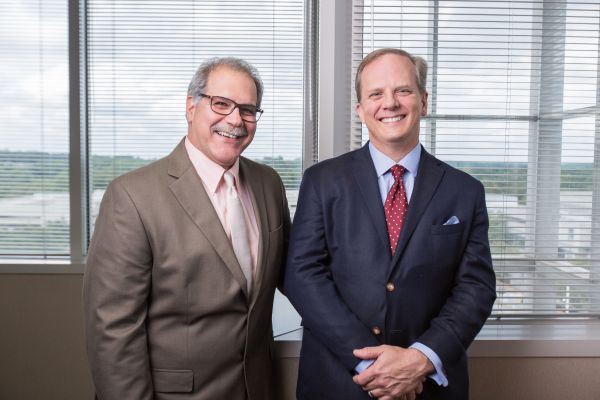 Awards
Resurgens is an AJC TOP WORK PLACE! Resurgens Orthopaedics is one of only a few companies to be recognized as a top workplace every year since the award has been offered.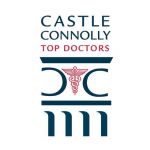 Fifteen physicians from Resurgens Orthopaedics, were recently honored with prestigious awards for medical performance both locally and nationally.
Resurgens Orthopaedics
Varied
Dr. Chachashvili was very professional and administered a multiple planned attack on my lower back pain of diagnosis, immediate relief, and follow up treatment for long term solution. I felt I was in very competent hands with the care she provided. Great Job!
- William
Resurgens Orthopaedics
Varied
I was so lucky to have Dr. Scott That night of my accident at North Fulton Hospital. He did a great job on my broken Heep bone, back in 2001. Thank you Doctor for your expertise and devotion. You are one of a kind.
- Soussan
Resurgens Orthopaedics
Varied
Dr. Achecar is a Great Doctor He operated on my Knee and I did not have any pain at all. Everything went smooth. I have recommended 2 people to him and they were well pleased. He needs 10 stars. Would not use anyone else.
- Linda N.
Resurgens Orthopaedics
Varied
I saw Dr. Albritton yesterday. My entire visit took less than 30 minutes. The staff was knowledgeable and friendly. Dr Albritton was through and to the point It was a great experience from beginning to end. I highly recommend them and Dr. Albritton.
- Julie
Resurgens Orthopaedics
Varied
Very professional and friendly staff! Brand new building. Doctor Claps is very caring and accommodating. Will return for all my orthopedic needs.
- Sky K.
Resurgens Orthopaedics
Varied
Wonderful doctor and staff. Operated on right hand with outstanding results.
- Anonymous
Resurgens Orthopaedics
Varied
Dr. Middlebrooks and his PA are the best and understand patient's dynamics and the care they need for their medical issues. The staff in the Lawrenceville office are the best. Everyone is so professional and treat you with respect and dignity. They listen to you and also have you contribute to the medical plan and they don't just throw their treatment plan at you without explaining everything to you. They also explains it to you on your level so that when you leave their office you have a great understanding of what is it that they are trying to accomplish and to assist you to get your health back on track. Every doctor need to take a page out of their book because they understand patient's dynamic and their health needs. I love these guys and will trust all my family and friends with them. Keep up the good work guys because you are the best in the bone, joints and muscle business.
- Zelpha K.
Resurgens Orthopaedics
Varied
Dr. Walton is an excellent doctor! I highly recommend him. He is knowledgeable, caring, and professional.
- W. Watkins
Resurgens Orthopaedics
Varied
Dr. Bailey fixed my "Frankenfoot" (bunion and hammertoes) that had bothered me since my teens! The pain had become so bad that it interfered with everything. I cant believe I have a normal looking, functioned foot..why did I wait so long? I normally see him at Emory Midtown, and it's easy in and out. John and Nele (his PAs) are great too. All very responsive to call, emails, endless questions. The surgeons, the staff, the billing folks, the facilities...all have been wonderful! I'm hope I'm done with ortho stuff, at least for a long while, but if something else needs fixing, Resurgens would be my first call.
- Jessica L.
Resurgens Orthopaedics
Varied
Dr. Quisling along with his personal staff, Heather Crotts and the rest of the staff at Resurgens Orthopaedics were absolutely amazing. The whole process has been seamless . Between seeing the doctor and/or his team, having surgery at the on site surgery center and then doing rehabilitation at the onsite rehab center has been truly an easy process. The quality of care has been tremendous. Every staff member has went out of there way to make sure they take care of your needs.
- Steven G.