Thanks for printing! Don't forget to come back to Resurgens Orthopaedics for fresh articles!
Whether it's getting back to work, playing with your kids, or just being comfortable again, our patients are our first priority & we love sharing their stories!
See how they Reach For More!
About Resurgens
Our Story
Resurgens Orthopaedics was first established in 1986 by Dr. John Garrett. Dr. Garrett's vision was to provide excellent, innovative, patient-focused and comprehensive orthopaedic care to the greater Atlanta community. In 1999, seven independent physician groups merged to form one practice under the existing name of Resurgens Orthopaedics. Since that time, Resurgens has grown to become a household name throughout Georgia, with 24 offices serving local communities in and around the metro area.

We look forward to providing you with the best personal care for your musculoskeletal needs.

- Co-Presidents, John Gleason, MD and Doug Lundy, MD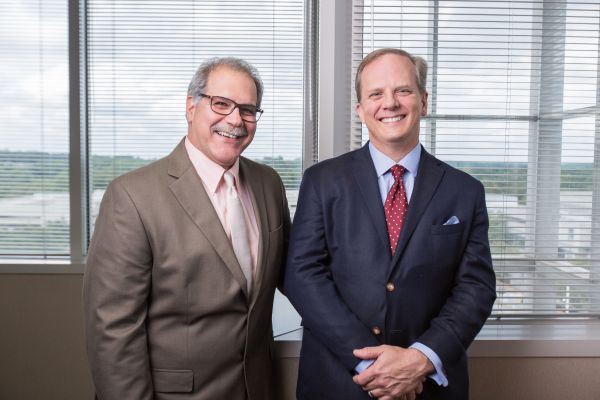 Awards
Resurgens is an AJC TOP WORK PLACE! Resurgens Orthopaedics is one of only a few companies to be recognized as a top workplace every year since the award has been offered.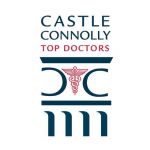 Fifteen physicians from Resurgens Orthopaedics, were recently honored with prestigious awards for medical performance both locally and nationally.
Resurgens Orthopaedics
Varied
Great bedside manner! took time to explain my diagnosis and treatment. he answered all my questions. unlike some docs, he genuinely cares about me and my health. I strongly recommend him to other folks with orthopedic problems.
- Erik T.
Resurgens Orthopaedics
Varied
A foot injury from a high school car accident has been bothering me lately. Dr. K correctly diagnosed the problem and after a cortisone shot it has improved! Thanks!
- John S.
Resurgens Orthopaedics
Varied
Great experience. Dr. Levere is a kind, honest, and very skilled surgeon. My wrist was a mess but his surgery on it was painless and restorative.
- Anonymous
Resurgens Orthopaedics
Varied
Prior to seeing Dr. Stewart, my foot/ankle deformity caused a great deal of pain for over 6 years. Dr. Stewart went over my options, was extremely compassionate, understanding and very thorough. We made a plan that began with pre-surgery physical therapy, then surgery, now post op PT. 3 weeks ago I walked pain free for the first time in over 6 years!! My only question is why did it take me so long to find Dr. Stewart!? Best team EVER!! Thank you very much and God Bless you Dr. Stewart!!
- Diahann M.
Resurgens Orthopaedics
Varied
What I love about Dr. Peretz is his ability to make you feel comfortable and he really listens to you. I've gone to others orthopedic surgeon and their first thought is to operate. Dr. Peretz reviews ALL options.
- Sandra
Resurgens Orthopaedics
Varied
Dr. Daftari is the best surgeon I could've have ever asked for. My case was a workmans comp case and Dr. Daftari fought very hard for me to get the treatment and surgery I desperately needed. We fought for a year and I finally received my surgery. I could not have imagined I would have felt this good so soon after my surgery. Thanks to him I'm now walking straight again and pain free. He is absolutely a doctor who cares about his patients!!
- Rebecca
Resurgens Orthopaedics
Varied
Dr. Dantuluri is an extremely nice person who pinned my broken humeral head with a titanium pin which is a minimalist approach which preserves the blood supply to the humerus . It was all very efficiently taken care of. I have good range of motion 6 months later. His office staff are pleasant and helpful. I feel extremely lucky to have found Dr. Dantuluri who is so skilled in this procedure. Thank you!
- Hillary H.
Resurgens Orthopaedics
Varied
I have had nothing but an excellent experience with them so far , as it turns out I am facing surgery on my shoulder. as far as wait times in the lobby, I didn't have to wait too long at all usually about 10-15 minutes at best. Dr. ikpe and his staff were very helpful and he explained everything very well
- Steve
Resurgens Orthopaedics
Varied
I LOVE DR MORRIS ! He listened to me, he helped me , he is super kind and has a heart of gold! I had Knee surgery with him just this week and it went awesome! Highly recommended! Awesome Doctor!
- Andres S.
Resurgens Orthopaedics
Varied
I was referred to this practice and Dr. Kim by Mayo Clinic in Jacksonville after three different Doctors in my area in TN had given me different diagnoses. It was way past time for some action on the problem and I was very happy with the care and professionalism. I am now going back for another irreverent joint even though it is quite a drive and needed to stay over post-op.
- Jeannie K.