Whether it's getting back to work, playing with your kids, or just being comfortable again, our patients are our first priority & we love sharing their stories!
See how they Reach For More!
About Resurgens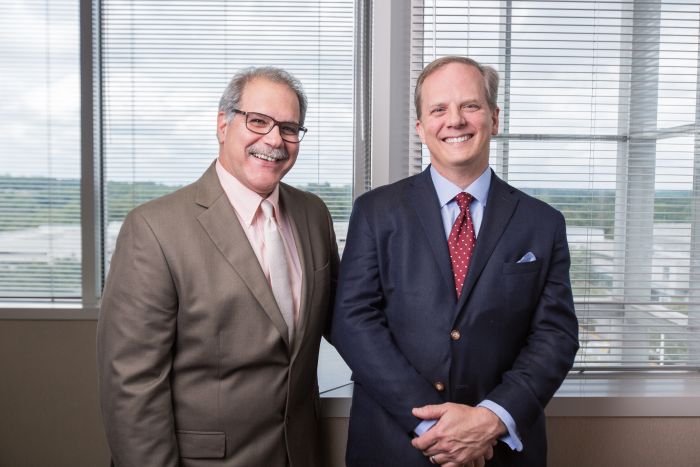 Our Story
Resurgens Orthopaedics was first established in 1986 by Dr. John Garrett. Dr. Garrett's vision was to provide excellent, innovative, patient-focused and comprehensive orthopaedic care to the greater Atlanta community. In 1999, seven independent physician groups merged to form one practice under the existing name of Resurgens Orthopaedics. Since that time, Resurgens has grown to become a household name throughout Georgia, with 24 offices serving local communities in and around the metro area.

We look forward to providing you with the best personal care for your musculoskeletal needs.

- Co-Presidents, John Gleason, MD and Doug Lundy, MD
Awards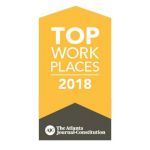 Resurgens is an AJC TOP WORK PLACE! Resurgens Orthopaedics is one of only a few companies to be recognized as a top workplace every year since the award has been offered.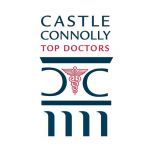 Fifteen physicians from Resurgens Orthopaedics, were recently honored with prestigious awards for medical performance both locally and nationally.
Resurgens Orthopaedics
Varied
I had a cervical issue for a number of years and it was seriously affecting my life- as a guitarist-musician, the pain and numbness was so bad in my left arm / hand, I was virtually unable to play... after Dr. Grimm gave me ACDF surgery, I'm completely back to normal. I couldn't ask for better care and expertise than Bennett Grimm. Shout out also to Emily and Chelsey too! amazing work from Resurgens Orthopaedics... you guys totally ROCK!
- David B.
Resurgens Orthopaedics
Varied
Went to him several years ago for shoulder and was helpful and knowledgeable. Recently visited him for what I thought was my shoulder but turned out to be neck issue that caused pain to shoulder. Took time to talk about solutions and referred spine specialist. Good manner and not pompous.
- Anonymous
Resurgens Orthopaedics
Varied
I have been going to Dr. Thomas Ross over 10 years with shoulder, hip & knee problems. He did a total shoulder replacement on me 5 years and everything is fine. He never makes you feel like he is rushing you in & out ..... he listens ... he give you time to ask questions and answers them so you understand what is going on ... he is patient , friendly and very kind. He is wonderful and so is all his staff!
- Sandra
Resurgens Orthopaedics
Varied
The entire experience was excellent. What I appreciated most was Dr. Titelman spending time showing me my xrays, helping me understand the fracture I had, and why it should heal fine given its location. The staff were also friendly and very efficient.
- Bob S.
Resurgens Orthopaedics
Varied
Great doctor and staff. I had a minimal wait time and everyone was so friendly.
- Anonymous
Resurgens Orthopaedics
Varied
I was so lucky to have Dr. Scott That night of my accident at North Fulton Hospital. He did a great job on my broken Heep bone, back in 2001. Thank you Doctor for your expertise and devotion. You are one of a kind.
- Soussan
Resurgens Orthopaedics
Varied
A most excellent, competent professional with superb doctor/patient relationship. Good humor, kept us at ease and reassured during the entire process, diagnosis, surgery, rehab. Thankful to know Dr. Widener.
- Bonnie
Resurgens Orthopaedics
Varied
I saw Dr. Albritton yesterday. My entire visit took less than 30 minutes. The staff was knowledgeable and friendly. Dr Albritton was through and to the point It was a great experience from beginning to end. I highly recommend them and Dr. Albritton.
- Julie
Resurgens Orthopaedics
Varied
Dr. Bush has great bed side manner and listened to me. I have recommended Dr. Bush to all my family and friends.
- Anonymous
Resurgens Orthopaedics
Varied
Dr. Widener exceeded my expectations! I have a horrible phobia of needles but he was very kind and gentle. Exceptional bedside manor and very knowledgeable! I'm very pleased to find a good surgeon who could identify the problem and fix it. He's an incredibly competent Surgeon and would not hesitate to recommend him to anyone of all ages! He has an excellent reputation built up in our community for good reason.
- Claire P.