SPORTS MEDICINE CENTER
Our highly-skilled physicians are experts at keeping weekend warriors, high school, collegiate, and professional athletes active and in the game.
Find a Sports Medicine Doctor near you.
NON-SURGICAL OPTIONS
Non-surgical procedures, bracing,
and
rest could be the answers
that
get you back on the court, on the trail or in the pool.
SURGICAL SOLUTIONS
Our sports medicine physicians have the qualifications and surgical experience that result in superior outcomes for our athletes.
PREVENTION
Playing safe is important to us. In an effort to educate youth and adult athletes on being safe while having fun, we've partnered with Stop Sports Injuries© to focus on ways to stop injuries before they happen.
FAQ
We want to get you back to the activities you love quickly and safely. Our physicians answer your most pressing questions so you know what to expect during a visit and throughout your recovery.
What is Sports Medicine?
In orthopaedics, sports medicine is the specialty that focuses on the diagnosis, treatment, and prevention of sports-related injuries. Sports medicine is designed to help both athletes and active individuals improve performance, recover from acute and overuse injuries, and prevent future injuries.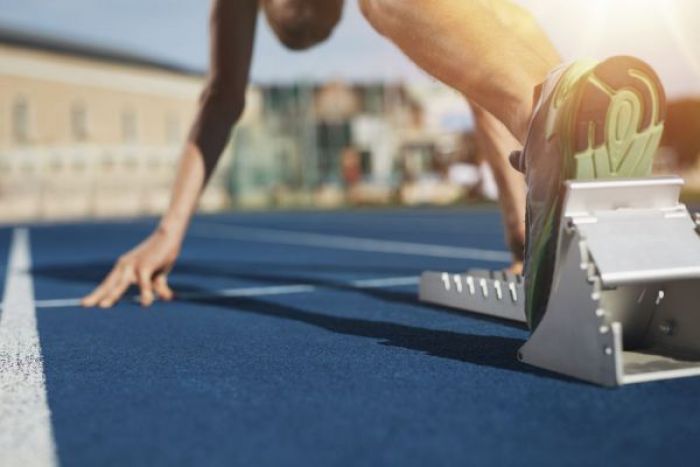 What is The Role of a Sports Medicine Doctor?
Your body's muscles, ligaments, tendons, joints, nerves, and bones are all part of the musculoskeletal system. You can experience pain or a restricted ability to perform basic motor skills if one part of this system stops fully functioning.
Sports doctors are trained to diagnose and treat issues in the musculoskeletal system. They are also experts in non-musculoskeletal athletic injuries, like concussions and head injuries, and a great source of information for:
Conditioning exercises and strength training safety
Proper nutrition and supplements
Promotion of a healthy lifestyle
Injury prevention
Resurgens physicians offer the most comprehensive sports medicine services in Georgia. While sports injuries are common in athletes and weekend warriors of all ages, 90% of sports injuries are non-surgical. Our highly-trained physicians care for all athletic injuries whether you need medical evaluations, surgery, rehabilitation, or a conditioning routine for your specific sport. We understand that individual athletes' needs are as diverse as the sports they play. Our team of sports medicine physicians possess the skills and knowledge to diagnose, treat, and rehabilitate all types of orthopedic injuries, getting athletes and active individuals back to an active lifestyle.
When to See a Sports Medicine Physician
A sports injury can happen to anyone who exercises or plays professional or recreational sports. These injuries can be caused by accidents, improper use of equipment, poor training, being out of shape, or not being properly warmed up for activity or exercise. If you've experienced a sprain, strain, concussion, or other sports-related injury, it may be time to schedule an appointment with a sports doctor.

Common Sports-Related Injuries
Aside from concussions, exercise safety, and other non-musculoskeletal areas of sports medicine that you may see a physician for, common sports related injuries include:
Acute Injuries:
Fractures
Ankle sprains (injuries that occurs when the ankle ligament is stretched beyond your normal range of motion)
Muscle strains (injuries from the overstretching or tearing of muscles)
Knee and shoulder injuries
Overuse Injuries:
Rotator cuff injuries (injuries to the muscles and tendons that hold the upper arm bone in the shoulder socket)
Stress fractures
Different forms of tendonitis (injuries to the tissue connecting muscle to bone)
If you have an athletic injury that you're concerned about, schedule an appointment online to meet with a Resurgens sports medicine physician.
Find a Sports Medicine Doctor near you.