Thanks for printing! Don't forget to come back to Resurgens Orthopaedics for fresh articles!
Rehabilitation

Our expert physical therapists work directly with your physician to improve, restore, or maintain physical strength and function resulting from an injury or following surgery. We specialize in general orthopaedics, hand, spine, and sports medicine.
Resurgens' Rehab Promise

At Resurgens we are committed to learning and providing the most individualized care possible. Our patients remain our highest priority, therefore during your care we will educate, assess, communicate and become your partner in care.

Read More

The starting line to your recovery

What are the first steps to beginning your rehabilitation plan? We will walk you through the steps to get you back to being you.

Read More

Services

Dedicated therapists specializing in orthopaedic physical therapy, hand therapy, spine therapy, sports medicine and industrial/workers' compensation rehabilitation.

Learn More

FAQ

We are here to answer your questions and ease your mind before the rehabilitation process begins. Our therapists answer your most pressing questions so you know what to expect during a visit and throughout rehabilitation.
Personalized, Quality Care
After you've been cared for by the top doctors in metro Atlanta, turn your recovery over to the trusted restoration experts at Resurgens Rehabilitation. Rehabilitation is essential in the advancement of your care, whether it is in an effort to strengthen and reduce pain or recover after a surgery. From routine injury management and patient education, to post-operative intervention and specialized needs, Resurgens Rehabilitation professionals work closely with our physicians to ensure each patient receives the highest personalized, quality care. Our ability to work directly with your physician allows us to develop the best treatment plan for you unique needs and goals. Our philosophy of care is to help each patient return to the highest normal functional level as quickly and safely as possible.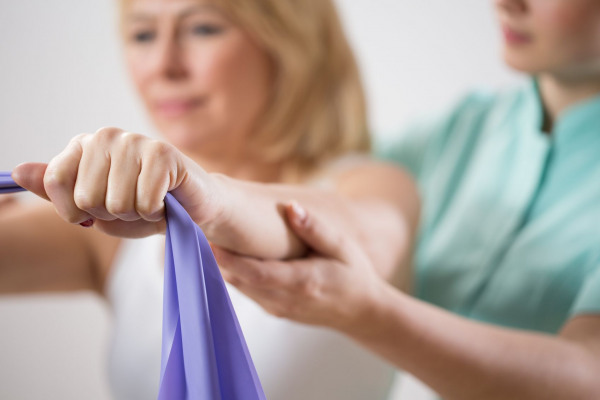 World Class, Cost-Effective Rehabilitation
At Resurgens Rehabilitation, we understand rehabilitation can be both physically and financially challenging. Our rehabilitation clinicians have achieved the expertise and experience to provide you world class, cost-effective rehab. We are here to help you achieve your rehabilitation goals, and we strive to go beyond simply providing you an exercise handout to perform at home. The Resurgens collaborative treatment approach utilizes personalized care and attention in addition to fewer overall rehab visits. This results in less out of pocket costs for you so you can confidently focus on what's important to you– your recovery.