Our exclusive WORKLINK™ program is designed to return employees back to work quickly and safely.
Workers' Compensation Appointment Line
Please call
404-531-8484
or
Email Us
Your Partner in Workers Compensation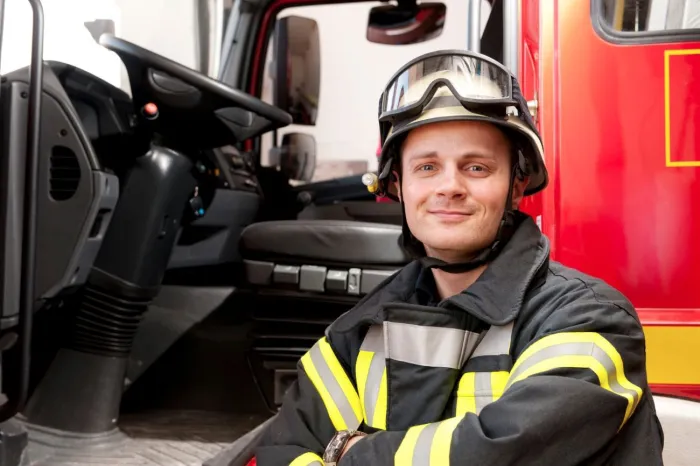 Prompt, high quality medical care for injured employees
The Workers' Compensation system can be challenging to navigate, whether you are Employer trying to determine who's the right doctor to send your employee too, a case worker trying to sift through the piles of information for just 1 patient, or an employee trying to do the right thing. That's why Resurgens Orthopaedics has designed WORKLINK - a proprietary program specifically dedicated to serving the needs of each group, because we all designed it together. WorkLink is a unique resource that aims to provide ACCESS, COMMUNICATION, and CONSISTENCY OF CARE between you and our providers.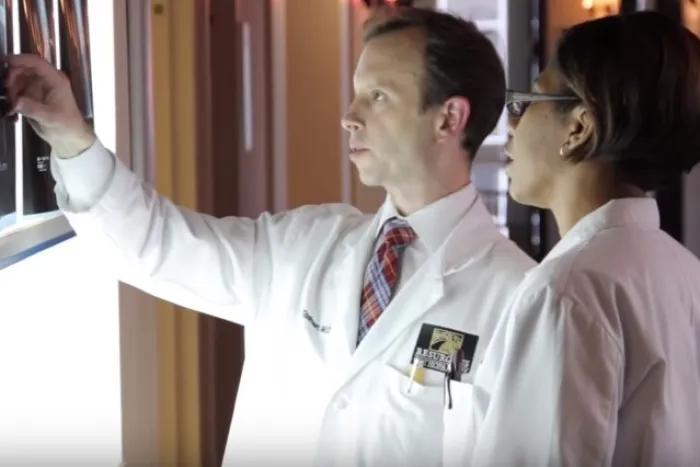 Access To Treatment
We have a dedicated team of orthopaedic physicians and staff specially trained in workers' compensation ready to help. Our committed Resurgens physicians (not advanced practice providers) will see an injured employee within 24 to 72 hours after an injury, and provide Same-Day Follow-Ups so you know exactly what the status of the patient is, as soon as we do. Combined with 24 office locations throughout the metro Atlanta area, our network of highly trained work comp physicians deliver efficient and effective treatment for all musculoskeletal injuries. We also offer on-site physical therapy at select locations through Resurgens Rehabilitation Services.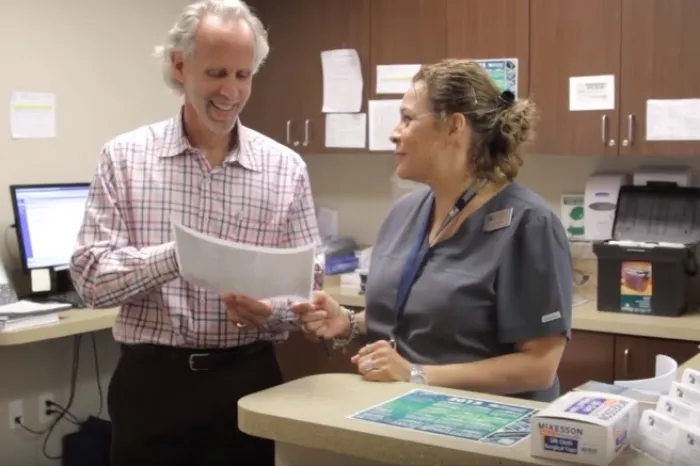 Communication
Our WorkLink program's commitment is to provide employers with the right information to return their employees back to work quickly and safely. Our growing Workers' Compensation department includes several scheduling coordinators and experienced managers available to assist you, and our convenient Centralized Phone Number and Email make communicating with our physicians easy and fast.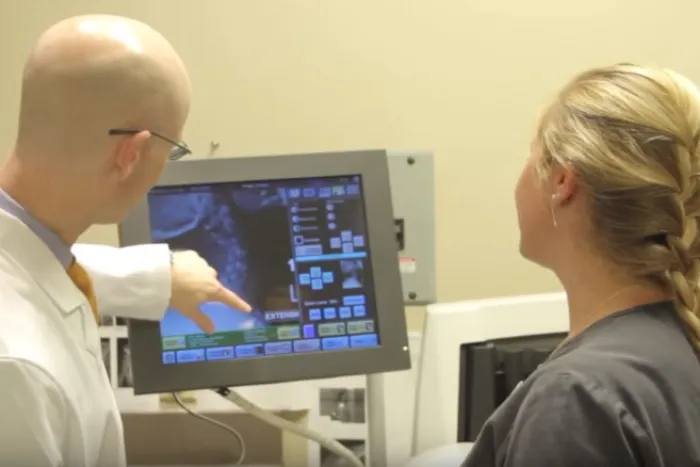 Consistency
For over 15 years, we have provided expert care, customized treatment plans, and exclusive tools to help minimize the complexities of Work Comp cases. Our WorkLink Employer Profiles® are customized with your specific preferences. In addition, we offer free evaluations for preventative measures and continue to partner with employers to better understand employee job duties, if necessary.
WorkLink - The Workers' Compensation Solution For You
Resurgens Orthopaedics
Varied
I want to recommend Dr. Ficke for his commitment to his patients. I had an immediate appointment to show my daughter's bruised finger which had an initial diagnosis of fracture & dislocation. The doctor's office had to be closed early due to Snow. However, the effort Dr. Ficke took to see us and help take an X-Ray (He found an alternate way to take an x-ray since the tech were out and took it himself) was immense. It shows his love for his patients. His diagnosis was very re-assuring as well.
- Renjith
Resurgens Orthopaedics
Varied
Dr. Schneider was very professional, prompt with his appointment attendance, very knowledgeable and an all around nice guy. Was nervous to have my first surgery ever and he made the experience much more tolerable than I expected. Thanks again!
- Elliot H.
Resurgens Orthopaedics
Varied
I was so lucky to have Dr. Scott That night of my accident at North Fulton Hospital. He did a great job on my broken Heep bone, back in 2001. Thank you Doctor for your expertise and devotion. You are one of a kind.
- Soussan
Resurgens Orthopaedics
Varied
Dr. Middlebrooks and his PA are the best and understand patient's dynamics and the care they need for their medical issues. The staff in the Lawrenceville office are the best. Everyone is so professional and treat you with respect and dignity. They listen to you and also have you contribute to the medical plan and they don't just throw their treatment plan at you without explaining everything to you. They also explains it to you on your level so that when you leave their office you have a great understanding of what is it that they are trying to accomplish and to assist you to get your health back on track. Every doctor need to take a page out of their book because they understand patient's dynamic and their health needs. I love these guys and will trust all my family and friends with them. Keep up the good work guys because you are the best in the bone, joints and muscle business.
- Zelpha K.
Resurgens Orthopaedics
Varied
I am very impressed with Dr. Simon and his medical staff. I had ongoing shoulder pain when I first went to Dr. Simon several months ago. He spent quality time evaluating my condition and conducted a thorough assessment based on my symptoms. I really liked that he took a conservative approach and suggested a cortisone injection without a mention of surgery. When I returned a couple of months later with continued pain, he suggested an MRI, which revealed a full thickness tear in my rotator cuff. Again, Dr. Simon spent a great deal of time with me reviewing and thoroughly explaining the results of the MRI in details that I could understand. Unfortunately, I will need surgery to repair the tendon, but because of Dr. Simon's professionalism and attentiveness of his nurse, Melanie, and surgical coordinator, Tonya, I feel confident heading into surgery in a couple of weeks.
- Wendy R.
Resurgens Orthopaedics
Varied
Dr. Kelly performed my first knee surgery almost 6 years ago. The process was very easy on my end and his office made it a breeze to take care of my knee issues. Now, I'm having the same issue on my other knee and his office has gone above and beyond to address my concerns and assist me in scheduling my surgery. I have seen other doctors and would suggest no one else but him. He is thorough in his explanations without making you feel like you need a medical degree to translate.
- Jessica
Resurgens Orthopaedics
Varied
Dr. Dantuluri is an extremely nice person who pinned my broken humeral head with a titanium pin which is a minimalist approach which preserves the blood supply to the humerus . It was all very efficiently taken care of. I have good range of motion 6 months later. His office staff are pleasant and helpful. I feel extremely lucky to have found Dr. Dantuluri who is so skilled in this procedure. Thank you!
- Hillary H.
Resurgens Orthopaedics
Varied
If you are looking for the best Orthopedic Surgeon for knee or hip replacement Dr. Kim is the one! Dr. Kim replaced both of my knees, 7 years and 8 months ago and was fantastic. I had complete trust in his abilities and excellent care from him as well as Andrea and Josh. Having a good Physical Therapist is also key to and excellent recovery. All the Physical Therapist I talk to highly recommend Dr. Kim and that speaks volumes as well as a highly respected reputation!
- Susan
Resurgens Orthopaedics
Varied
Dr. Goins is one of the best physicians I've ever had. He performed Disc Replacement surgery, C5-6 for me. He was so patient explaining what my issues were, what the MRI showed, what his course of action would be. My wife and I were IMMEDIATELY comfortable with him after spending only 10 minutes with him. His demeanor, personality, and skill level were superb. Post -surgery, I am pain free for the first time in over 20 years!! Every thing about Dr. Goins is A+++ in my opinion.
- Henry
Resurgens Orthopaedics
Varied
Great, friendly staff. Everyone there is so helpful and caring. Dr. McQuail and his team are out of this world wonderful. So glad I ended up here for my surgery and rehab.
- Amanda G.