Our exclusive WORKLINK™ program is designed to return employees back to work quickly and safely.
Workers' Compensation Appointment Line
Please call
404-531-8484
or
Email Us
Your Partner in Workers Compensation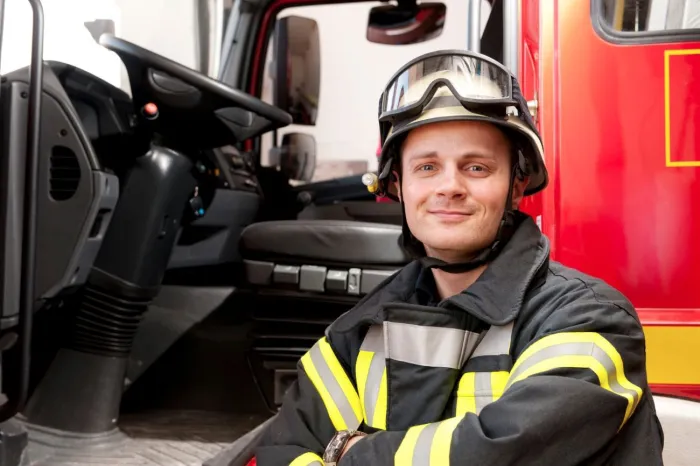 Prompt, high quality medical care for injured employees
The Workers' Compensation system can be challenging to navigate, whether you are Employer trying to determine who's the right doctor to send your employee too, a case worker trying to sift through the piles of information for just 1 patient, or an employee trying to do the right thing. That's why Resurgens Orthopaedics has designed WORKLINK - a proprietary program specifically dedicated to serving the needs of each group, because we all designed it together. WorkLink is a unique resource that aims to provide ACCESS, COMMUNICATION, and CONSISTENCY OF CARE between you and our providers.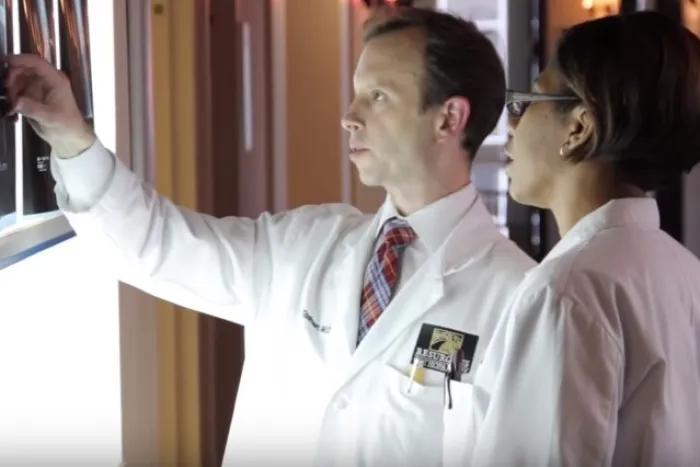 Access To Treatment
We have a dedicated team of orthopaedic physicians and staff specially trained in workers' compensation ready to help. Our committed Resurgens physicians (not advanced practice providers) will see an injured employee within 24 to 72 hours after an injury, and provide Same-Day Follow-Ups so you know exactly what the status of the patient is, as soon as we do. Combined with 24 office locations throughout the metro Atlanta area, our network of highly trained work comp physicians deliver efficient and effective treatment for all musculoskeletal injuries. We also offer on-site physical therapy at select locations through Resurgens Rehabilitation Services.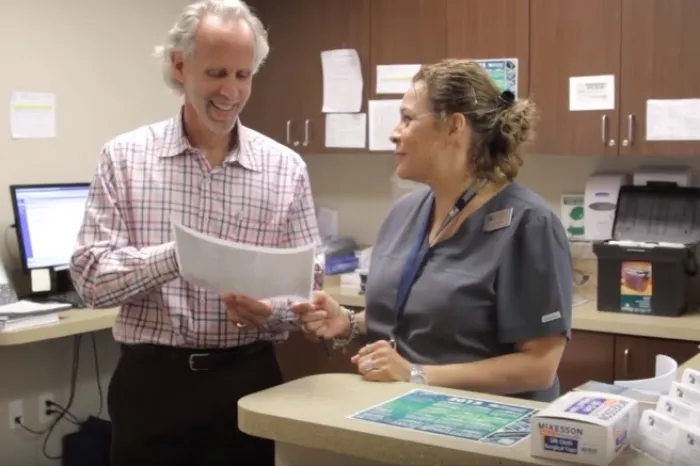 Communication
Our WorkLink program's commitment is to provide employers with the right information to return their employees back to work quickly and safely. Our growing Workers' Compensation department includes several scheduling coordinators and experienced managers available to assist you, and our convenient Centralized Phone Number and Email make communicating with our physicians easy and fast.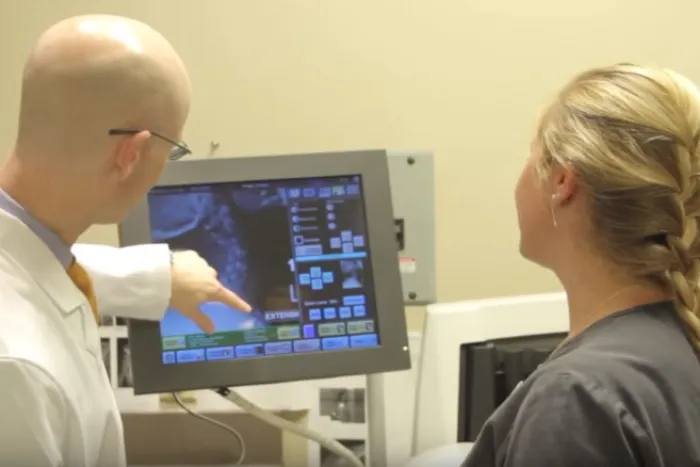 Consistency
For over 15 years, we have provided expert care, customized treatment plans, and exclusive tools to help minimize the complexities of Work Comp cases. Our WorkLink Employer Profiles® are customized with your specific preferences. In addition, we offer free evaluations for preventative measures and continue to partner with employers to better understand employee job duties, if necessary.
WorkLink - The Workers' Compensation Solution For You
Resurgens Orthopaedics
Varied
It was a good visit. I got a steroid shot in the hip. He was informative and seemed to care about the problem. I will visit him again if needed. I would recommend him to others.

- Gaylene Berberick
Resurgens Orthopaedics
Varied
I have to say I was in a tight spot with my foot injury and these people have done everything they could to help me out. Great, friendly, and fast. Their staff was a tremendous help, thank you guys for helping a college student who was having a hard month.
- Kristen H.
Resurgens Orthopaedics
Varied
Dr. Rosenstein performed a Total Knee Replacement on my right knee in February of 2017. His professionalism and expertise have allowed me to regain my strength and mobility. He is talented, honest and caring. I highly recommend him.
- Karen J.
Resurgens Orthopaedics
Varied
Dr. Hall has been my doctor for many years. He was very patient with my knee issues; he helped me with my arthritis in every way he could until I finally made the decision to have a knee replacement. My knee surgery went very well. Dr. Hall was empathetic and honest about the procedure. My results have been great and I owe it to his professionalism and excellent skills. Plus - Dr. Hall is super nice and I feel like he genuinely cares about me.
- Patty
Resurgens Orthopaedics
Varied
Very professional place. They actually treat you like a human, not a dollar sign. Very glad I made the choice to see Dr. Perez and then Kenin in Physical Therapy, very nice and easy to talk to.
- Chad R.
Resurgens Orthopaedics
Varied
Dr. Ansari did surgery on my knee and I was very impressed with him and his staff. The office staff is great! They are professional and very helpful. The wait time is much shorter than most doctors. Highly recommend him & his staff.
- Linda Fleming
Resurgens Orthopaedics
Varied
Dr Carantzas is the best. Have been going to them for years and all the doctors and staff go above and beyond to help their patients Thank you I appreciate you
- C. Shupe
Resurgens Orthopaedics
Varied
Dr. Scott reconstructed my son's foot a few years ago and was outstanding. He explained everything and spent a good amount of time with us. Did a fantastic job and I would not have trusted anyone else.
- Traci S
Resurgens Orthopaedics
Varied
Excellent staff and some of the best ortho doctors around! They treat you like family and they're genuinely invested in helping you make a full recovery.
- Brandon P.
Resurgens Orthopaedics
Varied
Dr. Raut and his team are wonderful. He is a superb doctor with an excellent bedside manner.
- Anonymous