Thanks for printing! Don't forget to come back to Resurgens Orthopaedics for fresh articles!
Resurgens Orthopaedics in Sandy Springs/Dunwoody has 25 physicians specializing in all orthopaedic conditions. The office is spread amongst three floors in the 5671 building on St. Joseph's Hospital's Atlanta campus. This is the corporate office at Resurgens Orthopaedics. The St. Joseph's Rehabilitation Center provides patients access to both Certified Hand Therapists and Dry Needling specialists. Manager: Courtney Russell Manager's Phone Number: 404-531-8480
Address
5671 Peachtree Dunwoody Rd
Suite 900
Atlanta, GA 30342
Contact Info
Phone: 404-847-9999
Fax: 404-531-8466
Hours
Mon-Fri: 8:00am - 5:00pm

Additional Centers
Additional Centers
Address
Contact Info
Hours
Rehabilitation Center
5671 Peachtree Dunwoody Rd
Suite 900
Atlanta, GA 30342
Phone: 404-531-8590
Fax: 404-531-8581
Mon-Thurs: 6:00am - 6:00pm
Fri: 6:00am - 4:00pm

MRI Imaging Center
5671 Peachtree Dunwoody Rd.
Suite 160
Atlanta, GA 30342
Phone: 404-531-8591

Mon-Fri: 7am - 7:00pm
Saturday: 7:30am - 4:00pm

I want to thank you for allowing me to participate in the care of you and your loved ones. As your spine surgeon, I will work to gain your trust as I provide your spine care. Having spent significant time learning the latest surgical and non-surgical spine techniques, I will partner with you to find a solution that best fits your overall goals. I'm hopeful that early recognition, appropriate education, and an open discussion between us will lead to a meaningful outcome. While surgery is often not the first answer to clinical improvement, when indicated, it can be life changing. From both a clinical and academic viewpoint, I have particular interest in minimal invasive spine surgery as well as complex spine surgery, which includes revision, deformity, and scoliosis. It is incredibly important that we understand how your spine condition affects you and your family. With you at the center of our attention, my team and I will adapt a focused treatment plan that will help you resume an active lifestyle.

View Full Bio
Awards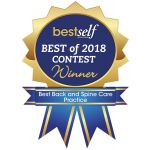 2018 Best of Back and Spine Care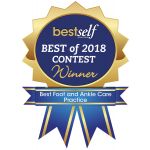 2018 Best of Foot and Ankle Care Practice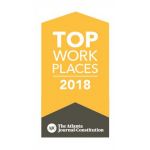 Resurgens is an AJC TOP WORK PLACE! Resurgens Orthopaedics is one of only a few companies to be recognized as a top workplace every year since the award has been offered.
Resurgens Orthopaedics
Varied
Dr. Schneider, nurses, x-ray technicians, receptionist and staff members made each visit very positive and pleasant. For my injuries (both wrists), they provided me with an understandable explanation as well as reasonable expectation for my recovery.
- Teresa H.
Resurgens Orthopaedics
Varied
I've been a patient at both the orthopaedic medical center and rehab center for a few years, and will continue to come back when needed. The doctors and their staff are very friendly, and always available for an appointment. The therapists at the rehab center are also great - with awesome bedside manners and developing helpful programs that you can do at home too. In my experience, they put physical therapy first to solve any issues, versus jumping right into suggesting surgery. Great facility!
- Christine Q.