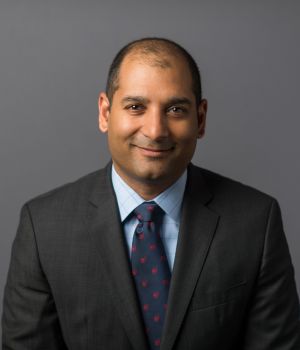 Milan Patel, M.D.
Specialty
Location
You can now schedule your appointment online for a time that suits you best. Just click the link below to begin the process.

Book Online Now
Areas Of Expertise
Surgery of the Hand and Upper Extremity
Fellowship
Pediatric Hand and Upper Extremity Surgery; Texas Scottish Rite Hospital for Children; Dallas, Texas
Hand and Upper Extremity Surgery; St. Luke's / Roosevelt Hospital; New York, New York
Certifications
Certified, American Board of Orthopaedic Surgeons
American Board of Orthopaedic Surgery Subspecialty Certificate in Surgery of the Hand (formerly CAQ Hand)
Residency
Albert Einstein College of Medicine; Bronx, New York
Medical Degree
Boston University School Of Medicine; Boston, Massachusetts
Associations
American Society for Surgery of the Hand
American Academy of Orthopaedic Surgeons
Hospital Affiliations
Gwinnett Medical Center
Children's Healthcare of Atlanta
MAJOR ACCOMPLISHMENTS
2020 Top Doctors in Orthopaedic Surgery, Atlanta Magazine
2018 Top Regional Doctors in Hand Surgery, Castle Connelly
2017 Top Regional Doctors in Hand Surgery, Castle Connelly
2014 Top Regional Doctors in Hand Surgery, Castle Connelly
ADDITIONAL REFERENCES
Resurgens Orthopaedics; Board Representative
Resurgens Orthopaedics
Varied
Absolutely a phenomenal professional and surgeon. Never seems like he is in a hurry during visits or follow ups. Surgery on severed bicep tendon turned out better than I wouldve ever expected. The support staff for Dr. Patel including Jennifer Utshundi, Arifa Khan, and Erin Mingledorff PA make these visits like visiting family or friends.
- Mark
Resurgens Orthopaedics
Varied
Brooke a piece of my joint off at the base of my thumb in a SkyZone Trampoline Fitness class. It floated away from the bone with the ligament attached. Dr. Patel did a great job at explaining everything to me prior to surgery. I knew exactly what to expect. The Resurgens group is amazing. I still have to go back and have the cast taken off and pin removed. Hoping the pin removal does not hurt. He said it would not, just be uncomfortable. He has been spot on about everything else, so not as anxious.
- Melissa T.
Schedule an Appointment Now