Thanks for printing! Don't forget to come back to Resurgens Orthopaedics for fresh articles!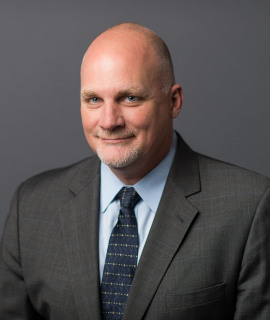 Edward H. Holliger IV, M.D.
You can now schedule your appointment online for a time that suits you best. Just click the link below to begin the process.
Book Online Now
Areas of Expertise
Hand & Upper Extremity
Fractures of the Hand, Wrist and Forearm
Fellowship
Hand and Upper Extremity Microvascular Surgery, Duke University
Certifications
American Board of Orthopaedic Surgery
Certificate for Added Qualification for Surgery of the Hand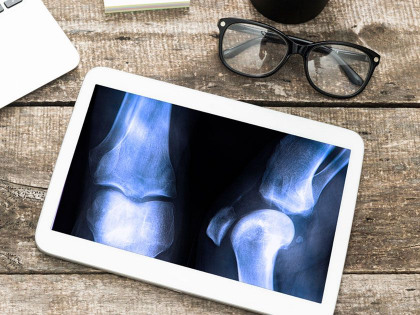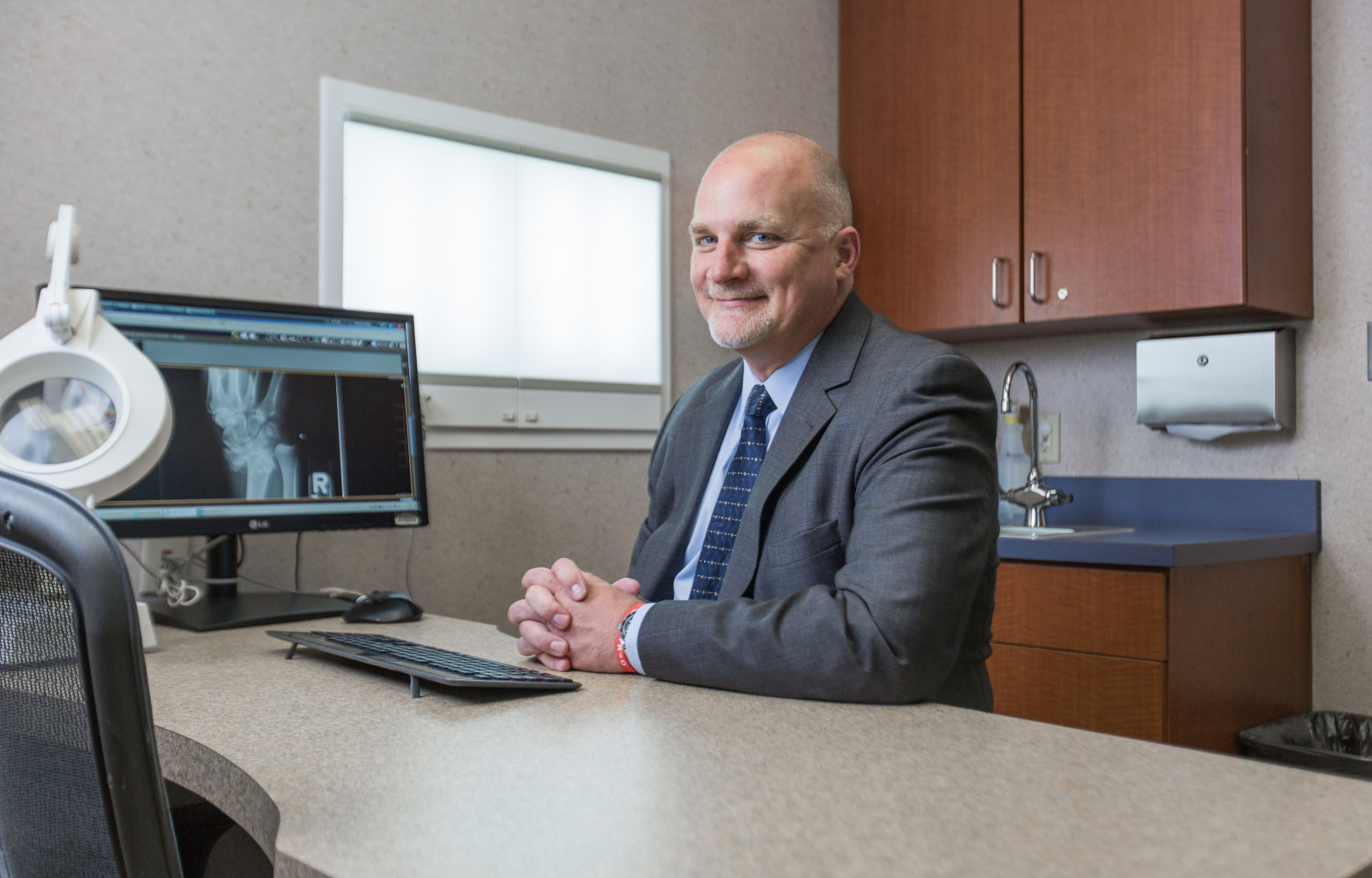 Residency
Emory University; Atlanta, GA; Orthopaedic Surgery
Medical Degree
University of Cincinnati School of Medicine; Cincinnati, Ohio
Associations
American Academy of Orthopaedic Surgeons
Medical Association of Georgia
American Society for Surgery of the Hand
Hospital Affiliations
North Fulton Hospital
Northside Hospital Forsyth
St. Joseph's Hospital
Additional References
Undergraduate Degree: The Ohio State University
Teaching Appointment- Emory Orthopaedics
Success Stories
"I have been given a second chance for a reason"

Resurgens Orthopaedics Surgeon Helps Young Man from Kenya Live Independently

Dr. Edward H. Holliger IV Performs Surgery On Kenyan Who Lost Both Arms in a Train Accident Resurgens Orthopaedics surgeon Dr. Edward H. Holliger IV has supported the Alpharetta-based non-profit, The 410 Bridge, since its inception. So when the group approached him about a young man who had lost both arms in a train accident, Dr. Holliger agreed to help. The young man, Jack Odhiambo, was 21 when he lost both arms attempting to hop aboard a moving train. He has no recollection of the accident. All he remembers is running for his life, then waking up in the hospital to find that both his arms were gone. "For so long, I wished that I had died under the wheels of that... Continue Reading
Resurgens Orthopaedics
Varied
I have been a patient of Dr. Holliger for 10 years. He puts his patients at ease with his kindness and his sense of humor. You know that your concerns are being heard and will be taken care of. His staff is second to none, phone calls are always returned. It is easy to understand why he has received top honors as a hand surgeon so many times.
- Ronnie
Resurgens Orthopaedics
Varied
I have osteoarthritis and have had 6 hand surgeries with Dr. Holliger. You won't find a better hand surgeon or a better surgery center than Dr. Holliger or Resurgens. After 3 cyst removals, 2 carpal tunnel releases, and most importantly, removal of the bone at the base of my thumb, I am virtually pain free. I have no scars from the cyst removals or the carpal tunnel releases and never even took a pain pill afterwards. Dr Holliger took excellent care of me and I highly recommend him. I wish I had met him 15 years sooner. Needless suffering over fear of painful surgery was a total waste of time. I can't say enough about how my quality of life has improved because Dr. Holliger is such a great surgeon. One more surgery to go and I will be good as new! Thank you for taking such good care of me!
- Lynda
Awards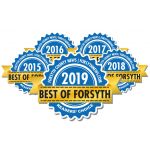 Forsyth County News goes in search of the best! After months of research and thousands of votes cast from their readers, they've awarded Resurgens Orthopaedics as one of Forsyth's best businesses.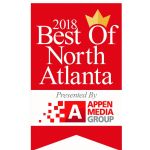 The Best of North Atlanta Award highlights companies that provide exceptional service for their customers and the North Atlanta community.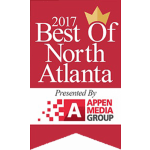 The Best of North Atlanta Award highlights companies that provide exceptional service for their customers and the North Atlanta community.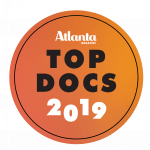 Every year Atlanta Magazine present a roster of the best metro Atlanta doctors, as chosen by their peers.