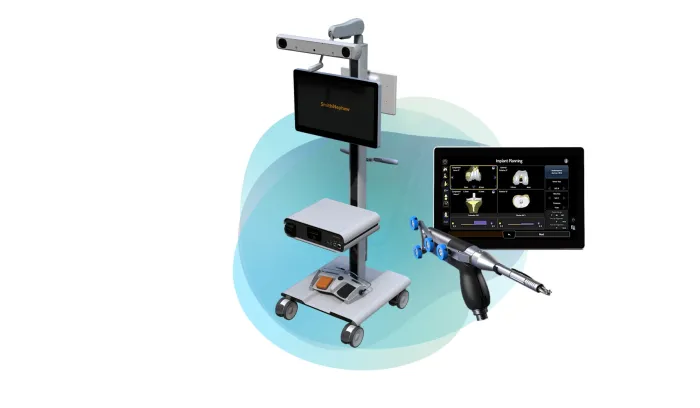 Cori Surgical System
Cori helps provide accuracy and precision with knee replacement surgery. This technology uses an advanced computer program that relays information about your knee. Your surgeon uses your knee data to determine the proper size and position of the implant. This method creates a surgery plan unique to the patient.
The assistance the robot provides allows the surgeon to remove only the damaged bone and prepares the site for the implant.