Thanks for printing! Don't forget to come back to Resurgens Orthopaedics for fresh articles!
YOUR PARTNERS IN HEALTHCARE

Whether it's getting back to work, playing with your kids, or just being comfortable again, our patients are our first priority & we love sharing their stories!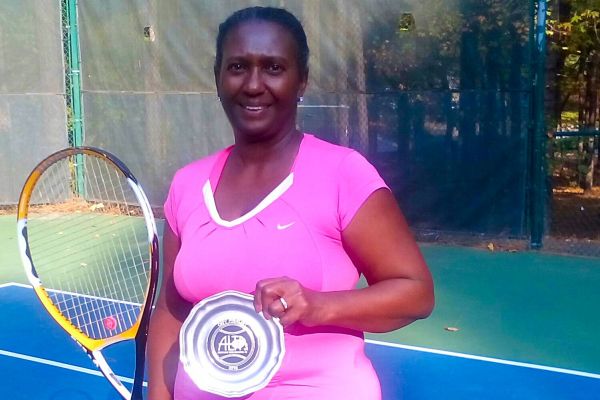 Returning to the court after surgery and rehab!
With tennis being so important to her, Regina was understandably devastated when she broke her ankle. But a successful surgery and dedication to her physical therapy has her back on the court she loves!

Read more!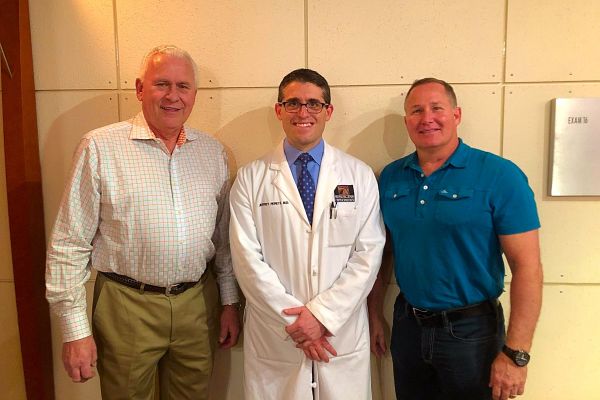 3D technology offers alternative for knee replacement patients
Advances in technology in implants can be life-changing, according to longtime athlete Glenn Sikes. And he wasn't the only one in the family suffering with each step. His stepfather Jarrett Freeland was also experiencing problems with knee pain. Learn how 3D printing for knee replacement improves outcomes with custom-created component for each patient!
Learn more!
Get To Know Our Physicians & Staff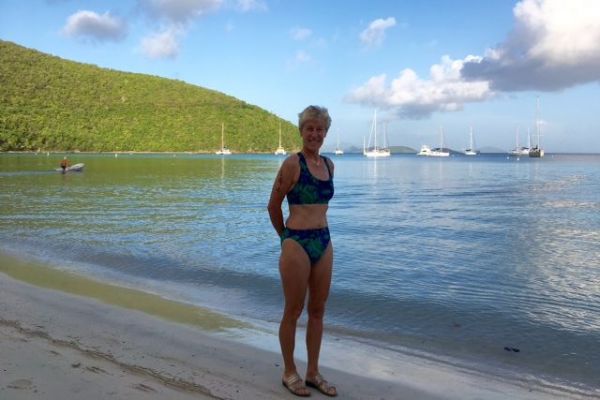 Dry Needling Returns Athlete to Competition
Adriana developed shoulder impingement syndrome, a very painful condition caused by inflammation from repetitive shoulder activities . The pain was so severe she couldn't lift her arm for everyday tasks, let alone swim, train, or teach Pilates. At the conclusion of her 10 treatments she was back to doing what she loved!
Read Adrina's Full Story!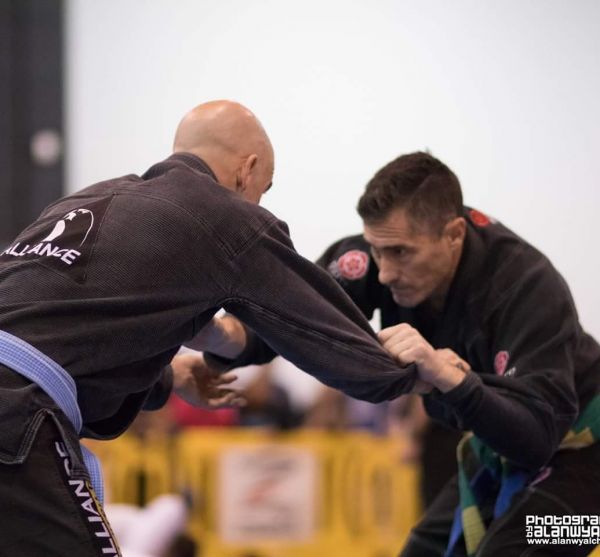 Winning After Disc Replacement
Vincent was on a mission trip playing with children when he felt a sharp pain in his neck radiating down his left arm. His neck pain was so severe it couldn't be relieved with powerful medications, ice, heat, or traction. He hadn't slept in two days to due to the constant aching and stabbing pain. Two months after cervical disk replacement surgery Vincent is doing great and back to what he loves!
Watch Vincent's Full Story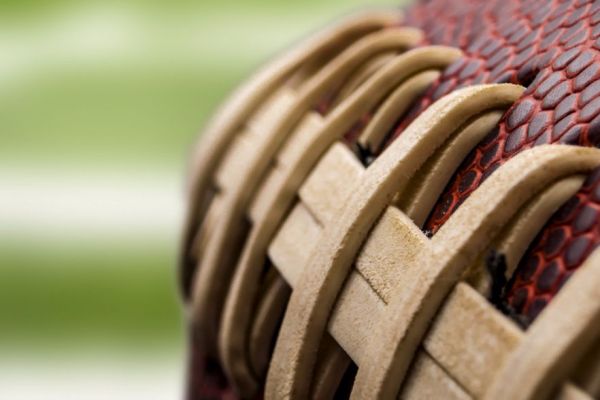 GETTING A PLAYER BACK ON THE FIELD
Thomas was chasing his dream of becoming a collegiate football player when a late hit could've changed everything
Douglas Lundy, MD, the team doctor, met them at the ambulance and was confident the injury would require surgery.
Read Thomas's Full Story!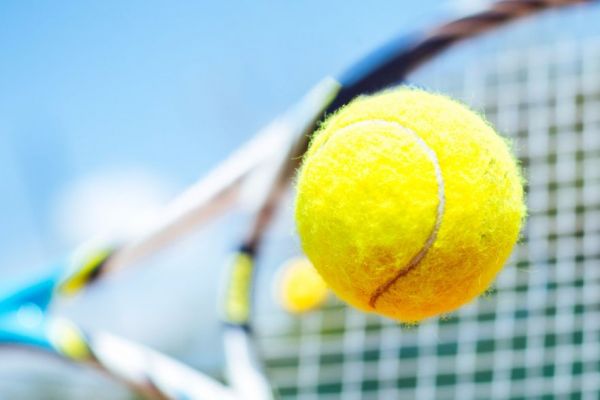 BACK TO SERVING OTHERS AFTER ACL TEAR
A successful ACL reconstruction with Dr. Fogle
When she isn't creating lesson plans, spending time with her family, or returning from a trip abroad, Cindy also enjoys a good game of tennis, which she has played for more than 15 years.
Read Cindy's Full Story!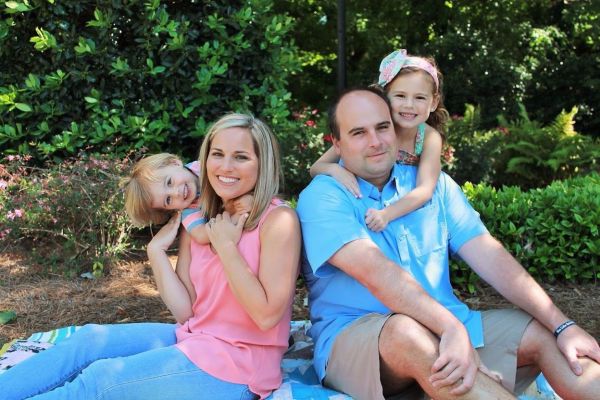 New Dad Benched By Herniated Disc
Shortly after becoming a new father Ryan began experiencing back pain that radiated down his leg. The back pain became more intense with time and eventually consumed almost every moment of his life. Read how Dr. Grimm and the Resurgens Spine Center got Ryan back to bonding with his son!
Read Ryan's Full Story!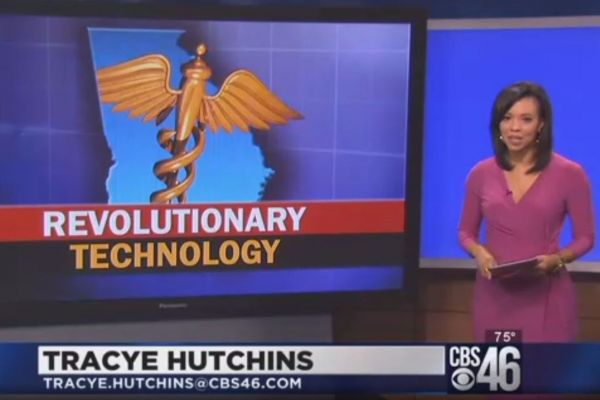 Cartiva Synthetic Cartilage Success Story
Any movement in Randee's big toe would cause her excruciating pain. Her only option was fusion surgery that would have left her without motion in her toe and a long recovery. Then Dr. John Gleason told her about a new FDA approved procedure; the Cartiva implant.
Read Randee's Success Story!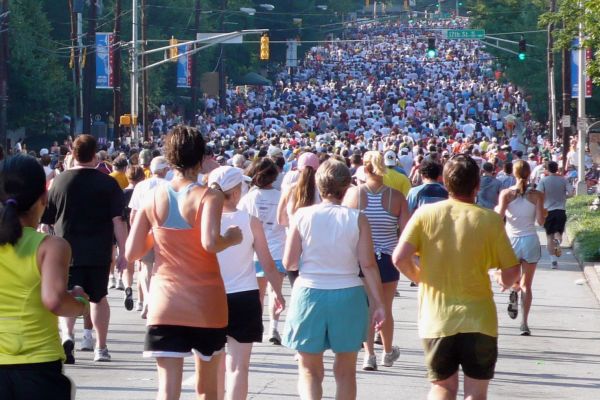 Accomplishing the Peachtree Road Race after dual knee replacement
In 2013, Mark Warr found himself overweight, suffering from arthritis in his knees, and being forced to use a walker to get around. But after two successful knee replacements Mark accomplished his goal of finishing the Peachtree Road Race.
Read Mark's Success Story!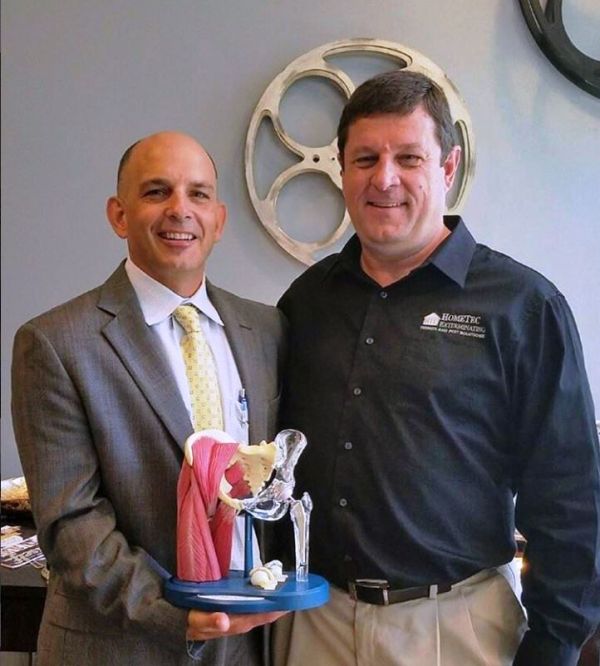 Hip Replacement Fixed Knee Pain Too
The biggest sign of a hip problem is groin or knee pain. After suffering from severe bone-on-bone knee pain for almost 30 years, Randy Martin was finally pain-free after a successful Anterior Hip Replacement surgery that also fixed his knee. "Now I can sit normally and put my socks and shoes on. 6 months ago, I couldn't do this!"
Watch Randy's Story!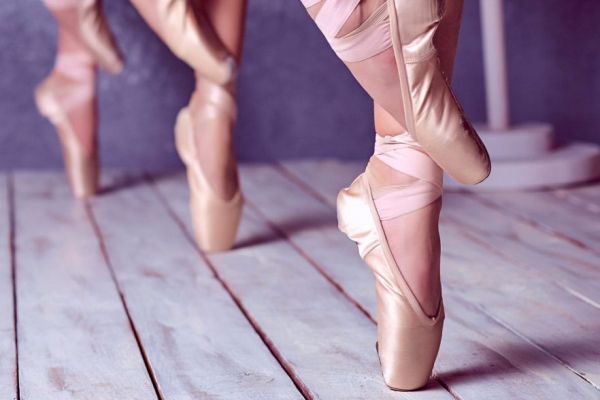 A CAREER-ENDING INJURY
Dr. Womack knew exactly what to do and how to fix it.
Kyndal Williams was 17 and working toward a goal of becoming a professional ballerina when she came out of a reverse leap badly and fell, breaking two bones in her foot and leg.
Read Kyndal's Full Story!