Thanks for printing! Don't forget to come back to Resurgens Orthopaedics for fresh articles!
Resurgens Orthopaedics on Windy Hill Road in Marietta has recently been remodeled. There are 8 physicians specializing in all orthopaedic conditions including the spine, hip, knee, hand, wrist, elbow and shoulder. The office is located in the doctor's center on Wellstar Windy Hill Hospital's campus. The Windy Hill Rehabilitation Center provides patients access to Dry Needling specialists. Manager: Courtney Russell Manager's Phone Number: 404-531-8480
Address
2550 Windy Hill Road
Suite 317
Marietta, GA 30067
Contact Info
Phone: 770-933-1900
Fax: 770-951-9958
Hours
Mon-Fri: 8:00am - 5:00pm

Additional Centers
Additional Centers
Address
Contact Info
Hours
Rehabilitation Center
2550 Windy Hill Road
Suite 317
Marietta, GA 30067
Phone: 770-951-8512

Mon: 6:30am - 3:00pm
Tues: 9:30am - 6:00pm
Weds: 6:30am - 3:30pm
Thurs: 9:30am - 6:00pm
Fri: 6:30am - 3:00pm

I want to thank you for allowing me to participate in the care of you and your loved ones. As your spine surgeon, I will work to gain your trust as I provide your spine care. Having spent significant time learning the latest surgical and non-surgical spine techniques, I will partner with you to find a solution that best fits your overall goals. I'm hopeful that early recognition, appropriate education, and an open discussion between us will lead to a meaningful outcome. While surgery is often not the first answer to clinical improvement, when indicated, it can be life changing. From both a clinical and academic viewpoint, I have particular interest in minimal invasive spine surgery as well as complex spine surgery, which includes revision, deformity, and scoliosis. It is incredibly important that we understand how your spine condition affects you and your family. With you at the center of our attention, my team and I will adapt a focused treatment plan that will help you resume an active lifestyle.

View Full Bio
Awards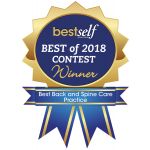 2018 Best of Back and Spine Care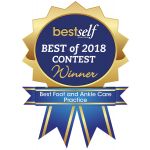 2018 Best of Foot and Ankle Care Practice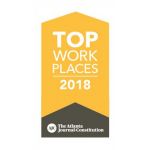 Resurgens is an AJC TOP WORK PLACE! Resurgens Orthopaedics is one of only a few companies to be recognized as a top workplace every year since the award has been offered.
Resurgens Orthopaedics
Varied
Excellent staff and some of the best ortho doctors around! They treat you like family and they're genuinely invested in helping you make a full recovery.
- Brandon P.
Resurgens Orthopaedics
Varied
Great Doctor and Staff! Repaired torn meniscus in my left knee. Took time to explain all my options. Surgery scheduled promptly and results are excellent. Cleared to go back to full activity four weeks after the surgery!
- Anonymous