Thanks for printing! Don't forget to come back to Resurgens Orthopaedics for fresh articles!
Hand Center

Our board-certified orthopaedic physicians are experts in the diagnosis, treatment, and surgery of the hand and upper extremity including the wrist, elbow, and shoulder.
Non-surgical options

From in office procedures to specialized hand therapy, your hand issue can often be treated without surgery. It is the goal of our physicians to provide treatment options that work for your lifestyle and situation.

Surgical solutions

Hand surgeries are typically outpatient procedures – which mean lower cost, less time in the office and no hospital stays.

Dedicated Therapy for the Hand, Wrist and Elbow

Our certified hand therapists focus on recuperating your hand issues and expediting your return to a productive lifestyle.

Read More

FAQ

Hands play a pivotal role in our lifestyles, from typing to praying to holding our loved ones. Our physicians answer your most pressing questions so you know what to expect during a visit and throughout your recovery.

Read More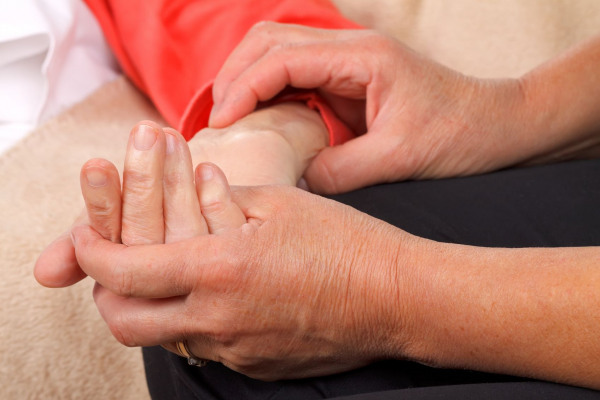 Hand Center
The Resurgens Hand Center specializes in the treatment of hand and upper extremity disorders, including fractures, tendon and nerve injuries, arthritis, nerve entrapments, and pediatric disorders. Our physicians are orthopaedic surgeons who have received additional fellowship training in caring for and treating conditions affecting the hand and upper extremity and are trained in microsurgery.
Find a Hand Doctor near you.
Learn More About Your Hand
Using our Patient Education Center
We want you to have all the knowledge you need to make the best decision about your health. Explore our extensive video library to learn about common injuries, conditions, treatments and surgeries in more detail.
Explore The Education Center
Success Stories
Thanks to her determination and numerous surgeries at Resurgens Orthopaedics, Irwin is gaining renown as an artist.

Resurgens Orthopaedics Patient Featured In National Design Magazine

Holly Irwin Gains Recognition as a Painter After Multiple Surgeries on Her Hands We tend to take our hands for granted. Reach for this; grab that; shake hands. But when pain or injury limits the use of our hands, life can change dramatically. For Resurgens Orthopaedics patient Holly Irwin, rheumatoid arthritis (RA) limits her ability to do the things she loves. Diagnosed with RA and scleroderma (hardening of the skin and connective tissue) in 1993 at the age of 36, Irwin struggled with pain and limited use of her feet and hands. As the disease progressed, she left her job in marketing and returned to painting, which she had studied before "getting a... Continue Reading

"He was a huge help to us and spent time to educate us about what needed to be done"

Cheerleading Injuries Send Young North Fulton Patients To Resurgens Orthopaedics for Treatment

Maranda Thorne One of Three Resurgens Patients on Her Cheerleading Squad Wearing Casts at the Same Time Ahead of National Competition When 11-year-old Maranda Thorne broke her hand in a tumbling accident, she was afraid she was off her cheerleading squad forever. But following hand surgery at Resurgens Orthopaedics, she was back on top of the cheerleading pyramid in time for national competition this month. And in a unique twist of fate, she was one of three members of her squad wearing casts from Resurgens at the same time. "Cheerleading is the most dangerous sport out there," Maranda's mother, Martha Thorne of Alpharetta, admitted. But in spite of the injuries,... Continue Reading

"I have been given a second chance for a reason"

Resurgens Orthopaedics Surgeon Helps Young Man from Kenya Live Independently

Dr. Edward H. Holliger IV Performs Surgery On Kenyan Who Lost Both Arms in a Train Accident Resurgens Orthopaedics surgeon Dr. Edward H. Holliger IV has supported the Alpharetta-based non-profit, The 410 Bridge, since its inception. So when the group approached him about a young man who had lost both arms in a train accident, Dr. Holliger agreed to help. The young man, Jack Odhiambo, was 21 when he lost both arms attempting to hop aboard a moving train. He has no recollection of the accident. All he remembers is running for his life, then waking up in the hospital to find that both his arms were gone. "For so long, I wished that I had died under the wheels of that... Continue Reading