Resurgens Spine Center, the largest spine specialty center in the state, recently announced the addition of three fellowship-trained surgeons. With the addition of Dr. Uzondu Agochukwu, Dr. Christopher Blanchard, and Dr. Vamsi Kancherla, Resurgens Spine Center now offers nearly 30 spine physicians to serve our local communities.
"These three highly-trained spine surgeons make Resurgens Spine Center even more equipped to serve all patients experiencing neck and back pain throughout metro Atlanta," said Dr. Thomas Dopson, Co-Medical Director of Resurgens Spine Center. "Each of them have been trained in the latest nonsurgical and surgical techniques, including Minimally Invasive Spine Surgery and Total Disc Replacement."
The Resurgens Spine Center staff uses clinical protocols and the latest technology for a range of specialties. These include: Physiatry (Physical Medicine and Rehabilitation); Spine Surgery; Minimally Invasive Spine Surgery; Spine Therapy; Diagnostic Imaging; Interventional Injections; Electrodiagnostics; and treatment of Worker's Compensation Injuries.
"Our goal is to help people overcome their injuries and get back to doing what they love," Dr. Dopson explained. "We are excited for these doctors to join us in achieving that mission."
Resurgens Spine Center is pleased to introduce the following spine specialists to the communities they serve:
Dr. Uzondu Agochukwu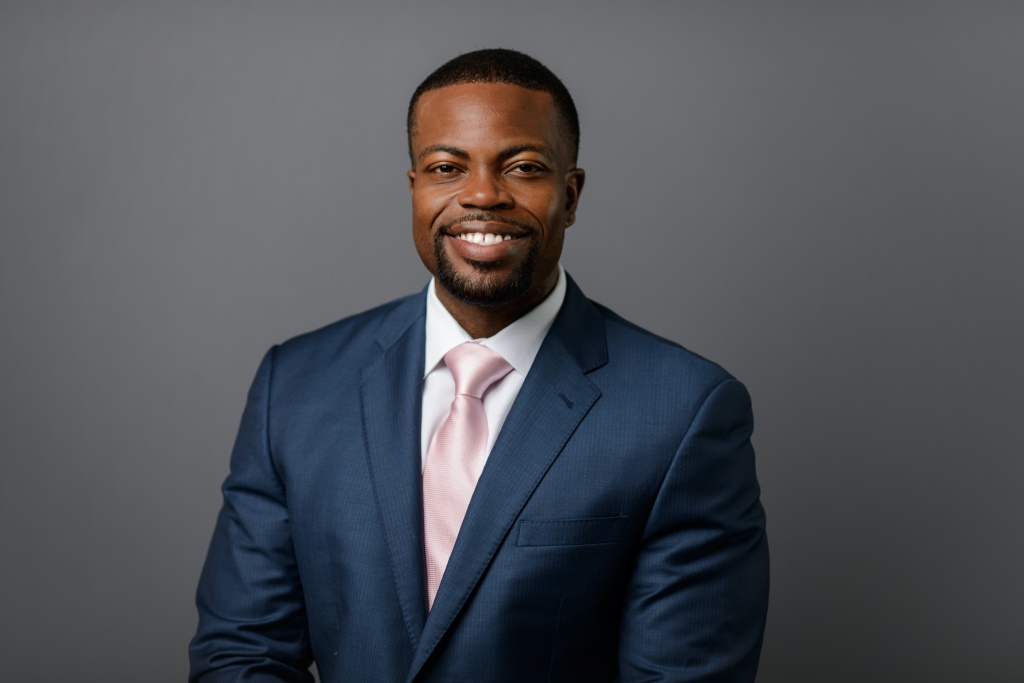 Education: He received his medical degree from Indiana University and completed his residency at Madigan Army Medical Center in Tacoma, Wash. He completed his Spine Fellowship at Augusta University Health in Augusta, Ga and is board certified.
Locations: 105 Regency Park Drive, McDonough. 770-506-4119.
665 South 8th St., Griffin. 770-227-7050.
6635 Lake Drive, Morrow. 770-968-1323.
Dr. Christopher Blanchard


Education: After receiving his medical degree from Philadelphia College of Osteopathic Medicine in Suwanee, Georgia, he completed his residency at Doctors Hospital in Columbus, Ohio. He completed his Spine Fellowship at Duke University Medical Center in Durham, N.C.
Location: 4150 Deputy Bill Cantrell Memorial Road, Suite 300, Cumming. 770-886-8111.
Dr. Vamsi Kancherla


Education: He received his medical degree from the Perelman School of Medicine at the University of Pennsylvania in Philadelphia, Penn. and completed his residency at St. Luke's University Hospital in Bethlehem, Penn. He completed his Spine Fellowship at the Cleveland Clinic Foundation in Cleveland, Ohio.
Location: 5671 Peachtree Dunwoody Road, Suite 900, Atlanta, Ga. 404-847-9999.
Resurgens Spine Center is a member of Resurgens Orthopaedics, one of the nation's largest orthopaedic practices. Resurgens Orthopaedics has 22 offices throughout metro Atlanta, serving the residents of Georgia, the Southeast and beyond. Each location offers comprehensive operative and non-operative musculoskeletal care, from injury diagnosis and treatment to rehabilitation and imaging services. With more than 100 physicians, Resurgens Orthopaedics provides specialized expertise and broad experience in the areas of sports medicine, joint replacement, neck and back surgery, foot and ankle surgery, shoulder and elbow surgery, non-operative spine care, hand surgery, arthroscopic surgery, epidural steroid injection, general orthopaedics, and trauma care.
Resurgens Spine Center – Reach for MORE.
Learn more at resurgens.com/spine.
Patient and physician interviews available upon request.