Are you feeling crafty? Well your timing is excellent because March is National Craft Month! The Craft & Hobby Association designated this month-long celebration in 1994 to encourage people everywhere to use their free time to create something wonderful. Whether you're an experienced crafter or you're just starting out, crafting can be a great creative outlet that can also be beneficial for the health of your hands. Whether you're interested in scrap-booking, creating your own greeting cards, sewing, or anything else, Resurgens Orthopaedics would like to encourage you to find a craft you enjoy and get to work! You can start by looking for National Craft Month events being held in Atlanta-area craft stores all month. Read on to find out more about crafting and how it relates to the health of your hands and upper extremities.
Picking Up a New Craft
It doesn't matter if you've never crafted before; it's never too late to get started. When you try out a new activity, like scrap-booking for example, you'll be using muscles that may not have gotten much exercise before. Drawing, painting, and cutting out intricate shapes with scissors can all be a great way to build up muscles in the hands and forearms that can be difficult to exercise in any other way. The more you craft, the stronger these muscles will become, and the better your projects will look when they're done!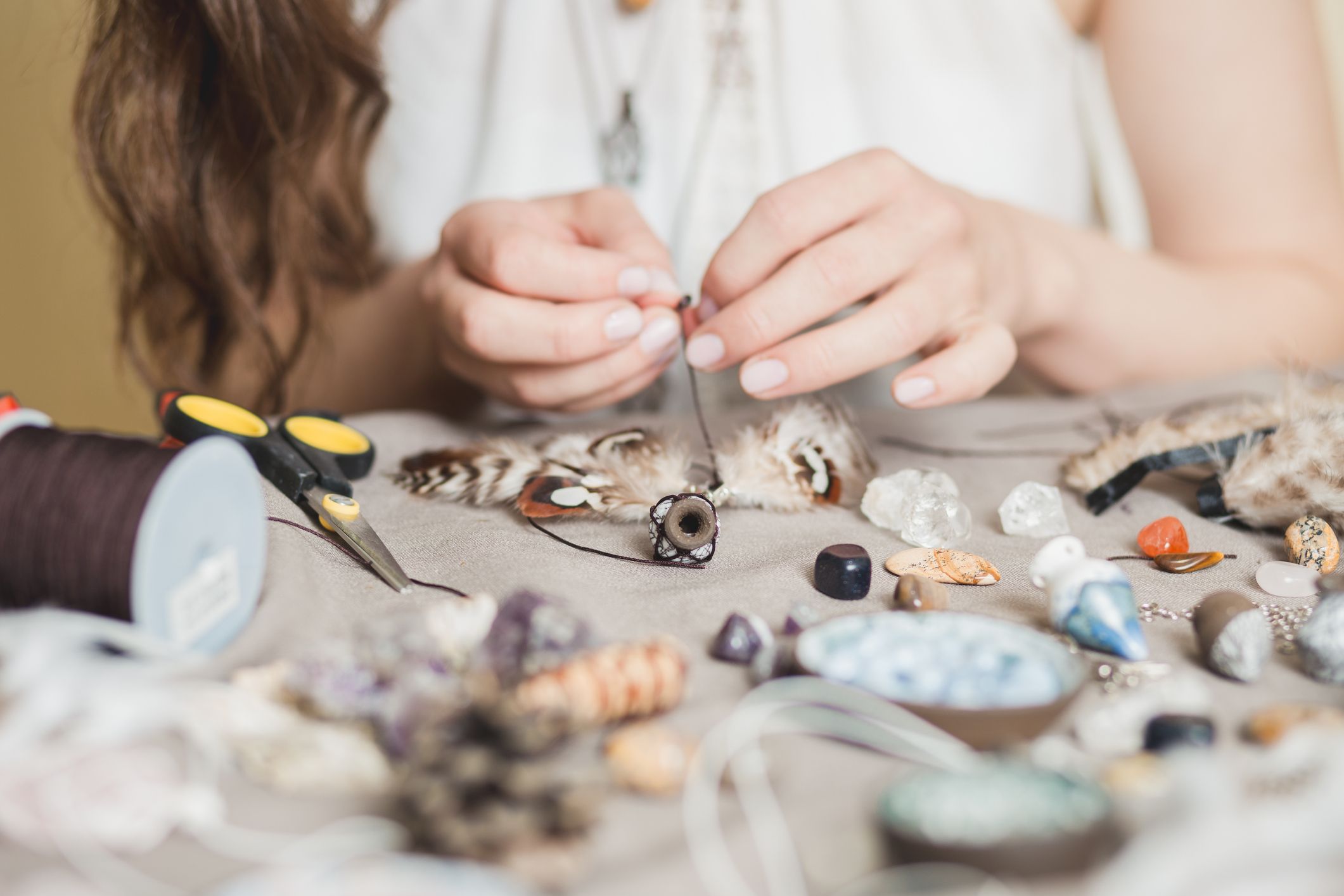 Progressing Your Craft
No matter what type of craft you're pursuing, there's going to be a bit of a learning curve. Don't get discouraged if your first craft project doesn't come out exactly the way you want - it's all part of the process. Even those who have been crafting their whole lives make mistakes. It's how you deal with those mistakes that will determine your true success. Crafting - as is the case with any pursuit - is all about progression. You'll never get better if you give up, so keep at it even if your early works aren't quite up to your standards.
Building Hand Strength
As we mentioned earlier, crafting can be an excellent way to build both hand strength and dexterity. If you'd like to have a firmer handshake or a more impressive grip, crafting may be just the way to achieve those goals. Crafting can also be the perfect way for those recovering from hand injuries to regain the hand strength and mobility they lost. Even kids can get involved; find a kid-friendly craft that will help them build their fine motor skills. The more you craft, the better you'll get at it, so why not get started today?
At Resurgens Orthopaedics, we really appreciate the spirit of National Craft Month. Taking care of your body doesn't have to be a chore, and we think starting on some craft projects will help you stay engaged with what you're doing and see it through until it's finished. If you've never crafted before, March is a good month to start. And if you're a veteran crafter who is looking for a new project, check online for National Craft Month events in local craft stores to get some ideas. With crafting, the only limit is your imagination, so break out those craft supplies and create something amazing!