Arthritis is a medical condition that is not a single disease, there are more than 100 types of arthritis and related conditions. Arthritis is a long term disease impacting 1.9 million people in the state of Georgia each year, that's 25.4% of adults. The Arthritis Foundation provides funding for research and resources to help individuals diagnosed with arthritis by providing $500 million in funding towards research grants.
In addition to being painful, living with arthritis can be stressful and isolating, especially during the COVID-19 pandemic. Finding the combination of strategies to manage arthritic symptoms is battle of trial and error.
To help people impacted with arthritis, the Arthritis Foundation has published a FREE ebook, Coping & Comfort: Advice from the Arthritis Community, with tips, words of wisdom, and encouraging thoughts from others with arthritis and how they overcome their daily challenges.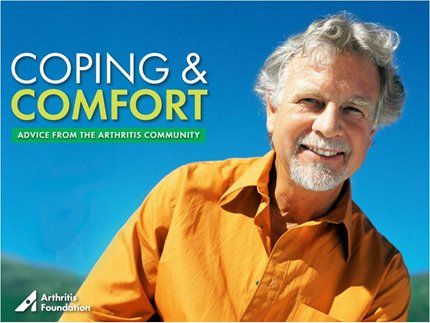 The Arthritis Foundation has been experiencing a heightened demand for its services and support during this unprecedented time. Please consider donating to the Atlanta Arthritis Walk, this year being held virtually. We are proud to share that Dr. Mathew Levine, a joint replacement physician with Resurgens Orthopaedics, is this year's medical honoree for the Atlanta Arthritis Walk. You can make a difference by donating here.
Thank you for supporting our fight against Arthritis. Please stay safe.