Thanks for printing! Don't forget to come back to Resurgens Orthopaedics for fresh articles!
NOW OPEN! Resurgens Orthopaedics in Newnan has 5 physicians specializing in all orthopaedic conditions including the spine, hip, knee, hand, wrist, elbow and shoulder. Manager: Molly Neace Manager's Phone Number: 678-610-3901
Address
2301 Newnan Crossing Blvd. East
Suite 100
Newnan, GA 30265
Contact Info
Phone: (678) 633-6600
Fax: (678) 633-6610
Hours
Mon-Fri: 8:00am - 5:00pm

Additional Centers
Additional Centers
Address
Contact Info
Hours
Rehabilitation Center
2301 Newnan Crossing Blvd East
Suite 100
Newnan, GA 30265
Phone: (678) 633-6605
Fax: (678) 633-6615
Monday and Wednesday: 9:00 AM - 7:00 PM
Tuesday & Thursday: 7:00 AM - 4:00 PM
Friday: 7:00 AM - 3:00 PM

Awards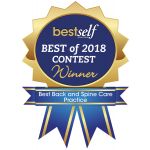 2018 Best of Back and Spine Care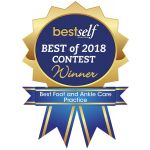 2018 Best of Foot and Ankle Care Practice
Resurgens is an AJC TOP WORK PLACE! Resurgens Orthopaedics is one of only a few companies to be recognized as a top workplace every year since the award has been offered.
Resurgens Orthopaedics
Varied
Excellent care and service from check in to post-op follow up. Highly recommend Dr. Albritton and Resugens Orthopedics.
- Keith McMichael
Resurgens Orthopaedics
Varied
I saw Dr Albritton yesterday. My entire visit took less than 30 minutes. The staff was knowledgeable and friendly. Dr Albritton was through and to the point It was a great experience from beginning to end. I highly recommend them and Dr. Albritton.
- Julie
Resurgens Orthopaedics
Varied
Dr. Goins is one of the best physicians I've ever had. He performed Disc Replacement surgery, C5-6 for me. He was so patient explaining what my issues were, what the MRI showed, what his course of action would be. My wife and I were IMMEDIATELY comfortable with him after spending only 10 minutes with him. His demeanor, personality, and skill level were superb. Post -surgery, I am pain free for the first time in over 20 years!! Every thing about Dr. Goins is A+++ in my opinion.
- Henry
Resurgens Orthopaedics
Varied
Dr. Goins has done spinal surgery on me, and 3 other immediate family members. We are all so appreciative of his expertise, caring attitude, & our excellent outcomes. I cannot say enough about this excellent, compassionate, skilled surgeon!
- Anonymous
Resurgens Orthopaedics
Varied
Dr. Harvey is an outstanding Physician. He is considerate, thorough, and concise. You cannot find a better orthopedist for your back.
- Harvey
Resurgens Orthopaedics
Varied
Dr. Harvey is amazing! I have been living with chronic pain for 5+ years. I went to see him and he immediately diagnosed my condition as SI joint dysfunction. I am now 15 days post-op and virtually pain free after the iJoint surgery. He, along with his very talented staff have changed my life. Along with his mad skills, he is also a very genuine and compassionate person. I can tell he loves what he does. I now consider him my friend for life. Thanks Dr. Harvey!!!!
- Shea