Thanks for printing! Don't forget to come back to Resurgens Orthopaedics for fresh articles!
Resurgens Orthopaedics in Midtown, Atlanta has 8 physicians specializing in all orthopaedic conditions including the spine, hip, knee, hand, wrist, elbow and shoulder. The office is located on the top floor of the doctor's center at Emory Midtown Hospital. The Midtown Rehabilitation Center provides patients access to Certified Hand Therapists. There is a parking garage costing up to $6 or valet costing $8. Manager: Yolanda Neal Manager's Phone Number: 404-215-2040
Address
550 Peachtree Street NE
Suite 1900
Atlanta, GA 30308
Contact Info
Phone: 404-215-2000
Fax: 404-215-2001
Hours
Mon-Fri: 8:00am - 5:00pm

Additional Centers
Additional Centers
Address
Contact Info
Hours
Rehabilitation Center
550 Peachtree Street NE
Suite 1970
Atlanta, GA 30308
Phone: 404-215-2050
Fax: 404-215-2051
Mon: 7:30am - 3:30pm
Tues: 7:30am - 5:30pm
Weds: 7:30am - 5:30pm
Thurs: 7:30am - 5:30pm
Fri: 7:30am - 1:30pm

MRI Imaging Center
550 Peachtree Street NE
Suite 1970
Atlanta, GA 30308
Phone: 404-215-2003

Mon-Wed: 8:00am - 4:00pm

Awards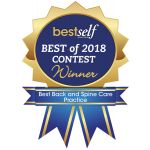 2018 Best of Back and Spine Care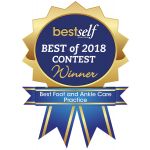 2018 Best of Foot and Ankle Care Practice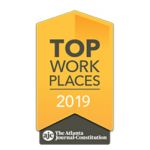 Resurgens is an AJC TOP WORK PLACE! Resurgens Orthopaedics is one of only a few companies to be recognized as a top workplace every year since the award has been offered.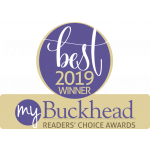 2019 Best Place for Back, Spine, or Joint Care
Resurgens Orthopaedics
Varied
I had a total knee replacement done by Dr. Ross. I'm relatively young (44), so my recovery was rather fast. As I write this it's been three weeks since surgery and I'm already walking without any assistance. He and his staff are very professional and patient. I am a recovering addict and Dr. Ross was very attentive to this fact. I was initially on Percocet until he switched me to Tramadol. I'm thankful that he was cognizant of my being in recovery by looking out for sobriety.
- Christopher O.
Resurgens Orthopaedics
Varied
My experience with Resurgens Orthopaedics Midtown, Dr. Arthur Raines and his PA, has been phenomenal. Their professional comfort and assurance contributed to my ease in having my Achilles surgery. They went above and beyond to make me feel comfortable and for that I am sincerely grateful.
- Kia L.