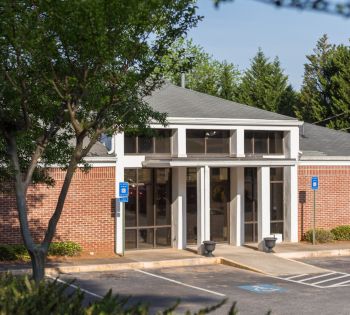 Schedule Online Available 24/7
Resurgens Orthopaedics in Griffin has physicians specializing in all orthopaedic conditions including the spine, hip, knee, elbow and shoulder.
We continue to accept UnitedHealthcare insurance for all your orthopaedic needs.
Manager: Tracy Lilly
Manager's Phone Number:
678-422-4206
Address
665 South 8th Street
Griffin
,
GA
30224
Contact Info
Fax: 770-229-1014
Hours
Mon-Fri: 8:00am - 5:00pm

Schedule an Appointment Online Now.
Awards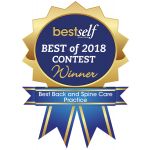 2018 Best of Back and Spine Care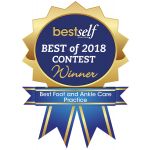 2018 Best of Foot and Ankle Care Practice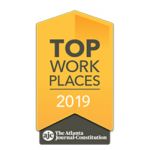 Resurgens is an AJC TOP WORK PLACE! Resurgens Orthopaedics is one of only a few companies to be recognized as a top workplace every year since the award has been offered.
Resurgens Orthopaedics
Varied
Doctor and staff outstanding. Very impressive surgery center.
- Anonymous
Resurgens Orthopaedics
Varied
The staff and Dr. Pines were wonderful. Took the time to listen and explain the issue to me and were very thorough. Excellent team!
- Barb M
Resurgens Orthopaedics
Varied
GREAT CUSTOMER SERVICE AND I ALWAYS GET THE BEST TREATMENT WHEN I GO THERE!!!
- Tanya H.
Resurgens Orthopaedics
Varied
Dr. Pines has such an awesome bedside manner!! An honest doctor, that's very gentle, apologetic, and nice on top of that!! I would refer anyone to him, that needed him. 5 stars for Dr. Pines at Resurgens, in McDonough, Ga.
- Pam A.
Resurgens Orthopaedics
Varied
Great experience. Everyone was awesome from start to finish. Dr. Brustein is incredible. The service I received was excellent! 😊
- Angie M
Resurgens Orthopaedics
Varied
Dr Dhulipala took a cyst out of my wrist and I the entire experience was a good as it could be. He was able to get my operation done within a month of my visit. After the surgery, his nursing staff called me everyday during the first week to make sure I was ok and also made me feel like it was ok to call in if I had any questions at all. It now 2 weeks later and I feel no pain after surgery.
- Darren Neal
Resurgens Orthopaedics
Varied
I went to the McDonough office with Dr. Brustein. He is absolutely wonderful. He take get care to ensure that his patients are treated like family. I have also been treated by Dr. Bush and he is excellent also!!!
- Trina M.