Thanks for printing! Don't forget to come back to Resurgens Orthopaedics for fresh articles!
Resurgens Orthopaedics Fayetteville Clinic, Rehabilitation, and Imaging is located in building 500. The Resurgens Fayetteville Spine Center is in Building 400, Suite B. The Resurgens Surgery Center is located in Building 400, Suite A. Resurgens Orthopaedics in Fayetteville has 8 physicians specializing in all orthopaedic conditions including the spine, hip, knee, hand, wrist, elbow and shoulder. The Fayetteville Rehabilitation Center provides patients access Certified Hand Therapists. We continue to accept UnitedHealthcare insurance for all your orthopaedic needs. Manager: Molly Neace Manager's Phone Number: 678-610-3901
Address
1336 Highway 54 W
Buildings 400 and 500
Fayetteville, GA 30214
Contact Info
Phone: 770-461-1238
Fax: 770-460-6610
Hours
Mon-Fri: 8:00am - 5:00pm

Additional Centers
Additional Centers
Address
Contact Info
Hours
Rehabilitation Center
1336 Highway 54 W
Building 500
Fayetteville, GA 30214
Phone: 770-461-6142

Mon: 8:00am - 7:00pm
Tues: 7:30am - 7:00pm
Weds: 8:00am - 7:00pm
Thurs: 7:30am - 7:00pm
Fri: 8:00am - 3:30pm

MRI Imaging Center
1336 Highway 54 W
Building 500
Fayetteville, 30214
Phone: (678) 610-3949

Monday - Friday 8:30 AM - 4:30 PM
Saturday 8:00 AM - 3:00 PM

Awards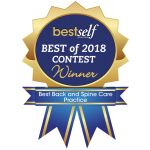 2018 Best of Back and Spine Care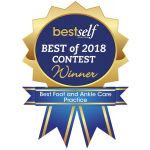 2018 Best of Foot and Ankle Care Practice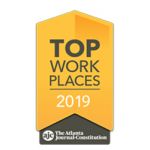 Resurgens is an AJC TOP WORK PLACE! Resurgens Orthopaedics is one of only a few companies to be recognized as a top workplace every year since the award has been offered.
Resurgens Orthopaedics
Varied
I had surgery with Dr. Goins last December. He was wonderful !! The PA and nurses at the office are great. Yes, they do remind you of your appointment. Yes, you may have a bit of a wait when you get there to see the doctor or PA. The reason for this is these people make SURE you understand everything and that all your questions are answered. I have heard them deal with the elderly and they are very patient. I appreciate this. Dr. Goins knew I was scared to have back surgery. He did not rush any of my appointments. I would rather wait for a doctor who takes their time with a person than one who over books, rushes in, quickly goes over things and rushes out leaving you still having questions.
- Carol F.
Resurgens Orthopaedics
Varied
Excellent care and service from check-in to post-op follow up. Highly recommend Dr. Albritton and Resurgens Orthopaedics.
- Kevin M.