Thanks for printing! Don't forget to come back to Resurgens Orthopaedics for fresh articles!
Located in the Vinings Wellstar Health Park, Resurgens Orthopaedics in Smyrna has 12 physicians specializing in all orthopaedic conditions including the spine, hip, knee, hand, wrist, elbow and shoulder. Manager: Eric Barnwell Manager's Phone Number: 678-309-8145
Address
4441 Atlanta Road
Suite 207
Smyrna, GA 30080
Contact Info
Phone: (770) 423-2180
Fax: (770) 423-2190
Hours
Mon-Fri: 8:00am - 5:00pm

Awards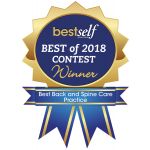 2018 Best of Back and Spine Care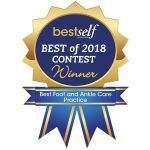 2018 Best of Foot and Ankle Care Practice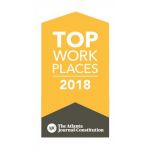 Resurgens is an AJC TOP WORK PLACE! Resurgens Orthopaedics is one of only a few companies to be recognized as a top workplace every year since the award has been offered.
Resurgens Orthopaedics
Varied
Dr Achecar. and his team are great compassionate and caring folks. Been seeing them for 5+ years and just had a knee replaced and looking forward to have the other one done soon. He explained my condition and treatment options as well as listening to what I had to say. I highly recommend him.
- Keith B
Resurgens Orthopaedics
Varied
Dr. Achecar is a Great Doctor He operated on my Knee and I did not have any pain at all. Everything went smooth. I have recommended 2 people to him and they were well pleased. He needs 10 stars. Would not use anyone else.
- Linda N.
Resurgens Orthopaedics
Varied
Dr. Bhole was amazing, he explained every aspect of my surgeries (bone spur removal, Achilles's tendon repair & plantar fasciitis release) even drawing out pictures to describe the issues & solutions when I didn't understand! I went to Dr. Bhole after other doctors wanted to keep doing Cortisone injections, instead of getting to the bottom of the issue. Carmon, Dr. Bhole's nurse, is also amazing! Every time I left a message she was right on it and calling me back.
- Lara C
Resurgens Orthopaedics
Varied
I am a previous patient of Dr. Bhole. I had a condition called tarsal coalition, resulting in ankle instability and constant pain, often agitated by walking. Not only did Dr. Bhole explain the condition in a way I understood, he demonstrated total control of the situation. He performed surgery on both ankles, and I had no complications and received exemplary post-operative care from Dr. Bhole and his team. Now, I am living pain-free and I have my life back. I recommend Dr. Bhole to anyone.
- Claire F
Resurgens Orthopaedics
Varied
Daftari performed 2 back surgeries for me. First he went through my stomach to straighten my spine and then the next week through my back to replace L4-S1 vertebrae's and put all my hardware in. After 3 years of not being able to walk and being in the bed he saved my life! He checked on me so much in the hospital and he was so excited it was so successful. I had a high rate of being paralyzed if I did not get this surgery when I did. I wish I could somehow repay him for saving me!
- Lori
Resurgens Orthopaedics
Varied
I had been dealing with severe pain for several months and trying traditional non-invasive treatments (Chiro and PT) with very little results. In checking with coworkers in the healthcare community Dr Daftari was highly recommended. After being assessed by Dr Daftari and his team it was determined that I had a severely herniated disc which required prompt intervention to avoid nerve damage. My pain was gone as soon as I woke up from surgery! I highly recommend Dr Daftari and his team!
- Maurica
Resurgens Orthopaedics
Varied
I am writing to express my sincere thanks to Dr. Marly N. Dows-Martinez, M.D. for her technical expertise and compassionate patient care. As a former military pilot, I developed lower back pain and radiating pain that she correctly identified as Sciatica. She took the time to listen and evaluate my symptoms, then methodically progressed through the levels or remediation. As a result of her actions, the excruciating radiating pain down my thigh and legs have gone from a 10 plus to a 1-2 level. Well done and thank you so much.
- Robert
Resurgens Orthopaedics
Varied
Dr. Dows-Martinez is 5 Stars all the way. She diagnosed my Sciatica, and first and foremost, was alleviating the pain and moving forward with treatment. She explained in detail; in a way I could understand, while showing me a model of a spine. We discussed and agreed upon a treatment plan; as well as expectations and scheduled an Epidural for the next day; which again; she explained – procedure, expectations, and outcomes in detail. Her staff member Angie immediately scheduled the procedure and gave me all the information and details to prepare for it. No detail left out, and made me feel comfortable preparing for the procedure. Every one of her team members were attentive to my medical needs and are all very friendly which really helped put me at ease. The day of the procedure Dr. Dows-Martinez made it very clear that her #1 concern was to keep me pain free, and that she did! …completing the procedure and no pain. Post Op follow-up by Dr. Dows-Martinez and her team, another 5 Stars. Her personal call was specific to my medical needs and her reach-out of personal care and interest was so genuinely felt. Thank you Dr. Dows-Martinez and team!!!
- Bruce
Resurgens Orthopaedics
Varied
Dr. Mortazavi cares very much about his patients well being. Excellent explanation of my condition and the expectations of the surgery to correct my back issues. After having the surgery, he remains attentive to patients needs. His PA, Curtis, is also knowledgeable and displays the same concerns for the patients well being. Overall great experience and glad I chose Dr. Mortazavi to perform my surgery!
- John M
Resurgens Orthopaedics
Varied
Excellent staff, excellent surgeon. I had back surgery, quite extensive, and have not had a moment of difficulty. I would recommend Dr. Ali Mortazavi highly.
- Catherine
Resurgens Orthopaedics
Varied
Dr. Sacks was highly recommended to me by my dentist. He had joint replacement by Dr. Sacks and told me if I wanted the best care available, Dr. Sacks is the man to see. I did some research, asked around and discovered that many people within my community have had successful surgery by Dr. Sacks. I also discovered that he is the Chief of Orthopaedics at Wellstar Cobb Hospital. I made an appointment and I am grateful I did. I had my knees replaced and I am living life to the fullest. Many thanks to Dr. Sacks for his thoroughness, compassion, and skilled hands for giving my life back.
- J. Miner
Resurgens Orthopaedics
Varied
My wife and primary care doctor nagged for months to go see Dr. Sacks. I don't like doctors and the thought of surgery scared me. My back and hip pain was so bad I could barely walk anymore. I had some X-rays and he examined me. He spent a lot of time telling me what my problem was. I had a lot of questions. Both of my hips had so much arthritis it was making my back hurt too. We went over what I could do to help. Surgery was my best option. TotalHip replacements. I had my right hip done back in November 2017 and will be having my left hip done in April. I'm feeling so much better already and can't wait to get the other done. During my process I have found out many people I know see Dr Sacks or their family does. When I went to the joint class at the hospital I was amazed and comforted to know just about the entire group of us in the class were patients of Dr. Sacks. I have named him the joint replacement guru. He knows his stuff.
- Chad G.
Resurgens Orthopaedics
Varied
I broke my leg on 11/22/2016. I met with Dr. Gary S. Simon for a consultation. He was very optimistic and encouraging. This doctor has excellent bedside manners and he care about his patients. After my surgery he spoke with my family to let them know how i was doing. He also informed them on how surgery went. His PA Kyle is also a very respectful person. I would recommend this practice to my family and friends. Thanks you all for your help and assistance. I will see you soon during my follow-up.
- Rose R.
Resurgens Orthopaedics
Varied
I am very impressed with Dr. Simon and his medical staff. I had ongoing shoulder pain when I first went to Dr. Simon several months ago. He spent quality time evaluating my condition and conducted a thorough assessment based on my symptoms. I really liked that he took a conservative approach and suggested a cortisone injection without a mention of surgery. When I returned a couple of months later with continued pain, he suggested an MRI, which revealed a full thickness tear in my rotator cuff. Again, Dr. Simon spent a great deal of time with me reviewing and thoroughly explaining the results of the MRI in details that I could understand. Unfortunately, I will need surgery to repair the tendon, but because of Dr. Simon's professionalism and attentiveness of his nurse, Melanie, and surgical coordinator, Tonya, I feel confident heading into surgery in a couple of weeks.
- Wendy R.
Resurgens Orthopaedics
Varied
I went to Resurgens Orthopedic for treatment for carpal tunnel issues. Dr. Starecki handled the surgery and guess what?? No more carpal tunnel problems. Good experience, not much pain and relatively quick recovery. I would definitely recommend Dr. Starecki to be your doctor for anyone with carpal tunnel pains.
- Joe R.
Resurgens Orthopaedics
Varied
Dr. Starecki and his staff were very friendly and professional. He showed X-rays of my wrist, which was broken, and explained the procedures for fixing it. He answered all of my questions, I never felt rushed during an appointment, and I felt very comfortable with the care he provided.
- Karen
Resurgens Orthopaedics
Varied
Dr. Strong is very caring doctor. He pays attention and is very thorough. I like a doctor that has the bedside manner that he has which this doctor is not all about the money he's all about the patient. That's a rare find any more!! Highly highly recommend.
- EM Clark
Resurgens Orthopaedics
Varied
Dr. Jacob Strong has treated me for a variety of conditions, over a period of 4 years, most recently, for a large synovial cyst on my spine, as a result of DDD. Over the course of numerous appointments and treatments, Dr. Strong has proven to be a totally dedicated, and thorough healer. I have come to know him well, have observed his caring and dedication in multiple office and surgery centers. Every other patient I have encountered through my experiences has shared my view...so very grateful.
- Becky F.
Resurgens Orthopaedics
Varied
Dr. Adam Sunderland performed my surgical hip repair. I appreciate so much his patience and expertise. I strongly recommend Dr. Sunderland. He is an excellent surgeon and a very decent human being.
- Diane
Resurgens Orthopaedics
Varied
Dr. Sunderland addressed all my questions, discussed treatment options and was happy to move forward on my decision. Lovely staff and clean, up-to-date facility.
- Charlotte