Raj Bhole, M.D.
Specialty
Location
You can now schedule your appointment online for a time that suits you best. Just click the link below to begin the process.

Book Online Now
Areas Of Expertise
Foot and Ankle
General Orthopaedics
Fellowship
Foot and Ankle American Sports Medicine Institute; Birmingham, AL
AO Fellowship University of Washington, Seattle
Certifications
American Board of Orthopaedic Surgery
Certified Added Qualifications in Surgery of the Hand
American Board of Quality Assurance & Utilization
Royal College of Surgeons, Canada
American Academy of Disability Evaluating Physicians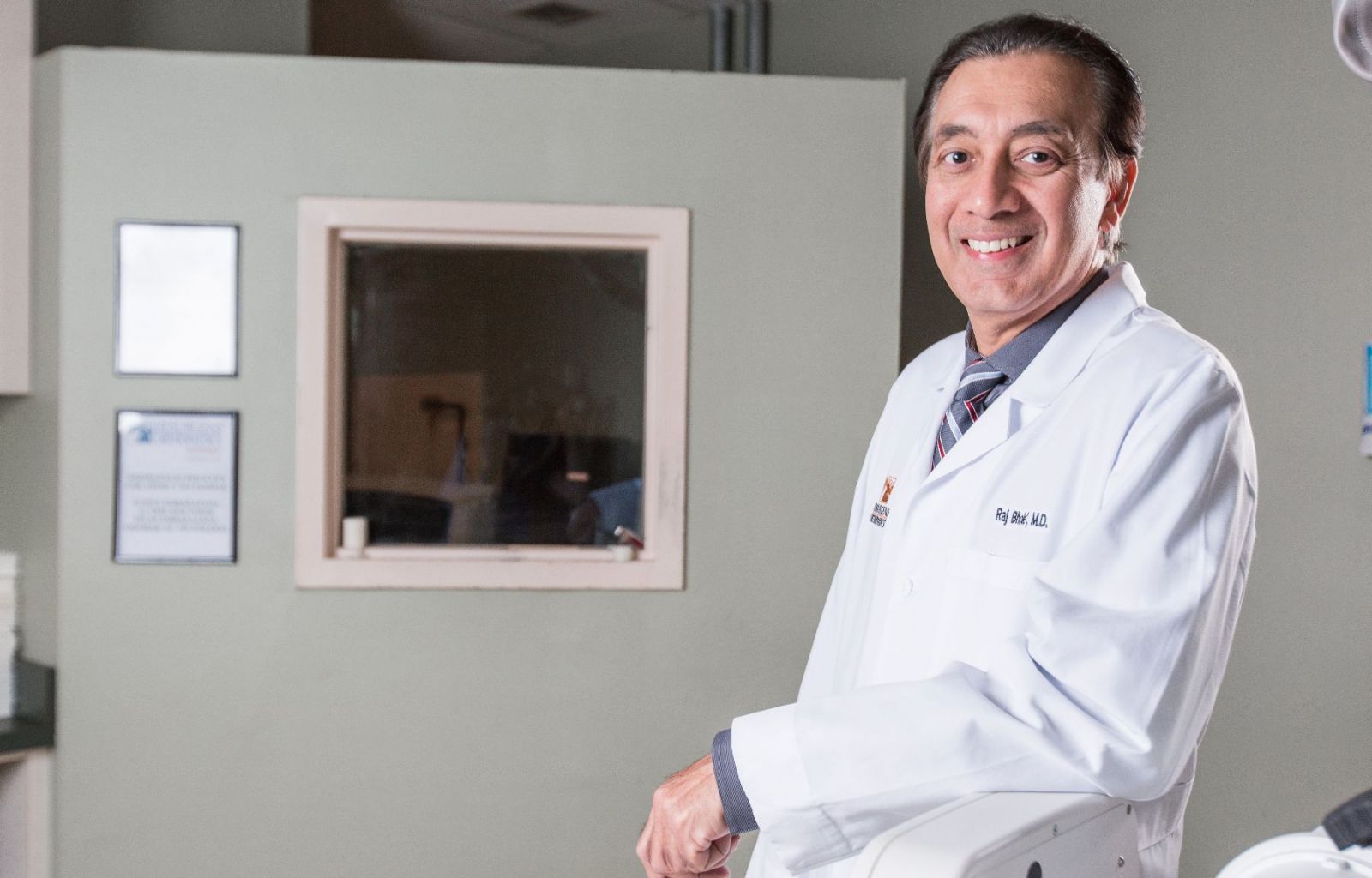 Residency
Orlando Regional Medical Center (University of South Florida); Orlando, Florida
Medical Degree
Institute of Medical Sciences, Osmania Medical College, India
Associations
American Academy of Orthopaedic Surgeons
American Foot and Ankle Society
American College of Surgeons
Southern Medical Association
Medical Association of Georgia
Southern Orthopaedic Society
Cobb County Medical Society
Georgia Orthopaedic Society
Hospital Affiliations
Wellstar Cobb Hospital
Wellstar Douglas Hospital
Northside Hospital
Major Accomplishments
State of Florida Best Orthopaedic Award; 2 years in succession
Resurgens Orthopaedics
Varied
I am a previous patient of Dr. Bhole. I had a condition called tarsal coalition, resulting in ankle instability and constant pain, often agitated by walking. Not only did Dr. Bhole explain the condition in a way I understood, he demonstrated total control of the situation. He performed surgery on both ankles, and I had no complications and received exemplary post-operative care from Dr. Bhole and his team. Now, I am living pain-free and I have my life back. I recommend Dr. Bhole to anyone.
- Claire F
Resurgens Orthopaedics
Varied
Dr. Bhole was amazing, he explained every aspect of my surgeries (bone spur removal, Achilles's tendon repair & plantar fasciitis release) even drawing out pictures to describe the issues & solutions when I didn't understand! I went to Dr. Bhole after other doctors wanted to keep doing Cortisone injections, instead of getting to the bottom of the issue. Carmon, Dr. Bhole's nurse, is also amazing! Every time I left a message she was right on it and calling me back.
- Lara C
Schedule an Appointment Now