The 2020-2021 school year is beginning and for many parents it is proving to be a very challenging time. "Will the kids be in school or will they be learning virtually for part or all of this year?" remains an anxiety-inducing unanswered question for many parents. As with everything during this pandemic, flexibility and safety have become the mainstays in our communities and homes. Here are some tips for parents to help provide a home school area if your child is learning virtually.
Set-up a dedicated school area
Due to the pandemic, many homes now have parents teleworking and one or more children learning virtually in the home. With many children spending more time on their various electronic devices attempting to get all of their schoolwork completed, a dedicated school area in your home can help meet your children's learning needs. Additionally, creating a dedicated space with minimal distractions will help your children concentrate on their studies so they can be more productive in their virtual classes.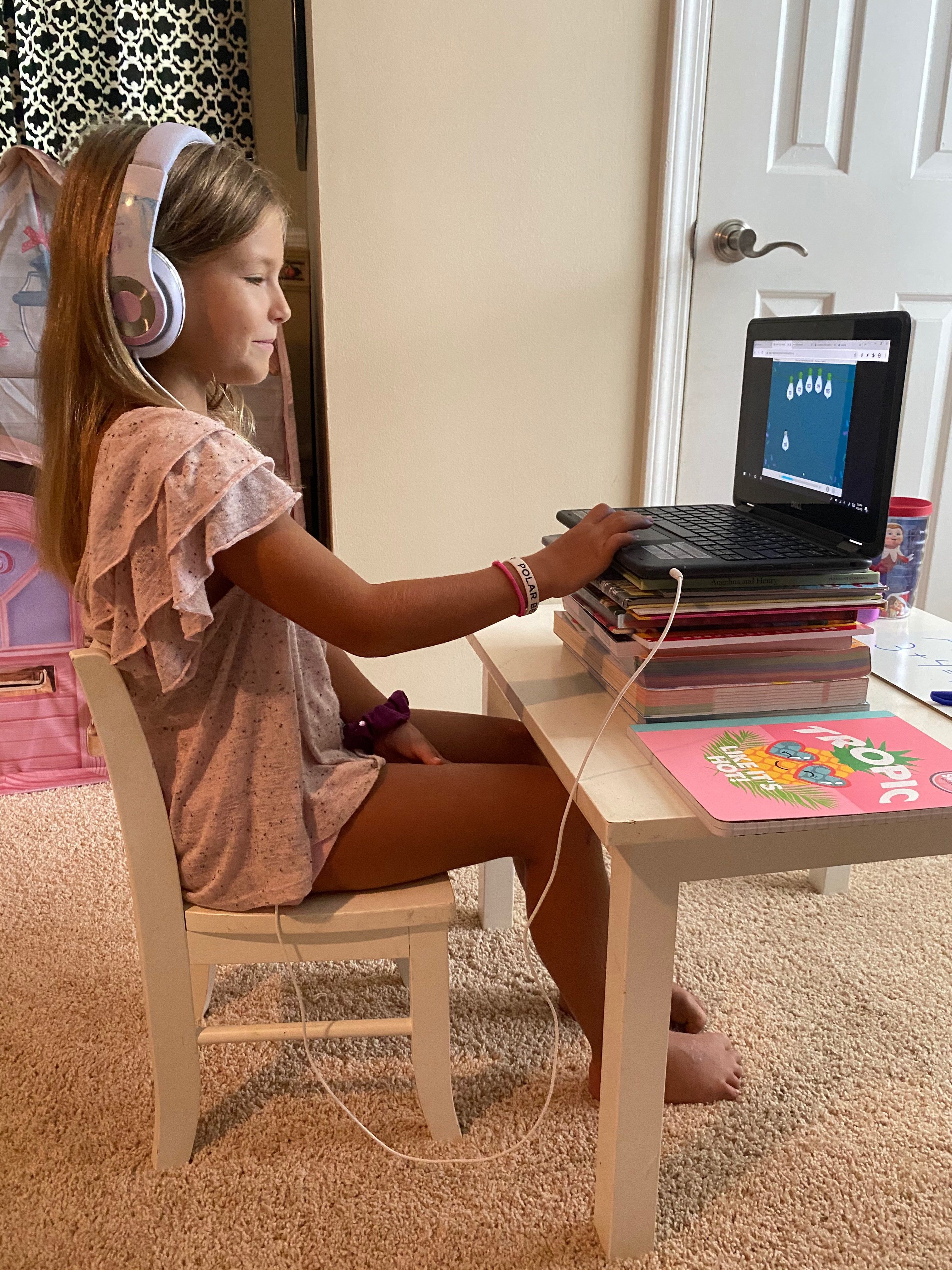 What is the right work surface?
Workspace may be tight in some homes and the space for your child does not have to be fancy. If you have more than one child learning virtually and a parent or two telecommuting, we understand things may need to get creative, like using a card table for one, the kitchen table or island for a second, etc. Try to find a hard surface with a chair versus using your living room sofa.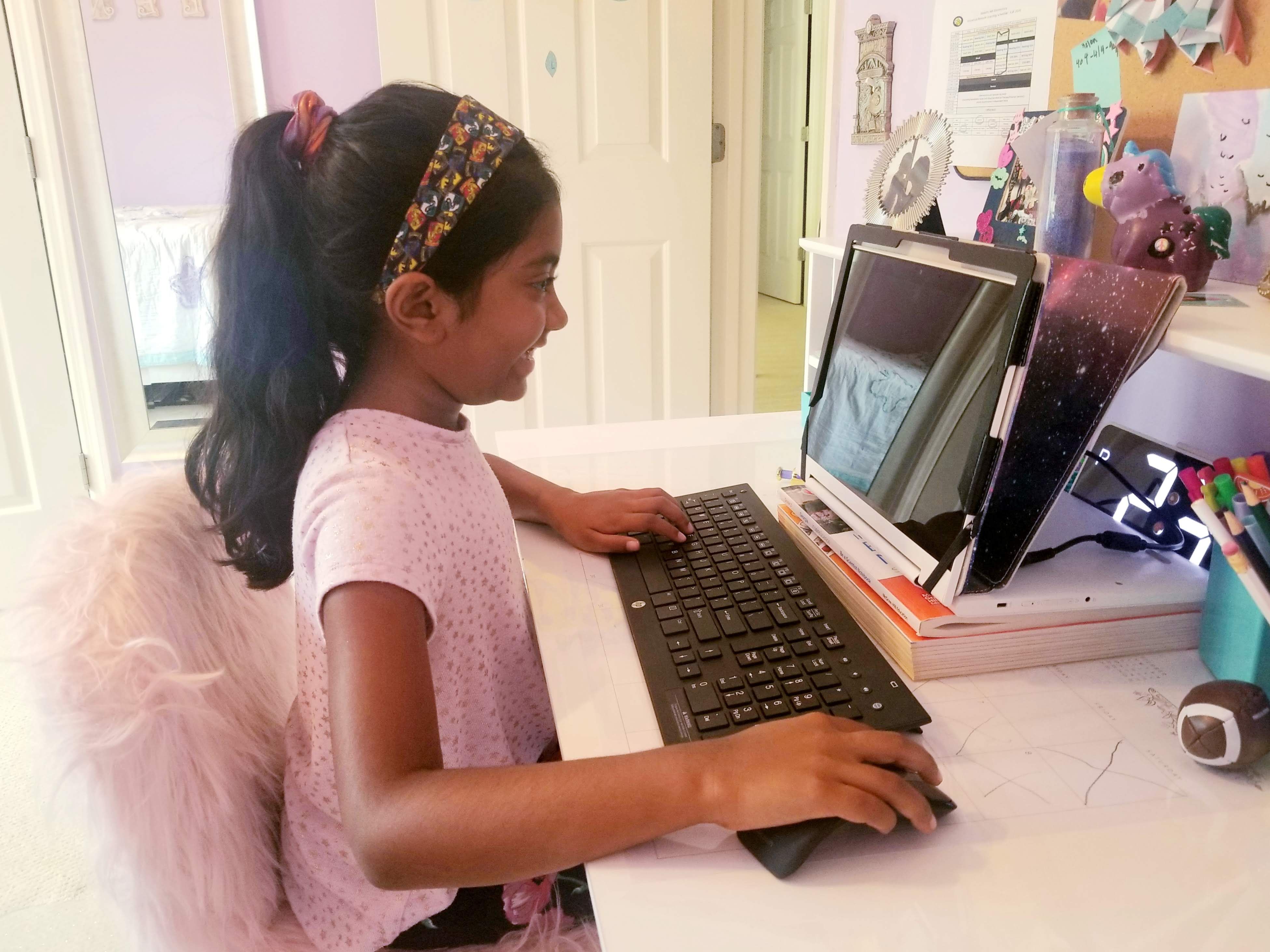 Chairs
Finding a chair that is comfortable for your child and promotes sitting up and good posture will encourage learning while decreasing pain and discomfort from slouching during their virtual schooling. Utilizing the 90 degree angle rule when looking for a chair for your child to use with the table or desk is a good rule of thumb: hips and knees bent at 90 degree angles to allow feet to be firmly planted on the floor. You may need a cushion behind their back or a book or box under the feet to promote good sitting posture at unique table or chair heights.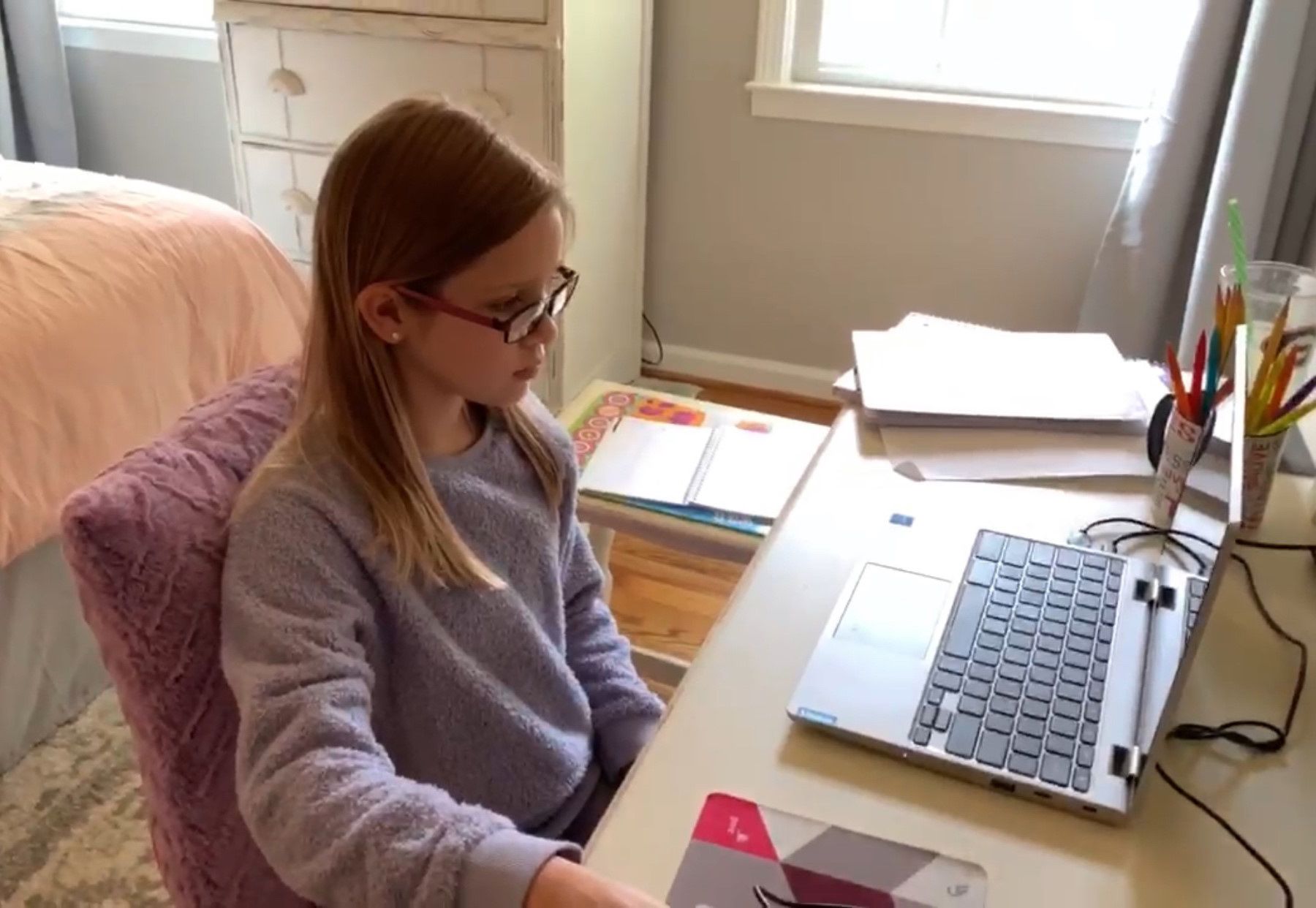 Proper Height for Laptops and Tablets
To prevent neck strain it is important that the screen is at eye level on your child's workspace and close enough so your child does not have to lean forward or squint to see the screen. For a laptop, you may plug into an external monitor to assist with achieving the proper height. Otherwise, you may prop the laptop on books or a laptop riser. If you go this route, you should utilize an external keyboard and mouse. In addition, if you are using a tablet, prop it up so it is at eye level for your child and use an external keyboard and mouse.
Keyboard and Mouse
Kids have smaller hands and require a keyboard and mouse that are age and size appropriate. Place the keyboard directly in front of your child and it should sit at or below their elbow height, while the mouse should be at the same level as the keyboard. Both the keyboard and mouse should be within easy reach for your child to use. If you see them stretching to type or use the mouse, move your child closer to them.
Headphones
Many times children will use headphones to participate in their virtual classes. For younger children, headphones are preferred over ear buds. Check with your pediatrician on safe volume levels according to your child's age to prevent hearing loss.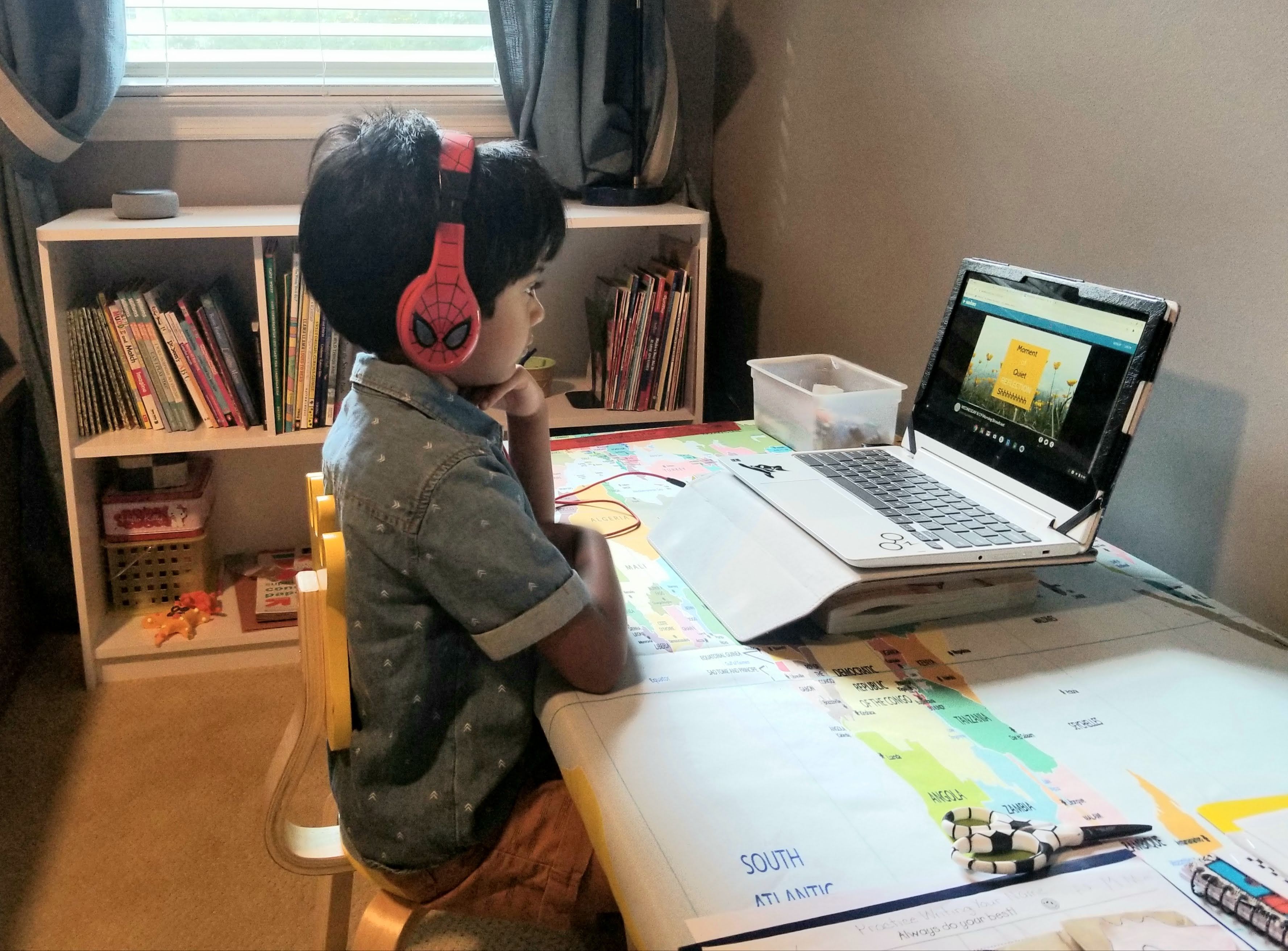 Movement
Movement is key for children of all ages and even more important during virtual learning. Encourage your child to take breaks from learning, move away from the computer and find a short activity that promotes movement. The helps their brain and body recharge and get ready for more learning. In addition, encourage stretching exercises to prevent pain from sitting too long and using the computer and keyboard for extended periods of time.
We hope these tips have helped give you some ideas if you are virtual schooling part or all of this school year.