Five Physical Therapy Exercises to Try at Home
by Brad Dale, P.T., OCS, Cert. MDT, Cert. DN
Everyone has done it; we've all rolled our ankle when jogging or sprained a wrist while cleaning out the garage. Perhaps you have even strained your back while lifting a heavy box in the shed, or injured your knee while just short of the summit of a local mountain climb.
While the best thing to do following a significant injury is seek a medical professional and get direction on the need for physical therapy services, perhaps your injury might not be severe enough for long term care. However, this doesn't mean that sprained wrist doesn't hurt.
Not to worry. There are some exercises that can be conducted from the comfort of your home to provide some relief to those injuries. Resurgens Orthopaedics knows that independence is in our DNA as human beings, and we're here to help - here are five physical therapy exercises that can be done from the living room.
For Your Back

Setup
Begin lying on your stomach, with your hands by your shoulders resting flat on the ground.
Movement

Push against the floor with your hands, bending your back upward.
Tip

Make sure to keep your hips in contact with the floor and maintain a gentle chin tuck throughout the exercise.
For Your Shoulders


Setup
Begin in a standing upright position in the center of a doorway.
Movement

With your elbows bent, place your forearms on the sides of the doorway at roughly a 60 degree
angle from your sides, then take a small step forward until you feel a stretch in the front of your
shoulders. Hold this position.
Tip

Make sure to maintain a gentle stretch and do not shrug your shoulders during the exercise.
For Your Wrists

Setup

Begin sitting upright in a chair.
Movement
Lift your arm straight in front of you with your palm facing down, then gently press on the back of your hand down and toward your arm. Hold this position. You should feel a stretch on the top of your forearm.
Tip
Make sure not to apply too much pressure during the exercise, this should be a gentle stretch.
For Your Knees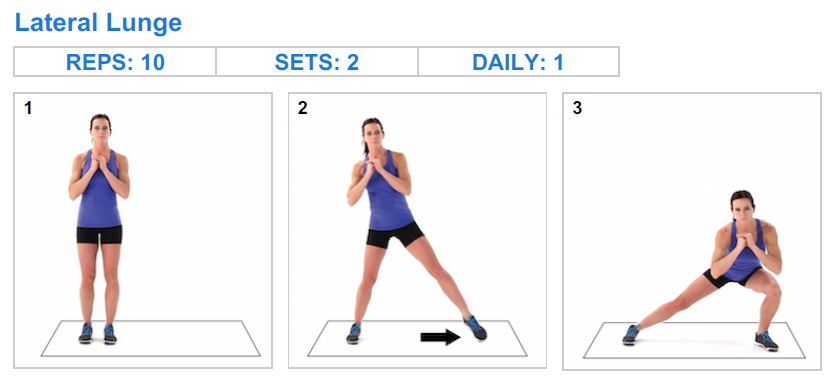 Setup
Begin in a standing upright position with your feet shoulder width apart and arms resting at your
side.
Movement
Step to the side with one leg, lowering your body into a lunge position, then carefully return to the starting position.
Tip
Make sure not to let your knees collapse inward during the exercise.
For Your Ankles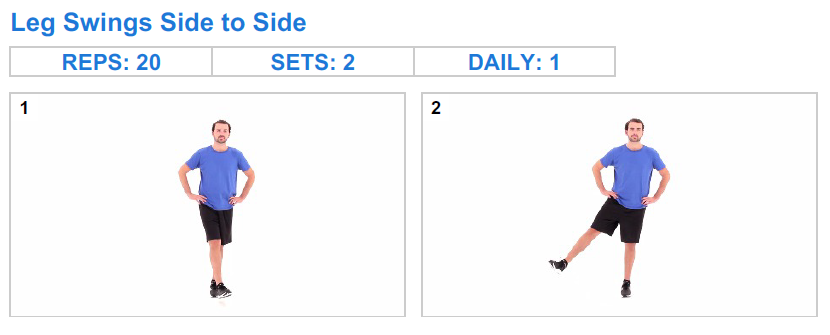 Setup
Begin in a standing upright position.
Movement

Swing one leg across your body in front of you and out to the side.
Tip

Make sure to keep your movements controlled and maintain your balance during the exercise.
If you are having trouble doing these exercises on your own, or are still at a standstill in your recovery process, Resurgens Orthopaedics is available in more than 20 offices throughout metro-Atlanta. Our physical therapists can get you back on track to what moves you.