Dr. Ansari Voted Top Provider in Readers Poll
Dr. Irfan Ansari was named the top orthopaedic surgeon in Forsyth County, GA in a poll recently conducted by the Forsyth News. The annual awards recognize the area's best professionals and businesses as determined by community residents. More than 400,000 votes were cast in the 2020 poll. Dr. Ansari practices in Resurgens Orthopaedics' Cumming, GA office and specializes in knee and shoulder surgery, arthroscopic knee and shoulder reconstruction, sports medicine, arthroscopy and PRP injections.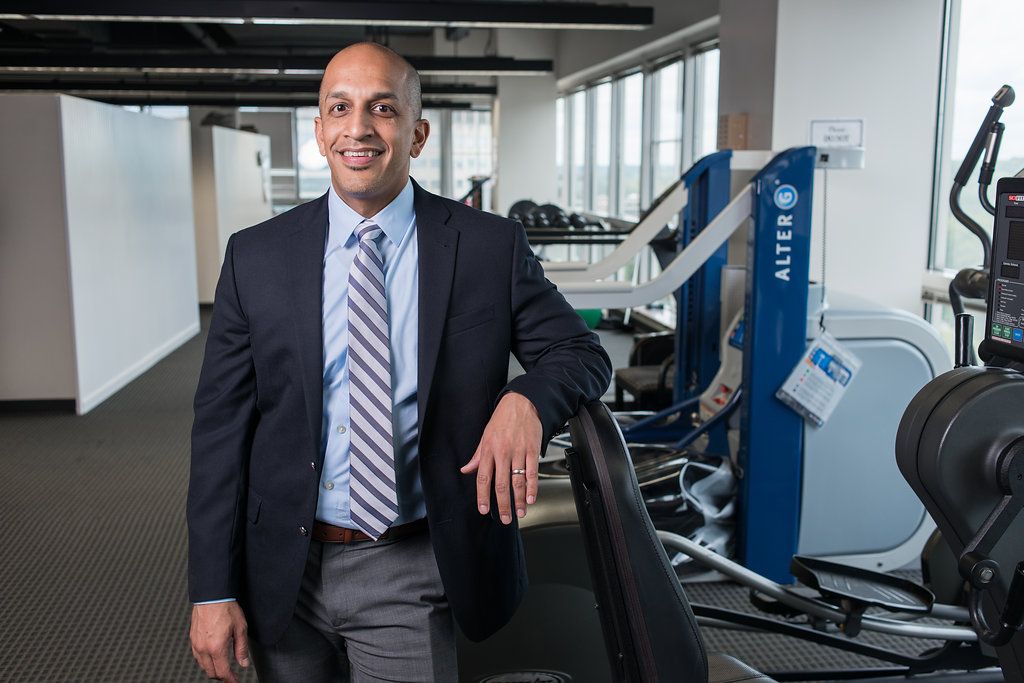 Resurgens Orthopaedics' North Region had a strong showing in the poll, with more than 50% of the nominees. Dr. Yvonne Satterwhite (Johns Creek), Dr. Robert Yarbrough (Cumming) and Dr. Matthew Levine (Cumming and Roswell) were also nominated for the Best of Forsyth honor as was Resurgens Orthopaedics itself.
"It is an honor to be named the top orthopaedic surgeon in Forsyth county by members of the community I live and work in" said Dr. Ansari. "It is my goal to always provide the very best care to the patients who trust me and Resurgens Orthopaedics with their orthopaedic needs and to restore function, eliminate pain and improve performance no matter the injury or condition."
Dr. Ansari received his medical degree from the University of Cincinnati College of Medicine and completed his residency at Emory University in Atlanta, GA. He completed a Sports/Arthroscopy Fellowship at Wellington Orthopaedic at the University of Cincinnati and The Bone and Joint Institute at The Christ Hospital in Cincinnati, OH.
Dr. Ansari is Board Certified by the American Board of Orthopaedic Surgeons and is an American Academy of Orthopaedic Surgeons Fellow. He is affiliated with Northside Hospital Forsyth, Emory Johns Creek Hospital and North Fulton Hospital.
Dr. Ansari's extensive experience in sports medicine includes working as Associate Team Physician to the Cincinnati Bengals, the University of Cincinnati, ATP Tennis and NCAA Wresting. He has been a team physician for multiple high schools in Forsyth county and North Fulton since 2003.
About Resurgens Orthopaedics
Resurgens Orthopaedics, one of the nation's largest orthopaedic practices, has 24 offices throughout metro Atlanta, serving the residents of Georgia, the Southeast and beyond.Resurgens Orthopaedics provides comprehensive operative and non-operative musculoskeletal care in a single location, from injury diagnosis and treatment to rehabilitation and imaging services. With more than 100 physicians, Resurgens Orthopaedics provides specialized expertise and broad experience in the areas of sports medicine, joint replacement, neck and back surgery, foot and ankle surgery, shoulder and elbow surgery, non-operative spine care, hand surgery, arthroscopic surgery, epidural steroid injection, general orthopaedics and trauma care.
###
Contact:
Jennifer Greene
Illuminate-Communications
Jennifer.greene205@gmail.com
770-361-2014
For a high res photograph, please click here