Dr. Erroll Bailey, an orthopaedic surgeon at Atlanta-based Resurgens Orthopaedics, has been selected to receive the 2020 Hugh McLeod, III M.D. Award of Excellence from the Arthritis Foundation. The prestigious honor is presented by the Arthritis Foundation Southeast Region to a physician practicing in the state of Georgia who best exemplifies the life and legacy of Dr. McLeod, III and demonstrates a passion for medicine, selflessness in caring for others and a personal struggle with arthritis. The Award will be presented to Dr. Bailey at the Arthritis Foundation's Night of Giving virtual event on Oct. 17. Subtitled Superheroes Wear Masks, Night of Giving will honor arthritis warriors and healthcare workers and will take the place of the annual Crystal Ball this year.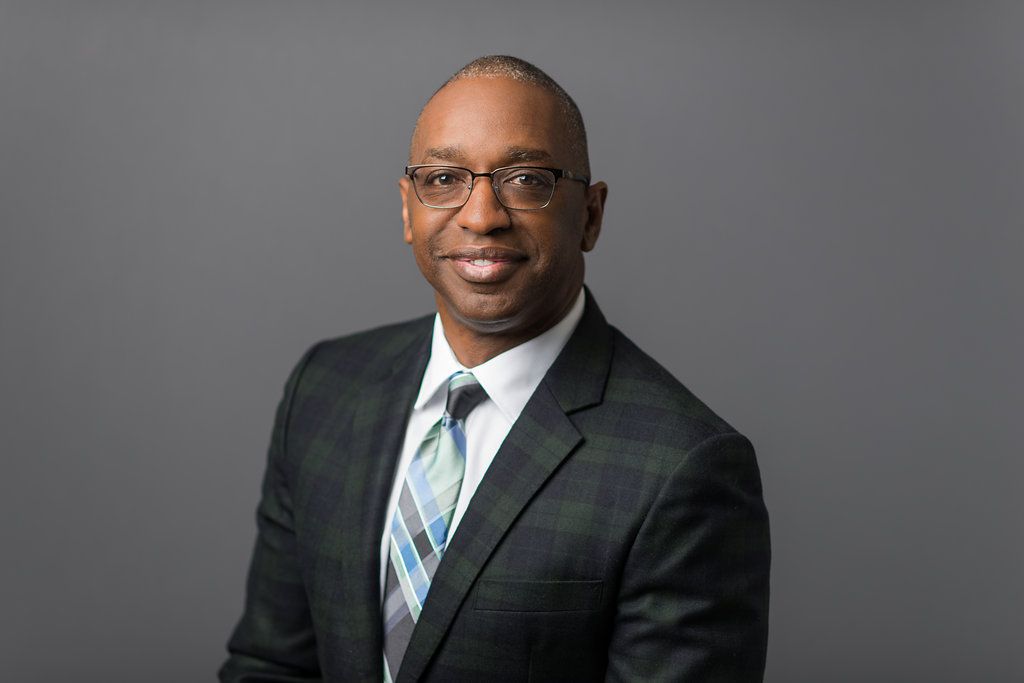 "The Arthritis Foundation is pleased to salute and honor Dr. Bailey for his amazing job helping arthritis patients live a more pain free life. This award was established in honor of Dr. Hugh C. Mcleod in 2012 for his passion for medicine and his selflessness when caring for others. Therefore, we don't see anyone better suited than Dr. Bailey who clearly exemplifies all of those attributes and so much more. We are thrilled to recognize Dr. Bailey for his dedication to the Arthritis Foundation and to the millions of people living with Arthritis that he has and continues to make an impact on daily."
"I am honored to be chosen as this year's recipient of the Hugh McLeod, III M.D. Award of Excellence from the Arthritis Foundation" said Dr. Bailey."The Arthritis Foundation is an organization that does important work helping millions of people live better, healthier lives and their commitment to research and education is one that I share both as a doctor and as someone who lives with arthritis."
"I have had the real privilege of calling Dr. Erroll Bailey a colleague but even more so a friend for more than 20 years" said Dr. Jon E. Minter, co-chair of the Crystal Ball Night of Giving. "When I think of Orthopaedics and in particular the sub-specialty of foot and ankle surgery, I think of my friend Erroll. In our region, he represents the highest standards of care that can be delivered to arthritis sufferers. His dedication and excellence in helping arthritis patients and his commitment to the Arthritis Foundation's mission make him a very deserving recipient of the 2020 Hugh McLeod, III M.D. Award of Excellence."
This is the ninth year the Hugh McLeod, III M.D. Award of Excellence has been awarded.It was established by the Arthritis Foundation in 2012.
Dr. Erroll Bailey is a Board-certified orthopaedic surgeon and specializes in adult reconstruction of the foot and ankle, sports medicine, total ankle replacement, ballet dancer injuries, minimally invasive surgery and general orthopaedics.He practices in Resurgens Orthopaedics' Midtown and St. Joseph's locations.
He received his medical degree from Harvard Medical School and completed his residency at the Harvard Combined Residency Program, followed by a foot and ankle Fellowship at the Hospital for Special Surgery - St. Luke's, in New York.
Dr. Bailey is associated with the American Foot & Ankle Society and the Atlanta Orthopaedic Society. He is affiliated with St. Joseph's Hospital and Emory Crawford Long Hospital.
Dr. Bailey has been named a Top Doctor in Orthopaedic Surgery by Atlanta magazine for ten years in a row and is frequently honored as a Top Regional Doctor by Castle Connelly.He is a frequent local and international lecturer and has been featured as an expert in the orthopaedic field on CNN, ABC and CBS as well as in numerous print publications including the International Foot & Ankle Journal, the Atlanta Journal-Constitution and Ladies Home Journal. Dr. Bailey devotes much of his time speaking at schools, churches and community organizations on personal growth, empowerment and the importance of spirituality.
For more information on The Arthritis Foundation's Night of Giving, click here.
For a high res photo, please click here
###
Contact:
Jennifer Greene
Illuminate-Communications
Jennifer.greene205@gmail.com
770-361-2014