Thanks for printing! Don't forget to come back to Resurgens Orthopaedics for fresh articles!
Resurgens Orthopaedics in Austell has 12 physicians specializing in all orthopaedic conditions including the spine, hip, knee, hand, wrist, elbow and shoulder. The Austell Rehabilitation Center provides patients access to both Certified Hand Therapists and Dry Needling specialists. Manager: Eric Barnwell Manager's Phone Number: 678-309-8145
Address
2041 Mesa Valley Way
Suite 100
Austell, GA 30106
Contact Info
Phone: 770-944-1100
Fax: 770-944-6469
Hours
Mon-Fri: 8:00am - 5:00pm

Additional Centers
Additional Centers
Address
Contact Info
Hours
Rehabilitation Center
2041 Mesa Valley Way
Suite 100
Austell, GA 30106
Phone: 678-309-8159
Fax: 678-309-8158
Mon: 7:30am - 6:00pm
Tues: 7:00am - 6:00pm
Weds: 7:30am - 6:00pm
Thurs: 7:30am - 7:00pm
Fri: 7:00am - 5:00pm

MRI Imaging Center
2041 Mesa Valley Way
Suite 100
Austell, GA 30106
Phone: 678-309-8159

Mon-Fri: 8:00am - 6:00pm
Saturday Hours Vary

Awards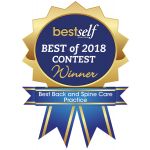 2018 Best of Back and Spine Care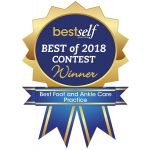 2018 Best of Foot and Ankle Care Practice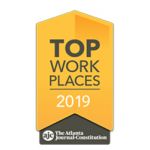 Resurgens is an AJC TOP WORK PLACE! Resurgens Orthopaedics is one of only a few companies to be recognized as a top workplace every year since the award has been offered.
Resurgens Orthopaedics
Varied
Wonderful staff and service. I was scared but they helped me to understand the entire process and prepared me for the road ahead in a way that I could understand and prepare for myself.
- Anomymous
Resurgens Orthopaedics
Varied
Been going to Resurgens for several years. Neck issues, knee issues, and back problems. Yep I'm a mess. But all the folks at Resurgens have always been accommodating and caring while assisting me in alleviating my issues. I can personally vouch for Dr. Achecar, Dr. Daftari and Dr. Dows-Martinez. And their rehab team is just as awesome to get everything working again. Dr. Achecar is a magician, 3 weeks ago he replaced my knee and I was up walking around without any aid 2 days later, slowly, but it was walking. He strides to do as little damage as possible while getting the new knee in. He is also good person with his patients comfort in mind. He will be doing my other knee when the time comes. Dr. Daftari pretty much the same way. I hadn't worked with him long prior to some fusing in my neck but treated me like one of the family. Highly recommend Resurgens Douglasville, Austell, and Vinings.
- Keith B.
Resurgens Orthopaedics
Varied
Excellent surgeon with a comfortable bedside manner. The entire office was easy to deal with and always eager to make sure that my mom was well cared for. Everyone went the extra mile to fully explain every detail of the procedure and answer any questions or concerns that we had. Scheduling or changing appointments was an easy process as well.
- Connie C.