Are you ready for the 2020 Winter X Games? Watching your favorite extreme sports athletes hit the slopes for snowboarding, skiing, and snowmobiling is truly thrilling, and while most Atlanta, Georgia area residents aren't big fans of the cold weather, the games may inspire some to take an extreme adventure of their own. Of course, snow and ice can be hard to come by around here, even in the winter. If you're looking for some fun winter sports activities to participate in, here are a few ideas for you from the staff at Resurgens Orthopaedics:
Snow Tubing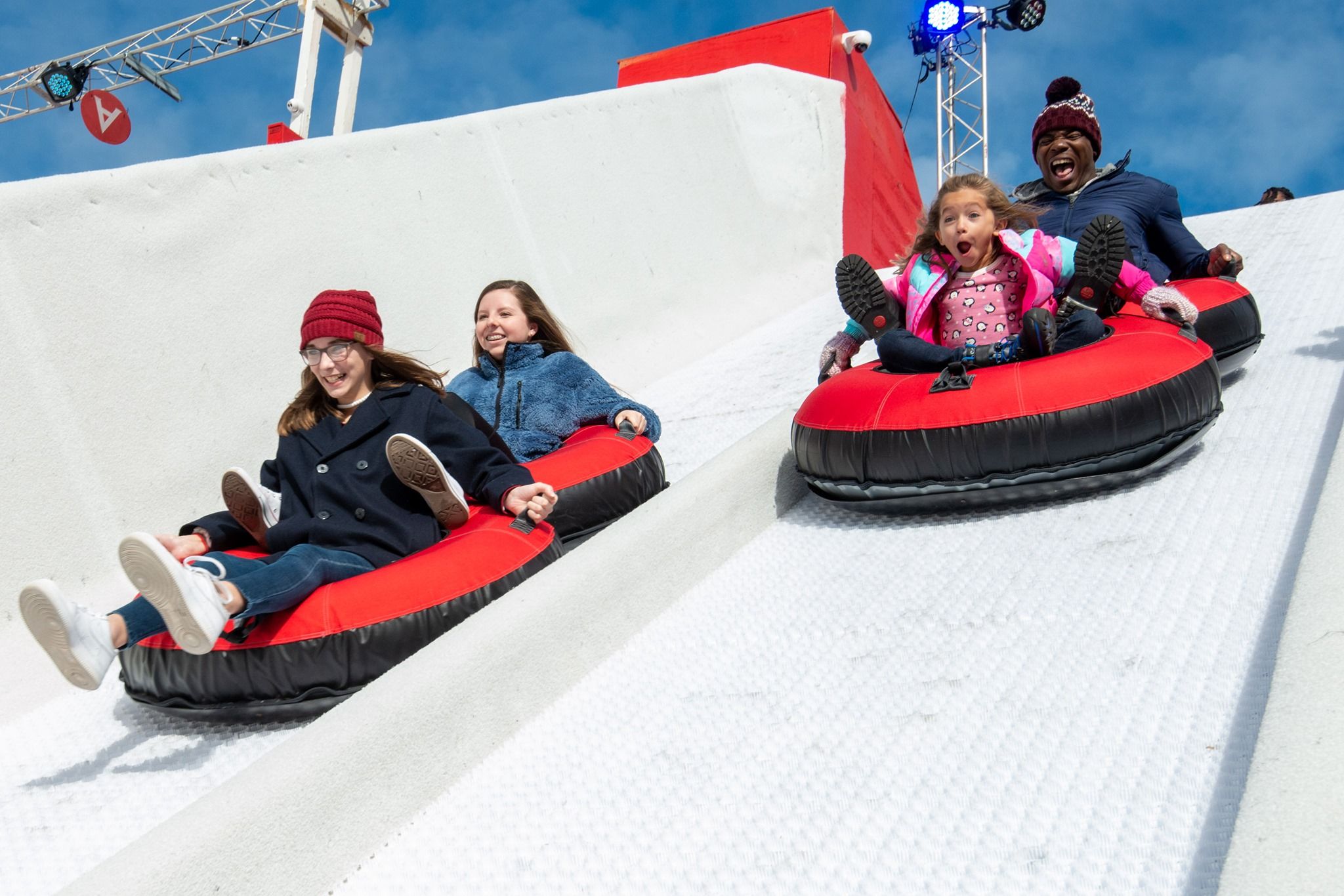 For Georgia residents who want to enjoy the snow without leaving the state, snow tubing is the perfect downhill activity for those who don't have much experience skiing or snowboarding. Every year from November to February, Stone Mountain becomes Snow Mountain, a 400-foot snow tubing park that's sure to scratch your itch for winter sports fun. With no experience required and runs for people of all ages, Snow Mountain makes a great destination for you and your family this winter, just be sure to follow all safety recommendations when you're in the park so you don't end up in our facilities with an injury.
Ice Skating
Hockey and ice skating are actually pretty popular among Atlanta-area residents, so there are plenty of places to go ice skating right nearby. While Centennial Park's skating rink closes every year in late January, you'll find permanent ice rinks all over, including Alpharetta, Marietta, Duluth, and Kennesaw. If you plan on doing some ice skating this winter, be sure you purchase or rent ice skates that fit well, and that offer good ankle support. Ankle injuries are common in both figure skaters and hockey players, especially if they don't have much experience, so always take precautions and be alert any time you're on the ice.
Snowboarding, Skiing, and More!
Nothing beats the feeling of skiing or snowboarding through fresh snow; unfortunately, if you want to hit the slopes for real, you'll have to travel outside Georgia. Luckily, the Blue Ridge Mountains are just a short drive away, and they offer ample opportunities for skiing, snowboarding, snowmobiling, and more! For the best winter sports destinations in our area, you'll want to check out Ober Gatlinburg in Tennessee, or one of several slopes located in North Carolina including Wolf Ridge, Cataloochee Ski Area, and Sugar Mountain. No matter what your winter sports skill level, we recommend wearing a helmet and other safety gear to protect you from injuries. Always stay inside the designated boundaries and don't take on ski runs you're not ready for. If you're a beginner, it's a good idea to avoid those double black diamond runs and stick to the bunny slope until you get more experienced.
Participating in winter sports can be a fun way to get some good exercise outdoors. Just be sure to do your research before you head out and do everything you can to prevent injuries. And if you can't travel to Aspen to see the Winter X Games in person, keep an eye out for the games on TV beginning Thursday, January 23rd!