The holidays are a hectic time of year for everyone, but this year presents even more challenges than the typical holiday hustle and bustle for delivery people.
Many people throughout the year have opted to purchase everyday essentials and groceries online due to COVID-19. Now online sales for holiday gifts have surged as well, creating a historic record of package volume. This combination has put an unprecedented strain on delivery people.
The holidays are a perfect time to express your gratitude for their hard work, long hours and dedication not only during this season, but throughout this extremely challenging year.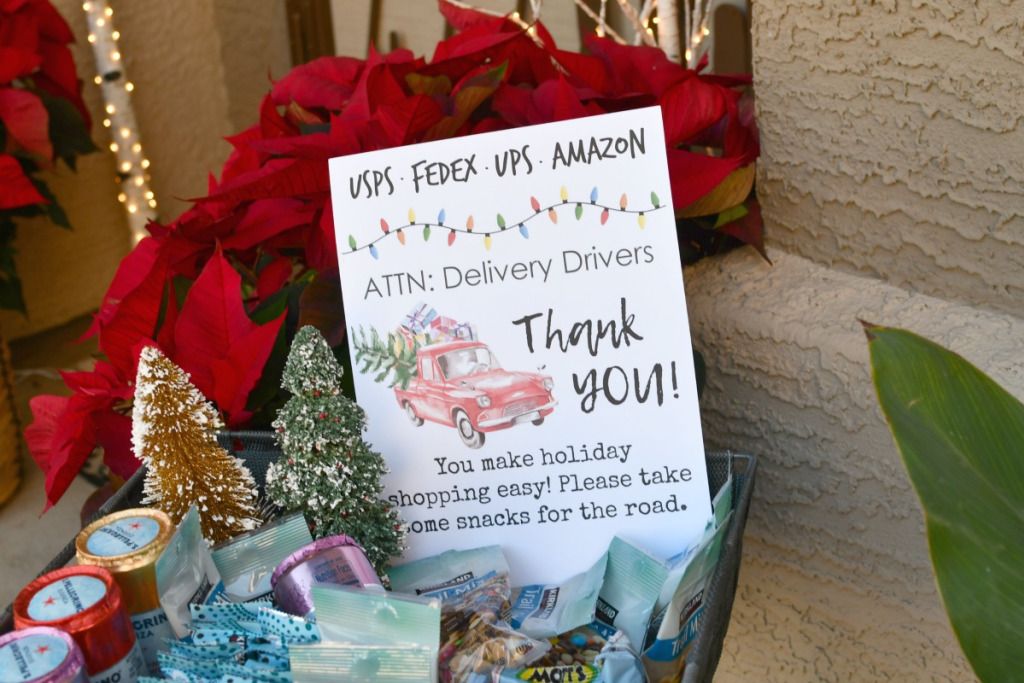 Here are a few ideas to express thanks:
Create "thank you" baskets to leave on your porch. Place a "thank you" sign on or near the basket directing drivers to take items as they please. Baskets could include:
Bottled water, individually packaged snacks and treats
Masks, gloves, travel hand sanitizer
Have kiddos? Get them involved! Ask your children to draw artwork for delivery people. These can be displayed on your porch or in a window near the delivery location. It will help warm the hearts of drivers and mail carriers while your kids will love being involved! It can also be a great opportunity for kids to learn more about gratitude.
Write a heartfelt letter of thanks and place in a spot visible to all delivery people
Consider providing a small gift for your mail carrier as a thank you for their commitment throughout the year. Please note: government ethical standards prohibit postal carriers from accepting gifts of cash or gift cards. However, they can receive gift items with a value up to $20 for a special occasion such as a holiday.
With 24 locations across the metro area, we see our fair share of delivery people every day, too! Please keep delivery people in mind during this challenging year and season. We hope these tips inspire you to spread some holiday cheer!