In 2015 the United Nations established September 5th as the International Day of Charity to commemorate the anniversary of Mother Teresa's passing and encourage people from all over the world to do something to help out the less fortunate in their communities. Mother Teresa dedicated her life to helping people in third-world countries who were suffering from poverty, war, and horrible diseases; now the UN hopes you will take this International Day of Charity as an opportunity to donate to your favorite charity or give your time and energy to do the important work of giving back to your community.

The Resurgens Charitable Foundation

Resurgens Orthopaedics has found our own way to do good for the people of the Atlanta area. We established the Resurgens Charitable Foundation in 2001 to build specially designed "all abilities" playgrounds for metro Atlanta children.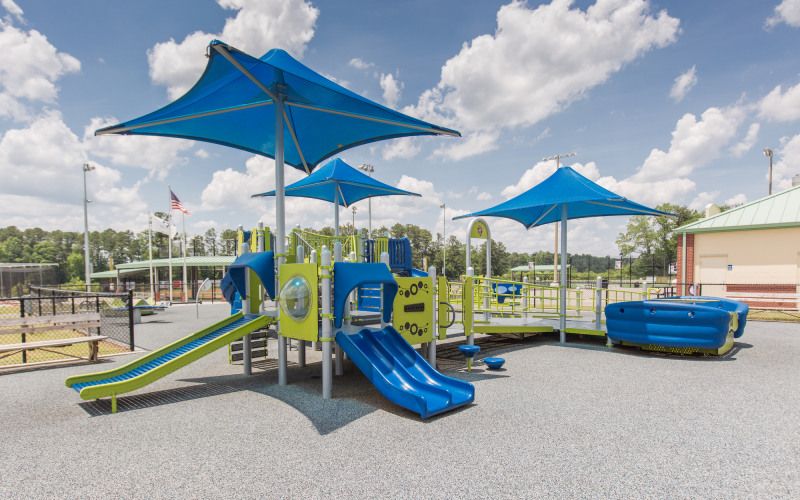 We believe that playing outdoors is a crucial part of childhood development. Not only does it help keep kids healthy through active play, it also helps them work on their social skills by interacting with other children. Unfortunately, not all playground facilities are accessible to people with disabilities, and we felt it was time to change that.
Since establishing the Resurgens Charitable Foundation, we made a commitment to build at least one all-abilities playground every year, a promise that we have kept. Through the kindness and generosity of our community, we've been able to raise thousands of dollars that we've put to good use by building 23 all-abilities playgrounds and by supporting organizations that help children and adults with disabilities participate in sports. If you're interested in finding out more about the Resurgens Charitable Foundation, visit resurgensfoundation.com. There, you'll find a link where you can follow to make monetary donations and contact info you can use to find other ways to help out. This International Day of Charity, we hope you'll make a commitment to giving back. Whether you donate to the Resurgens Charitable Foundation or any other charitable organization, know that your efforts are appreciated, especially by those who need your help the most.