Thanks for printing! Don't forget to come back to Resurgens Orthopaedics for fresh articles!
Resurgens Orthopaedics in Kennesaw has 6 physicians specializing in all orthopaedic conditions including the spine, hip, knee, hand, wrist, elbow and shoulder. The Kennesaw Rehabilitation Center provides patients access to Certified Hand Therapists. Manager: Whitney Hinds Manager's Phone Number: 678-594-6122
Address
270 Chastain Road
Kennesaw, GA 30144
Contact Info
Phone: 770-421-8005
Fax: 770-424-5662
Hours
Mon - Fri: 8:00am - 5:00pm

Additional Centers
Additional Centers
Address
Contact Info
Hours
Rehabilitation Center
270 Chastain Road

Kennesaw, GA 30144
Phone: 678-594-6080
Fax: 678-594-6081
Mon, Weds: 7:00am - 7:00pm
Tue, Thurs: 7:00am - 6:00pm
Fri: 7:00am - 4:30pm

MRI Imaging Center
270 Chastain Road Kennesaw
Suite 270
Kennesaw, GA 30144
Phone: 678-594-6080
Fax: 678-594-6081
Mon-Fri: 7am - 5pm
Sat: 8am - 3pm

Awards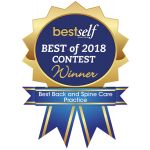 2018 Best of Back and Spine Care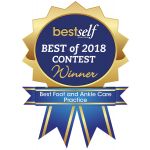 2018 Best of Foot and Ankle Care Practice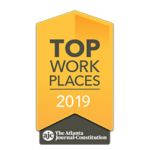 Resurgens is an AJC TOP WORK PLACE! Resurgens Orthopaedics is one of only a few companies to be recognized as a top workplace every year since the award has been offered.
Resurgens Orthopaedics
Varied
I cannot recommend Dr Michele T. Perez highly enough if you have back issues! First of all, the Kennesaw location for Resurgens is super convenient to get to. Lots of free parking, and a large office with multiple specialists. They have in-house X-ray facilities, so no going elsewhere if the doctor needs that kind of diagnostic. They are fast and efficient in seeing patients, billing, X-ray, and in every interaction I have had with them. Highly effective, and no waiting for my appointment! i have lower back orthopedic issues, which has changed over the 16 years I have had them. Dr. Perez is up to date on the latest treatments to manage pain and improve an injured back as much as possible.
- Brenda A.
Resurgens Orthopaedics
Varied
Very professional place. They actually treat you like a human, not a dollar sign. Very glad I made the choice to see Dr. Perez and then Kenin in Physical Therapy, very nice and easy to talk to.
- Chad R.