Are you ready for this weekend's Super Bowl? Whether you are pulling for the Kansas City Chiefs or the San Francisco 49'ers, there is usually some good food involved as you watch the big game! Here are some recipes from the physicians and staff at Resurgens Spine Center.
Easy Meatball Sliders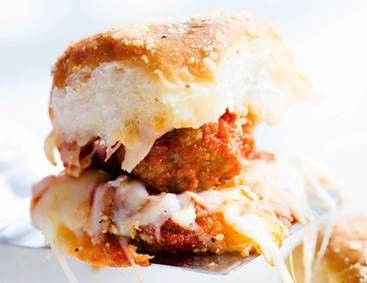 Ingredients:
1 dozen slider buns (I use Hawaiian Sweet Rolls)
1 dozen meatballs, cooked in your favorite marinara sauce
2 cups mozzarella cheese, shredded
Garlic Butter Topping:
4 Tablespoons butter, melted
½ Tablespoon minced or chopped garlic
4 Tablespoons Parmesan cheese, grated
Preheat oven to 350 degrees.
Melt butter in a small dish.
Add garlic and parmesan cheese.
Set aside.
Arrange bottoms of slider buns in a greased 13 x 9 baking dish. Place a small amount of marinara sauce on the bottom of the bun. Cut meatballs in half and place on the buns. Spread shredded mozzarella cheese on top of the meatballs. Place top of buns on each sandwich.
Brush garlic butter topping over each sandwich. Cover baking dish with foil and back for 10 minutes. Remove foil and bake for an additional 10 minutes or until top of buns are light brown.
Can serve with extra marina sauce or shredded cheese.
Makes 12 sliders.
Lemon Pepper Shrimp Appetizer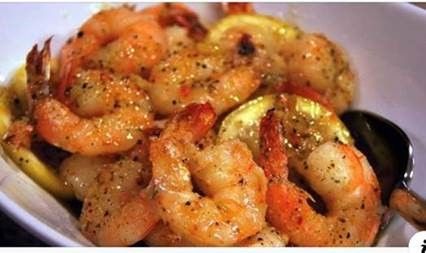 INGREDIENTS:
1 lb. extra large raw shrimp, cleaned, peeled and deveined
1 stick butter (1 stick), melted
1 ½ Tablespoons minced garlic
1 packet of Good Seasons Italian all natural seasoning
1 1/2 lemon, sliced into circles
1 tsp. black pepper, freshly ground
DIRECTIONS:
Preheat oven to 350 degrees.
In a small bowl, mix the melted butter with minced garlic, and pour into a 9×11 inch glass casserole dish, spreading it all over the bottom of the dish.
Arrange the lemon slices on top of butter, forming a single layer. Arrange the cleaned and deveined shrimp on top of the lemon slices. Sprinkle the Italian Seasoning over the shrimp and top with pepper
Bake uncovered in the preheated oven for 20 minutes.
Sausage Party Dip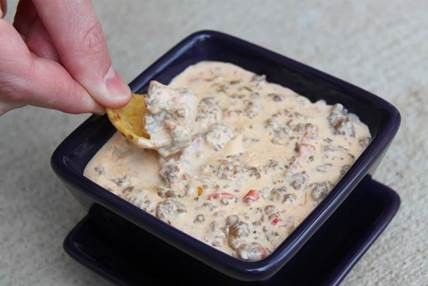 Ingredients:
2 - 1 pound rolls of mild sausage (I use Jimmy Dean or Tennessee Pride)
2 - 8 ounce packages of cream cheese
2 - 10 ounce cans of Rotel Original Diced Tomatoes and Green Chiles
2 cups shredded cheddar cheese
2 cups shredded Sargento 4 Cheese Mexican blend
Brown the sausage in a large pan. Drain. Add the Rotel and mix well. Cut up cream cheese into chunks, add to sausage/rotel mixture. Stir until the cream cheese is melted. Add cheddar cheese and Mexican blend. Stir until all the cheese is melted. Put into a crock pot. Serve with your favorite tortilla chips or fritos.
Buffalo Chicken Dip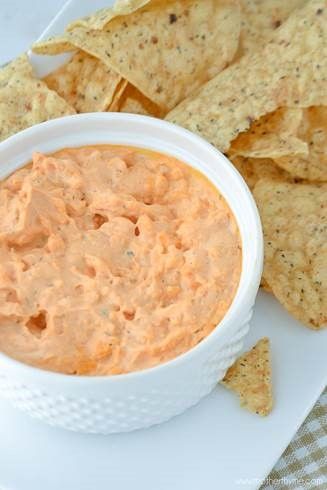 Ingredients:
8 ounces of cream cheese (light is ok)
1 cup ranch dressing (light is fine as well)
1 cup hot sauce (I prefer Crystal)
1 pound of chicken breasts
Mix cream cheese with ranch dressing and hot sauce. Set aside. Brown chicken breasts in a pan. Let rest for 5 minutes, and then shred. Mix into cream cheese mixture and serve! If you like your dip smoother, blend for 30-60 seconds.
Hot Corn Dip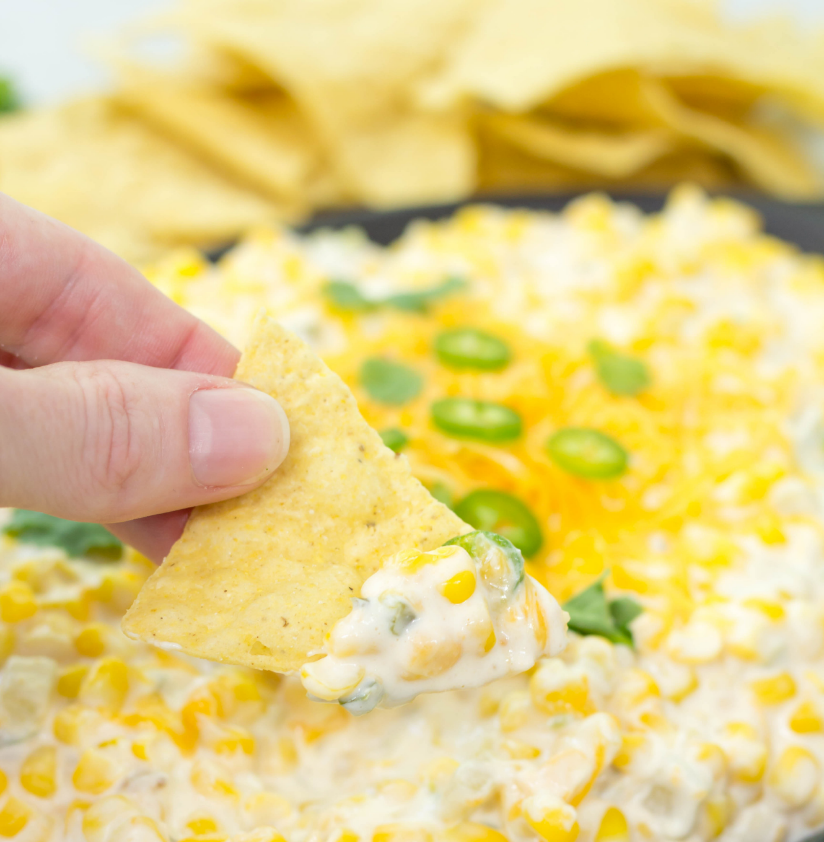 Ingredients:
8 ounces cream cheese, softened
2 cups finely shredded Monterey Jack cheese
1/2 cup sour cream
2 (15- ounce) cans corn, drained (I use the sweet yellow and white corn mix for added color)
1 (10- ounce) can Original Ro-Tel, drained
Mix all ingredients together. Place in a crockpot and cook on low for 1 ½ hours. Garnish with pickled jalapenos. Serve with your favorite chips.
Variations: Add cooked bacon or browned sausage to mix it up.