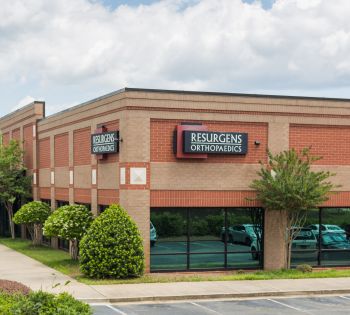 Schedule Online Available 24/7
Resurgens Orthopaedics in Lawrenceville has physicians specializing in all orthopaedic conditions including the spine, hip, knee, hand, wrist, foot, ankle, elbow and shoulder. The Lawrenceville Rehabilitation Center provides patients access to both Certified Hand Therapists and Dry Needling specialists. Resurgens Rehabilitation is open on the first and third Saturday of each month at this location.
Manager: Maggie Hula
Manager's Phone Number:
770-360-0408
Address
758 Old Norcross Road
Suite 100
Lawrenceville
,
GA
30046
Contact Info
Fax: 770-339-7544
Hours
Mon-Fri: 8:00am - 5:00pm

Additional Centers
Address
Contact Info
Hours
Rehabilitation Center
758 Old Norcross Road
Suite 175
Lawrenceville, GA 30046
Mon-Thurs: 7:00am - 6:00pm
Fri: 7:00am - 4:00pm

Imaging Center
758 Old Norcross Road
Suite 110
Lawrenceville, GA 30046
Mon-Fri: 7am- 7pm; Sat: 8am-4pm
Offering Open and Closed MRI scanners at this location

Schedule an Appointment Online Now.
Awards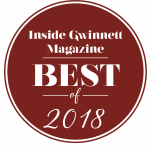 Inside Gwinnett readers and followers have voted and they say Resurgens Orthopaedics -Lawrenceville is the Best Orthopedics!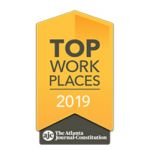 Resurgens is an AJC TOP WORK PLACE! Resurgens Orthopaedics is one of only a few companies to be recognized as a top workplace every year since the award has been offered.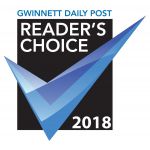 The Reader's Choice Awards from The Gwinnett Daily Post allows readers to pick their favorite places, business and attractions.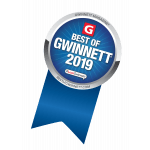 14 years in a row! Gwinnett Magazine has announced Resurgens Orthopaedics is a Best winner for Best PT Practice, Best Orthopedic Surgery Practice and Best Sports Medicine Practice.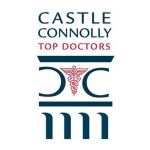 Fifteen physicians from Resurgens Orthopaedics, were recently honored with prestigious awards for medical performance both locally and nationally.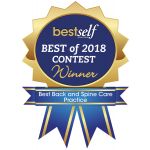 2018 Best of Back and Spine Care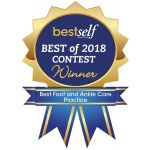 2018 Best of Foot and Ankle Care Practice
Resurgens Orthopaedics
Varied
My husband has used Resurgens for several surgeries and we have always been very pleased. Friendly, caring nurses and doctors. We never feel like they have overbooked surgeries where we feel rushed. He just had total knee replacement and the nurses and doctors were great!
- Susan B
Resurgens Orthopaedics
Varied
I have been under the care of the Resurgens Orthopaedics in Lawrenceville for about 8 years and I could not be more happy with the level of professional care I have received. Dr. Mary Albert - A total hip replacement, Dr. Raymond Hui - Rotator Cuff surgical repair, Dr. Edward Middlebrooks - Surgery for removal of failing cervical disc. I have been exceptionally pleased with each of the Resurgens physicians care for the above issues. For me the MOST important factor in evaluating a providers care is RESULTS!
- John S.
Resurgens Orthopaedics
Varied
Dr. Middlebrooks and his PA are the best and understand patient's dynamics and the care they need for their medical issues. The staff in the Lawrenceville office are the best. Everyone is so professional and treat you with respect and dignity. They listen to you and also have you contribute to the medical plan and they don't just throw their treatment plan at you without explaining everything to you. They also explains it to you on your level so that when you leave their office you have a great understanding of what is it that they are trying to accomplish and to assist you to get your health back on track. Every doctor need to take a page out of their book because they understand patient's dynamic and their health needs. I love these guys and will trust all my family and friends with them. Keep up the good work guys because you are the best in the bone, joints and muscle business.
- Zelpha K.