Thanks for printing! Don't forget to come back to Resurgens Orthopaedics for fresh articles!
Resurgens Orthopaedics in Lawrenceville has 8 physicians specializing in all orthopaedic conditions including the spine, hip, knee, hand, wrist, foot, ankle, elbow and shoulder. The Lawrenceville Rehabilitation Center provides patients access to both Certified Hand Therapists and Dry Needling specialists. Resurgens Rehabilitation is open on the first and third Saturday of each month at this location. Manager: Rachel Fletcher Manager's Phone Number: 678-985-7111
Address
758 Old Norcross Road
Suite 100
Lawrenceville, GA 30046
Contact Info
Phone: 770-962-4300
Fax: 770-339-7544
Hours
Mon-Fri: 8:00am - 5:00pm

Additional Centers
Additional Centers
Address
Contact Info
Hours
Rehabilitation Center
758 Old Norcross Road
Suite 175
Lawrenceville, GA 30046
Phone: 678-985-7190
Fax: 678-985-7158
Mon-Thurs: 7:00am - 6:00pm
Fri: 7:00am - 5:00pm

MRI Imaging Center
758 Old Norcross Road
Suite 110
Lawrenceville, GA 30046
Phone: 678-985-7141

Open MRI Mon-Fri: 7am- 7pm; Sat: 8am-4pm
Closed - Mon-Fri: 8am-4pm

Awards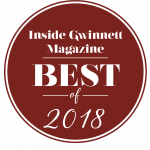 Inside Gwinnett readers and followers have voted and they say Resurgens Orthopaedics -Lawrenceville is the Best Orthopedics!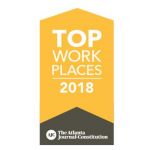 Resurgens is an AJC TOP WORK PLACE! Resurgens Orthopaedics is one of only a few companies to be recognized as a top workplace every year since the award has been offered.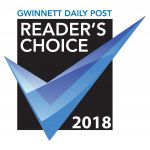 The Reader's Choice Awards from The Gwinnett Daily Post allows readers to pick their favorite places, business and attractions.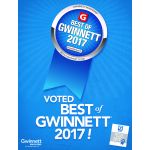 Gwinnett Magazine editors go in search of the best! After months of research and thousands of votes cast from their readers, they've awarded Resurgens Orthopaedics as one of Gwinnett's best businesses.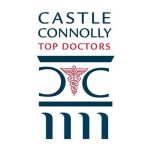 Fifteen physicians from Resurgens Orthopaedics, were recently honored with prestigious awards for medical performance both locally and nationally.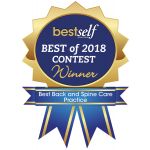 2018 Best of Back and Spine Care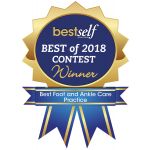 2018 Best of Foot and Ankle Care Practice
Resurgens Orthopaedics
Varied
Dr.Albert is the best; playing golf, walking 5 miles a day in 6 weeks..one word "Great"
- G.C. Duvall
Resurgens Orthopaedics
Varied
My knee surgery was 2008, 2011 and pain free. Thank You Dr AlbertI would/will recommend my friends and family to you. You're the best!!
- Yolanda Thompson
Resurgens Orthopaedics
Varied
Dr. Chachashviliis is FANTASTIC. I have been dealing with lower back pain for well over 10 years. I have done all the normal routines, chiropractor, epidural shots etc. Then I met Dr. Chachashvili, due to insurance she had to follow the guidelines of epidural, but then when that didn't work, which we felt pretty good that it wouldn't, she knew the next option was a Medial Branch Block. My back hasn't felt this good in 10 years, based on the outcome she already knows the next steps if and when it comes back.
- Mark
Resurgens Orthopaedics
Varied
Dr. Chachashvili was very professional and administered a multiple planned attack on my lower back pain of diagnosis, immediate relief, and follow up treatment for long term solution. I felt I was in very competent hands with the care she provided. Great Job!
- William
Resurgens Orthopaedics
Varied
Dr. Hui is the BEST. He is professional, caring and listens intently to my concerns. He is very knowledgeable and able. I've had two successful surgeries with Dr. Hui and would not hesitate to go back about any other issues.
- Kari
Resurgens Orthopaedics
Varied
Dr. Hui has done surgery on both right and left knees. The total knee replacements was what I put off for years, but so very glad that I finally had the work done.
- Samuel
Resurgens Orthopaedics
Varied
My husband Eddie Rush had neck surgery performed by Dr Middlebrooks April 2018 and he was very pleased with him and the results. Dr Middlebrooks ordered xrays and explained in detail what the problem was with the neck and what the surgical procedure would and would not correct due to arthritis also being involved with the issue. He took the time to explore the problem explain the issues in great detail and offer what the surgical procedure would change about Eddies quality of daily life. Eddie has been very pleased and grateful for the relief of constant pain resolved by the surgery performed by Dr Middlebrooks. The entire staff of Dr Middlebrooks and Resurgens Orthopedics are an invaluable asset to anyone suffering from any type of orthopedic issue. We would highly recommend them and in fact my sister and my niece both had treatment and foot/ankle surgery at Resurgens Orthopedics in Lawrenceville years ago. We hope we do not need them again but have full confidence of the help we would receive if we did. Thoroughness, Thoughtfulness, Compassionate, Results and Relief !!
- Bonnie R.
Resurgens Orthopaedics
Varied
I saw the Middlebrooks Team about my back and was pleased with their courtesy and the knowledge they shared concerning the pain I was experiencing. I have since gone to therapy and my back no longer hurts. Thank you for your help!
- Edward
Resurgens Orthopaedics
Varied
I LOVE DR MORRIS ! He listened to me, he helped me , he is super kind and has a heart of gold! I had Knee surgery with him just this week and it went awesome! Highly recommended! Awesome Doctor!
- Andres S.
Resurgens Orthopaedics
Varied
Dr. Morris is phenomenal when it comes to knee injury & surgery! He's the best - highly recommended.
- Fara C.
Resurgens Orthopaedics
Varied
Absolutely a phenomenal professional and surgeon. Never seems like he is in a hurry during visits or follow ups. Surgery on severed bicep tendon turned out better than I wouldve ever expected. The support staff for Dr. Patel including Jennifer Utshundi, Arifa Khan, and Erin Mingledorff PA make these visits like visiting family or friends.
- Mark
Resurgens Orthopaedics
Varied
Brooke a piece of my joint off at the base of my thumb in a SkyZone Trampoline Fitness class. It floated away from the bone with the ligament attached. Dr. Patel did a great job at explaining everything to me prior to surgery. I knew exactly what to expect. The Resurgens group is amazing. I still have to go back and have the cast taken off and pin removed. Hoping the pin removal does not hurt. He said it would not, just be uncomfortable. He has been spot on about everything else, so not as anxious.
- Melissa T.
Resurgens Orthopaedics
Varied
Dr. Quisling is simply the best! He has treated myself and my family and we love him! He and his assistant, Heather, have been together for a while and they simply amaze me! They work so well together to make sure every patient feels cared for and apart of their family. There is no one I would trust with my healthcare than Dr. Q!
- Connie E.
Resurgens Orthopaedics
Varied
Dr. Quisling along with his personal staff, Heather Crotts and the rest of the staff at Resurgens Orthopaedics were absolutely amazing. The whole process has been seamless . Between seeing the doctor and/or his team, having surgery at the on site surgery center and then doing rehabilitation at the onsite rehab center has been truly an easy process. The quality of care has been tremendous. Every staff member has went out of there way to make sure they take care of your needs.
- Steven G.
Resurgens Orthopaedics
Varied
There are not enough words to describe how wonderful Dr. Walton and his staff are!! My daughter has been seeing him for about a year and every visit he has listened patiently and answered all of her questions. He takes his time and does not rush through the appointments. Dr. Walton is honestly one of THE best doctors I have ever come in contact with and I would highly recommend him to anyone in need of a foot specialist.
- Vance
Resurgens Orthopaedics
Varied
Dr. Walton is an excellent doctor! I highly recommend him. He is knowledgeable, caring, and professional.
- W. Watkins