Dr. Naqvi Practices in Resurgens Orthopaedics' Covington and Decatur, GA Locations

Dr. Usker Naqvi has joined Atlanta-based Resurgens Orthopaedics, one of the largest and most respected orthopaedic practices in the nation. Dr. Naqvi is based in Resurgens Orthopaedics' Covington and Decatur, GA locations and specializes in Physical Medicine and Rehabilitation, including non-operative treatment of neck, back and musculoskeletal conditions. His areas of expertise also include sports medicine, spinal injections and electrodiagnostic medicine.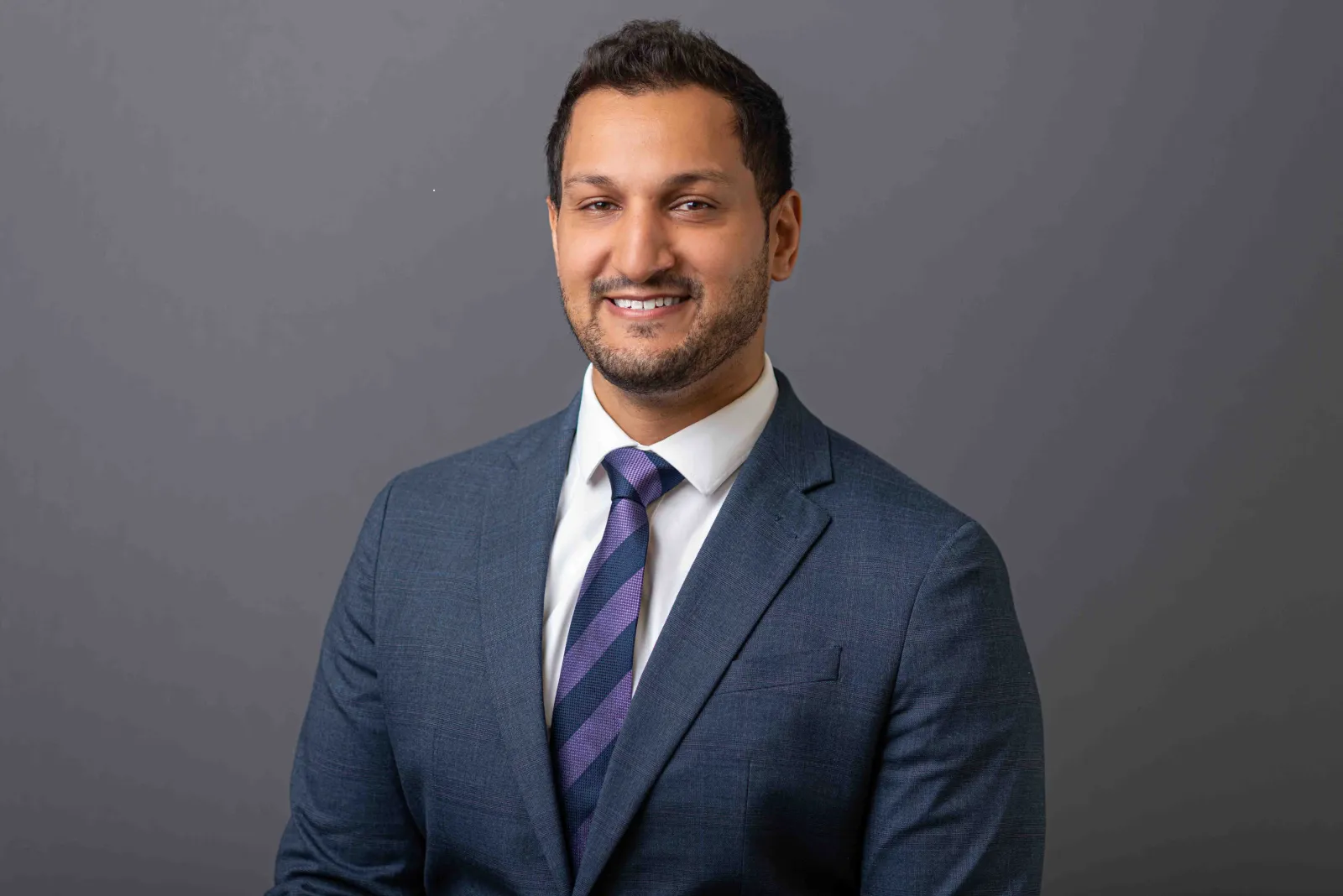 "We are very happy to have a physician of Dr. Naqvi's caliber join us at Resurgens Orthopaedics" said Alex Bateman, Resurgens Orthopaedics CEO. "His expertise in physical medicine and rehabilitation as well as his dedication to providing individualized treatment plans designed with each patient's unique circumstances in mind, make him a valuable resource to our non-surgical patients. We welcome him to the team."
"I am thrilled to join Resurgens Orthopaedics, a practice I have long admired" said Dr. Naqvi. "I believe in being an advocate for my patients as well as a partner in their healthcare with the goal always being to restore function, decrease pain and improve mobility. I look forward to working with patients in Covington and Decatur and with my talented colleagues at Resurgens Orthopaedics."
Dr. Naqvi received his Medical degree from Rutgers Robert Wood Johnson Medical School in Piscataway, NJ. He completed his residency at the University of Miami in Miami, FL and completed a fellowship in Interventional Spine and Sports Medicine at OSS Health in York, PA.
Dr. Naqvi is Board Certified by the American Academy of Physical Medicine & Rehabilitation. He is also affiliated with the American Medical Society for Sports Medicine, the North American Spine Society and the Association of Academic Physiatrists.
Dr. Naqvi's locations:
Resurgens Orthopaedics - Covington
3241 Iris Drive
Covington, GA
30016
770-787-4042
Resurgens Orthopaedics - Decatur
487 Winn Way
Suite 100
Decatur, GA.
30030
770-491-3003
About Resurgens Orthopaedics
Resurgens Orthopaedics, one of the nation's largest orthopaedic practices, has 24 offices throughout metro Atlanta, serving the residents of Georgia, the Southeast and beyond. Resurgens Orthopaedics provides comprehensive operative and non-operative musculoskeletal care in a single location, from injury diagnosis and treatment to rehabilitation and imaging services. With more than 100 physicians, Resurgens Orthopaedics provides specialized expertise and broad experience in the areas of sports medicine, joint replacement, neck and back surgery, foot and ankle surgery, shoulder and elbow surgery, non-operative spine care, hand surgery, arthroscopic surgery, epidural steroid injection, general orthopaedics and trauma care.
Contact:
Jennifer Greene
Illuminate-Communications
Jennifer.greene205@gmail.com
770-361-2014
For a photograph, please click HERE