Dr. Gillig Practices in Resurgens Orthopaedics' Lawrenceville, GA Location

Dr. Jonathan D. Gillig has joined Atlanta-based Resurgens Orthopaedics, one of the largest and most respected orthopaedic practices in the nation. Dr. Gillig is based in Resurgens Orthopaedics' Lawrenceville, GA location and specializes in reconstructive surgery of the hip and knee and joint replacement. His areas of expertise also include anterior approach hip replacement, outpatient hip and knee replacement and minimally invasive procedures.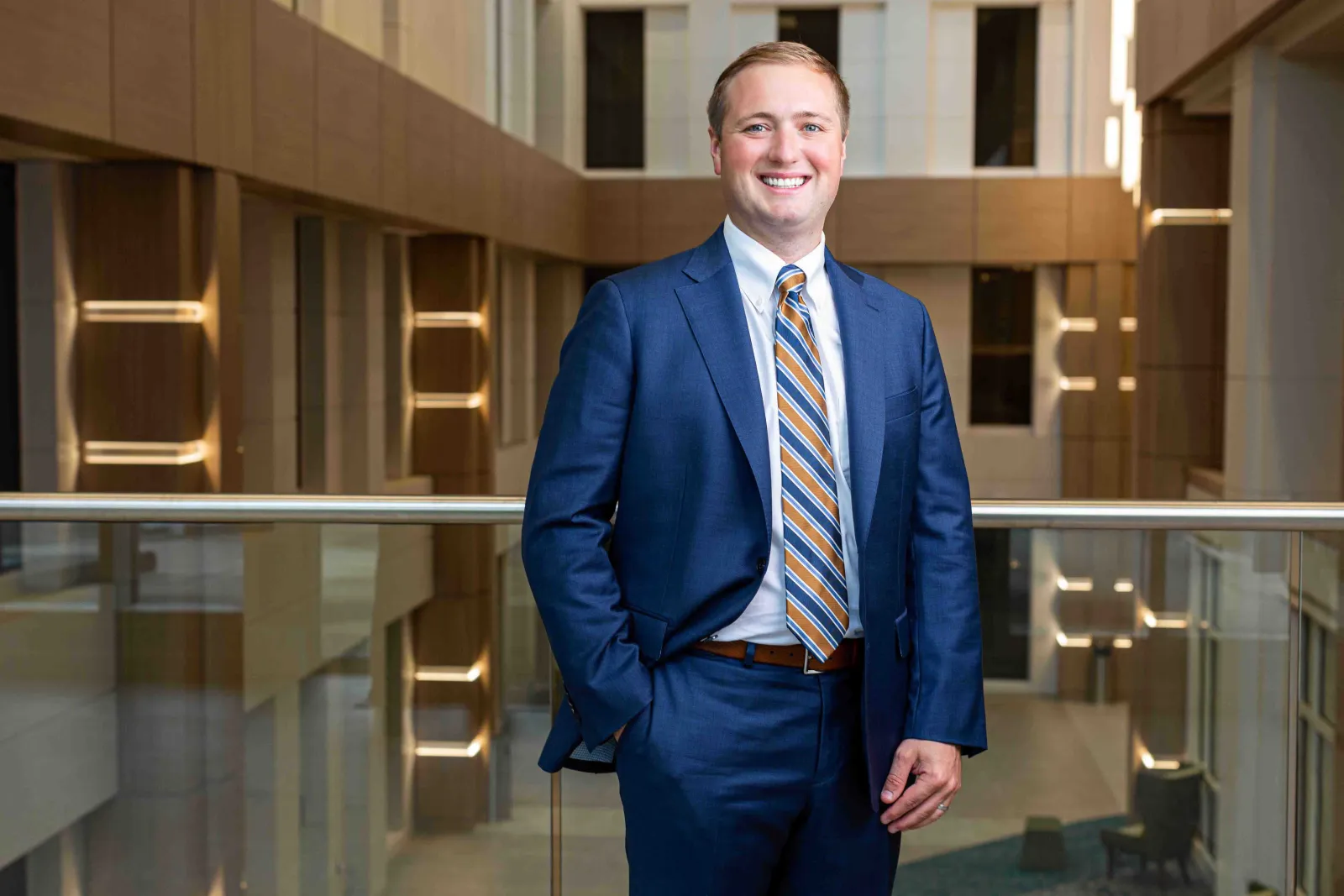 Joining Resurgens Orthopaedics represents a homecoming for Dr. Gillig, who grew up in the Atlanta area and attended Milton High School. While there, he participated in the school's TAG program and shadowed Resurgens Orthopaedics' doctors, including Dr. G. Dale Lane, who still practices at the Roswell location.
"We are very happy to welcome Dr. Gillig to Resurgens Orthopaedics" said Alex Bateman, Resurgens Orthopaedics CEO. "He is a skilled, fellowship-trained surgeon who is well-versed in the latest surgical techniques to ensure his patients have a rapid recovery. Dr. Gillig is an excellent addition to our practice and to our patients in Lawrenceville and the surrounding areas."
"It's not often that someone has the opportunity to live out the dream they had in high school, but I am doing it" said Dr. Gillig. "I couldn't be happier to come 'home' to Resurgens Orthopaedics, where I learned so much and started down the path toward a career as an orthopaedic surgeon. I look forward to helping my patients achieve the highest level of function and mobility possible and to work with the many talented doctors and other professionals at Resurgens Orthopaedics."
Dr. Gillig received his Bachelor's degree from the University of Notre Dame and his Medical degree from Emory University School of Medicine in Atlanta. He completed his residency at the University of South Alabama and a fellowship in Adult Reconstruction at Norton Healthcare in Louisville, Kentucky.
Dr. Gillig is Board-Eligible for the American Academy of Orthopaedic Surgeons and is associated with the American Association of Hip and Knee Surgery, American Association of Orthopaedic Surgery, Georgia Orthopaedic Society and the American Medical Association. He is affiliated with Northside Hospital Gwinnett and Lawrenceville Surgery Center.
###
Contact:
Jennifer Greene
Illuminate-Communications
Jennifer.greene205@gmail.com

For a high res photo, please click HERE