Thanks for printing! Don't forget to come back to Resurgens Orthopaedics for fresh articles!
Resurgens Orthopaedics in Covington has 5 physicians specializing in all orthopaedic conditions including the spine, hip, knee, hand, wrist, elbow and shoulder. This location also serves the greater Conyers area. The office can be seen from I-20 and is located on the Access Road. The Covington Rehabilitation Center provides patients access to both Certified Hand Therapists and Dry Needling specialists. Manager: Yolanda Neal Manager's Phone Number: 404-215-2040
Address
3211 Iris Drive
Covington, GA 30016
Contact Info
Phone: 770-787-4042
Fax: 770-922-7499
Hours
Mon-Fri: 8:00am - 5:00pm

Additional Centers
Additional Centers
Address
Contact Info
Hours
Rehabilitation Center
3211 Iris Drive

Covington, GA 30016
Phone: 770-787-2950
Fax: 770-787-3830
Mon: 7:30am - 6:00pm
Tues: 7:00am - 6:00pm
Weds: 7:30am - 6:00pm
Thurs: 7:00 - 6:00pm
Fri: 7:00am - 2:30pm

MRI Imaging Center
3211 Iris Drive
Suite B
Covington, GA 30016
Phone: 678-625-5341

Mon-Fri: 8:00am - 4:00pm
Saturday Hours Vary

Awards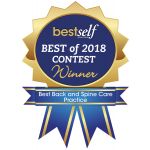 2018 Best of Back and Spine Care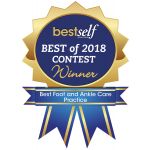 2018 Best of Foot and Ankle Care Practice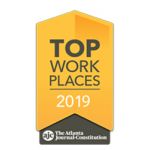 Resurgens is an AJC TOP WORK PLACE! Resurgens Orthopaedics is one of only a few companies to be recognized as a top workplace every year since the award has been offered.
Resurgens Orthopaedics
Varied
The most welcoming and genuinely caring doctor's visit I have ever experienced. I was greeted with kindness and a smile and a sense of true concern. Every person in this office was abundantly helpful and went over and beyond to insure my visit was comfortable. I recommend Dr. Jane Tan and her quality staff to anyone in need of orthopedic care. With sincerest thanks to this team!
- Anonymous
Resurgens Orthopaedics
Varied
Very professional and staff handled billing and co-pays, insurance without an issue.
- Anonymous