Dr. Francois, a Spine Surgeon, Will Practice in Resurgens Orthopaedics' McDonough and Griffin Locations, south of Atlanta
Known as The Singing Surgeon, Dr. Francois Was Discovered by Audiences Worldwide in 2020 When His Uplifting Performances that Celebrated Healthcare Workers and Provided Hope During the Covid-19 Pandemic Went Viral
Dr. Elvis Francois has joined Atlanta-based Resurgens Orthopaedics as a spine surgeon practicing in the McDonough and Griffin locations. Dr. Francois specializes in adult reconstructive spine surgery, minimally invasive surgery and general orthopaedics. His first day at Resurgens Orthopaedics will be Nov. 1.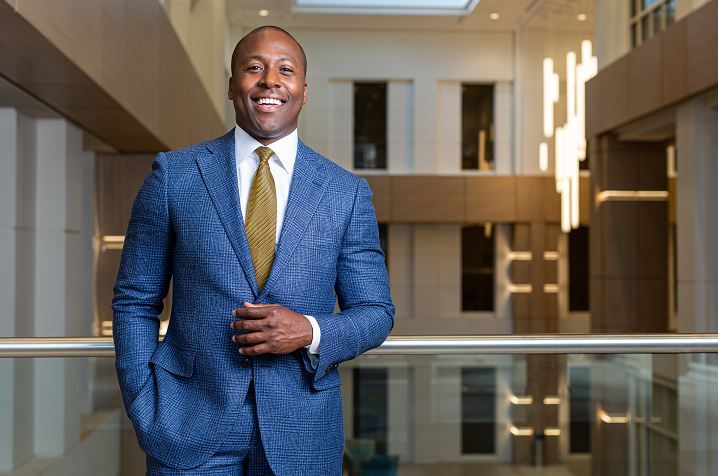 Dr. Francois recently completed a Spine Surgery Fellowship at Harvard Medical School, Beth Israel Deaconess Medical Center in Boston. He completed his residency at The Mayo Clinic in Rochester, MN and received his medical degree from Meharry Medical College in Nashville, TN.
He will practice at Resurgens Orthopaedics' recently-opened medical and surgical center in McDonough, GA, outside of Atlanta. The state-of-the-art facility, located at 156 Foster Drive in McDonough, is 31,000 square feet that includes a Surgery Center. Dr. Francois will also see patients at the Resurgens Orthopaedics Griffin location.
"We are delighted to welcome Dr. Francois to our brand new surgery center in McDonough, GA" said Dr. Gary Stewart, Resurgens Orthopaedics Surgeon and South Region Board Representative. "He is an accomplished spine surgeon with impressive experience at some of the country's top hospitals. In addition, Dr. Francois has excellent people skills and the ability to put his patients at ease. We all look forward to working with him."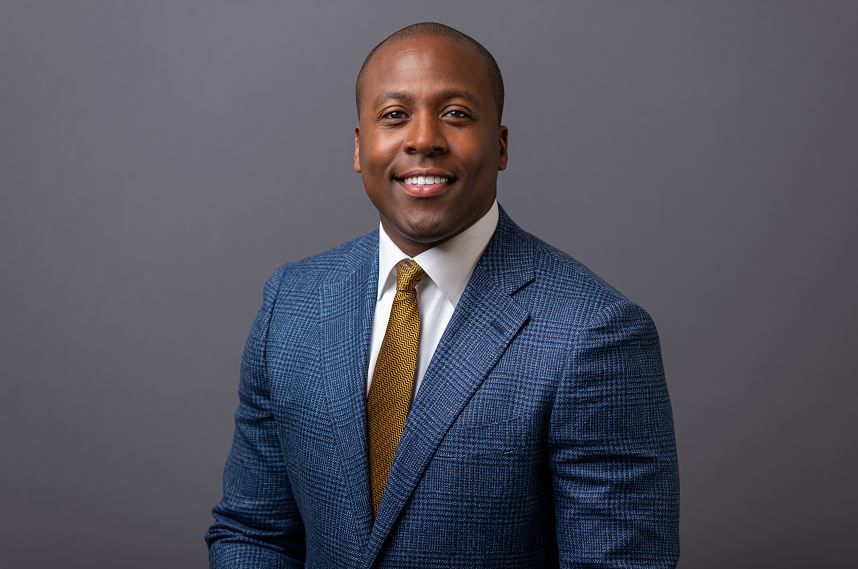 "I have had the great honor and privilege of training at some of the best teaching hospitals in the country and am thrilled to bring that same level of world class care to my patients at Resurgens Orthopaedics" said Dr. Francois. "I look forward to being a member of the community and serving the people of Georgia and greater Atlanta however they need me best."
Dr. Francois is affiliated with the American Board of Orthopaedic Surgeons, the Spine Study Group, the Society for Minimally Invasive Spine Surgery and the Jefferson Orthopaedic Society. He is affiliated with Piedmont Henry Hospital and Piedmont Fayette Hospital.
Dr. Francois' love of practicing medicine and of music collided in 2020. He was already known around the Minneapolis area for singing for patients and staff at the Mayo Clinic, along with his partner, Dr. William Robinson. They became known as The Singing Surgeons. Shortly after the COVID-19 pandemic hit, the duos' videos went viral and their uplifting music was a panacea for audiences looking for relief and hope during a difficult time.
He went on to appear on The Masked Singer, as well as numerous national television shows, including The Today Show, GMA and The Ellen DeGeneres Show. He performed on the NBC special "Back Home Again" and performed the Star Spangled Banner at the 2020 Indianapolis 500, among other appearances. He has released several songs, including an EP to aid COVID relief.
Contact:

Jennifer Greene
Illuminate-Communications
Jennifer.greene205@gmail.com
770-361-2014
For a photograph, please click HERE