Dr. Blanchard First to Use Innovative Spinal Surgery Device
Dr. Christopher Blanchard, an orthopaedic spine surgeon with Atlanta-based Resurgens Orthopaedics, was the lead designer on a new interbody fusion device called the Tiger Shark 3, which recently received FDA clearance for use in spinal surgeries.

Dr. Blanchard worked with ChoiceSpine to develop Tiger Shark C, a 3D manufactured cervical interbody device made of titanium. The titanium material allows for fusion through the cage itself during cervical spinal fusion surgeries. This device represents an advance over the typical plastic device, which has a lower fusion rate. The Tiger Shark C was manufactured with BioBond technology, a porous interbody architecture designed for continuous porosity with an osteoconductive, hydrophilic surface. Tiger Shark C is available in an assortment of heights to accommodate different anatomical requirements.
Dr. Blanchard was the first surgeon to use Tiger Shark C in a spinal surgery on May 16, 2019. The patient, an FBI special agent, underwent a C6-7 anterior cervical discectomy and fusion. He is experiencing a rapid recovery from surgery with resolution of his pain and weakness. Immediately after surgery the patient stated, "I feel like I have been given my life back."
"Tiger Shark C is an exciting advancement in the area of material sciences and interbody fusion," said Dr. Blanchard."This device will help surgeons decrease the rate of nonunions by giving us a larger surface area to obtain a fusion, leading to fewer costly revision surgeries."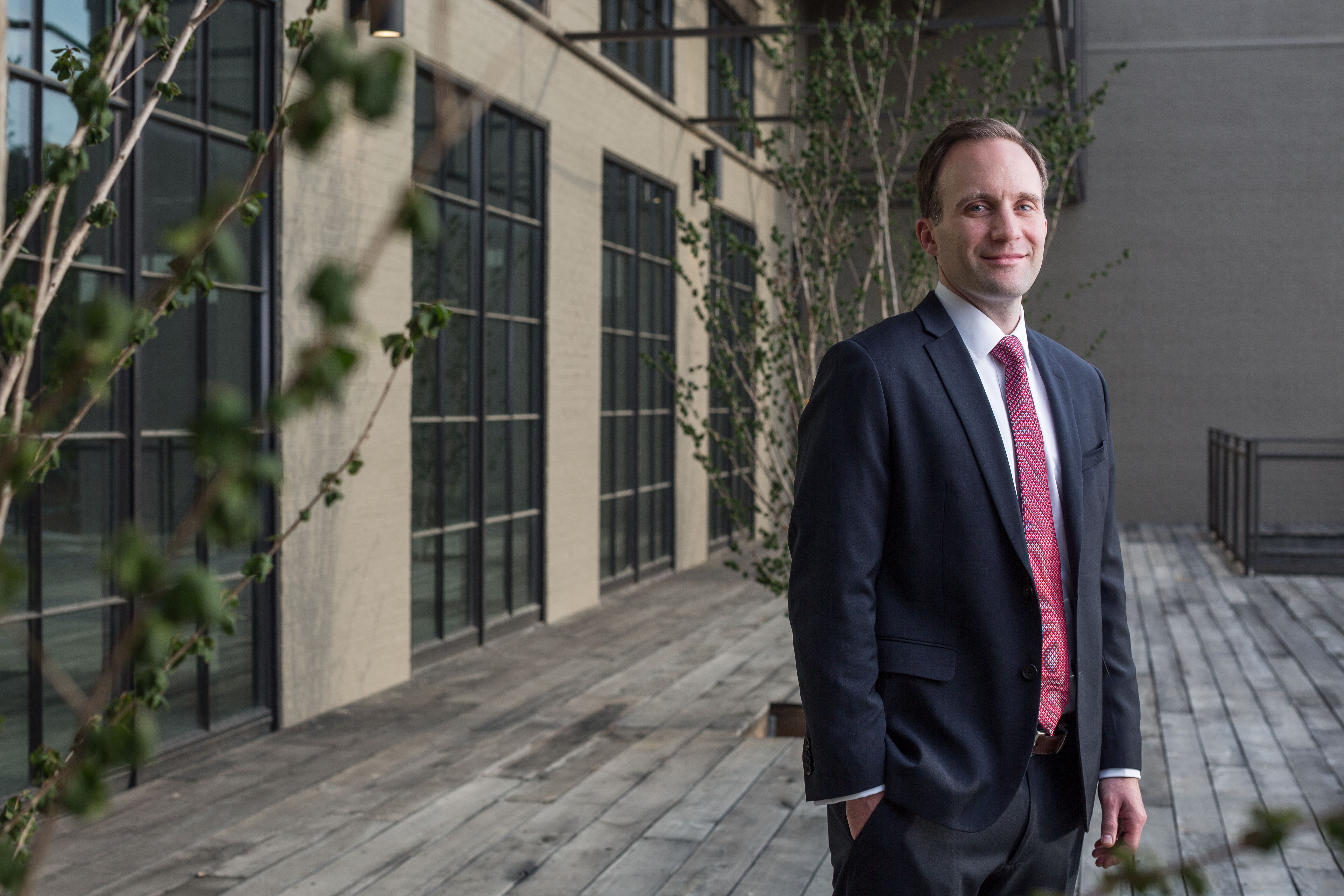 Dr. Blanchard practices in Resurgens Orthopaedics Cumming location. He received his medical degree from Philadelphia College of Osteopathic Medicine in Suwanee, Georgia, followed by residency at Doctors Hospital in Columbus, Ohio and a Spine Fellowship at Duke University Medical Center in Durham, N.C. Dr. Blanchard is certified as Board Eligible by the American Osteopathic Academy of Orthopaedic Surgeons. His areas of expertise include minimally invasive spine surgery, reconstructive spine surgery, cervical and lumbar spine surgery and artificial disc replacement. Dr. Blanchard is the only orthopaedic surgeon in the Cumming/Gainesville area using robotic assisted spine surgery.
About Resurgens Orthopaedics
Resurgens Orthopaedics, one of the nation's largest orthopaedic practices, has 24 offices throughout metro Atlanta, serving the residents of Georgia, the Southeast and beyond. Resurgens Orthopaedics provides comprehensive operative and non-operative musculoskeletal care in a single practice, from injury diagnosis and treatment to rehabilitation and imaging services. With more than 100 physicians, Resurgens Orthopaedics provides specialized expertise and broad experience in the areas of sports medicine, joint replacement, neck and back surgery, foot and ankle surgery, shoulder and elbow surgery, non-operative spine care, hand surgery, arthroscopic surgery, epidural steroid injection, general orthopaedics and trauma care. www.resurgens.com
About ChoiceSpine
ChoiceSpine is a spinal device company located in Knoxville, TN and is privately-held by Altus Capital Partners. The company prides itself on providing innovative, solutions-based products and exceptional service to meet the needs of their customers. ChoiceSpine offers a breadth of surgeon-focused systems that are designed to be safe, efficient, and easy-to-use. By working closely with physicians and maintaining a service-focused distribution network, ChoiceSpine will continue to bring technically-superior spinal products to market. www.choicespine.com
###
Contact:
Jennifer Greene
Illuminate-Communications
Jennifer.greene205@gmail.com
770-361-2014