Thanks for printing! Don't forget to come back to Resurgens Orthopaedics for fresh articles!
To best serve our patients, this office relocated on October 30th to 1495 Hickory Flat Highway, Suite 200, Canton, GA 30115.
Resurgens Orthopaedics in Canton has 6 physicians specializing in all orthopaedic conditions. The Canton Rehabilitation Center provides patients access to Certified Hand Therapists. Manager: Dena Parks Manager's Phone Number: 678-594-6104
Address
1495 Hickory Flat Highway
Suite 200
Canton, GA 30115
Contact Info
Phone: 678-505-4455
Fax: 678-505-4446
Hours
Mon-Fri: 8:00am - 5:00pm

Additional Centers
Additional Centers
Address
Contact Info
Hours
Rehabilitation Center
1495 Hickory Flat Highway
Suite 200
Canton, GA 30115
Phone: 678-505-4450
Fax: 678-505-4446
Mon: 7:00am - 7:00pm
Tues: 8:00am - 5:00pm
Weds: 7:00am - 5:00pm
Thurs: 8:00am - 7:00pm
Fri: 7:00am - 3:00pm

I am a native Georgian and a Veteran of the US Army, having served 9 years as the staff orthopaedic surgeon across the country and overseas. As a former high school and collegiate athlete, I have a passion for treating sports and musculoskeletal injuries. I believe in a team based approach: You, Me, and other specialists, such as a physical therapist, all working together for your well being. I enjoy helping patients return to full activity. As your Orthopaedic Surgeon, I am dedicated to helping you with your bone and joint disorders. By listening to you, I will help you develop a plan of care using state of the art medical treatments. Whatever your ailment may be, I am committed to working with you to formulate a diagnosis and develop the best treatment plan that gets you back to your active lifestyle. The surgeon who delivers your healthcare is your choice. My staff and I would like to thank you for choosing us to help you with your orthopaedic needs. Please feel free to call upon us while you are in our care. We are here for you on your journey to a full recovery every step of the way.

View Full Bio
Awards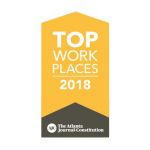 Resurgens is an AJC TOP WORK PLACE! Resurgens Orthopaedics is one of only a few companies to be recognized as a top workplace every year since the award has been offered.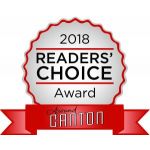 Resurgens Orthopaedics has won Around Canton's 2018 Readers' Choice Awards! We are proud to be a part of your community.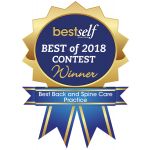 2018 Best of Back and Spine Care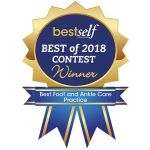 2018 Best of Foot and Ankle Care Practice
Resurgens Orthopaedics
Varied
I had a cervical issue for a number of years and it was seriously affecting my life- as a guitarist-musician, the pain and numbness was so bad in my left arm / hand, I was virtually unable to play... after Dr. Grimm gave me ACDF surgery, I'm completely back to normal. I couldn't ask for better care and expertise than Bennett Grimm. Shout out also to Emily and Chelsey too! amazing work from Resurgens Orthopaedics... you guys totally ROCK!
- David B.
Resurgens Orthopaedics
Varied
I have been to this office twice Dr. Doug Widener and all the staff have been absolutely fantastic. Dr. Widener exceeded my expectations and figured out quickly my issues. I have a horrible fear of needles but he managed to relax me enough that it wasn't so bad at all! Highly recommend this office and Dr. Widener and love that they have a physical therapy unit in the same office!
- Claire P.