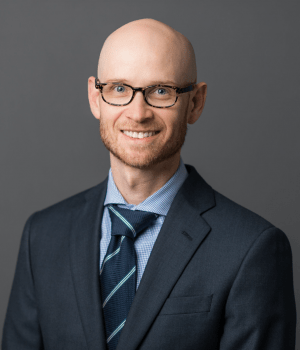 You can now schedule your appointment online for a time that suits you best. Just click the link below to begin the process.

Book Online Now
Areas Of Expertise
Minimally Invasive Spine Surgery
Adult Spine Disorders
Cervical Spine Surgery
Artificial Disc Replacement
Kyphoplasty
Fellowship
OrthoCarolina Spine Surgery Fellowship; Charlotte, North Carolina
Minimally Invasive Spine Surgery Preceptorship, Southeastern Spine Institute; South Carolina
Certifications
Board Certified, American Academy of Orthopaedic Surgeons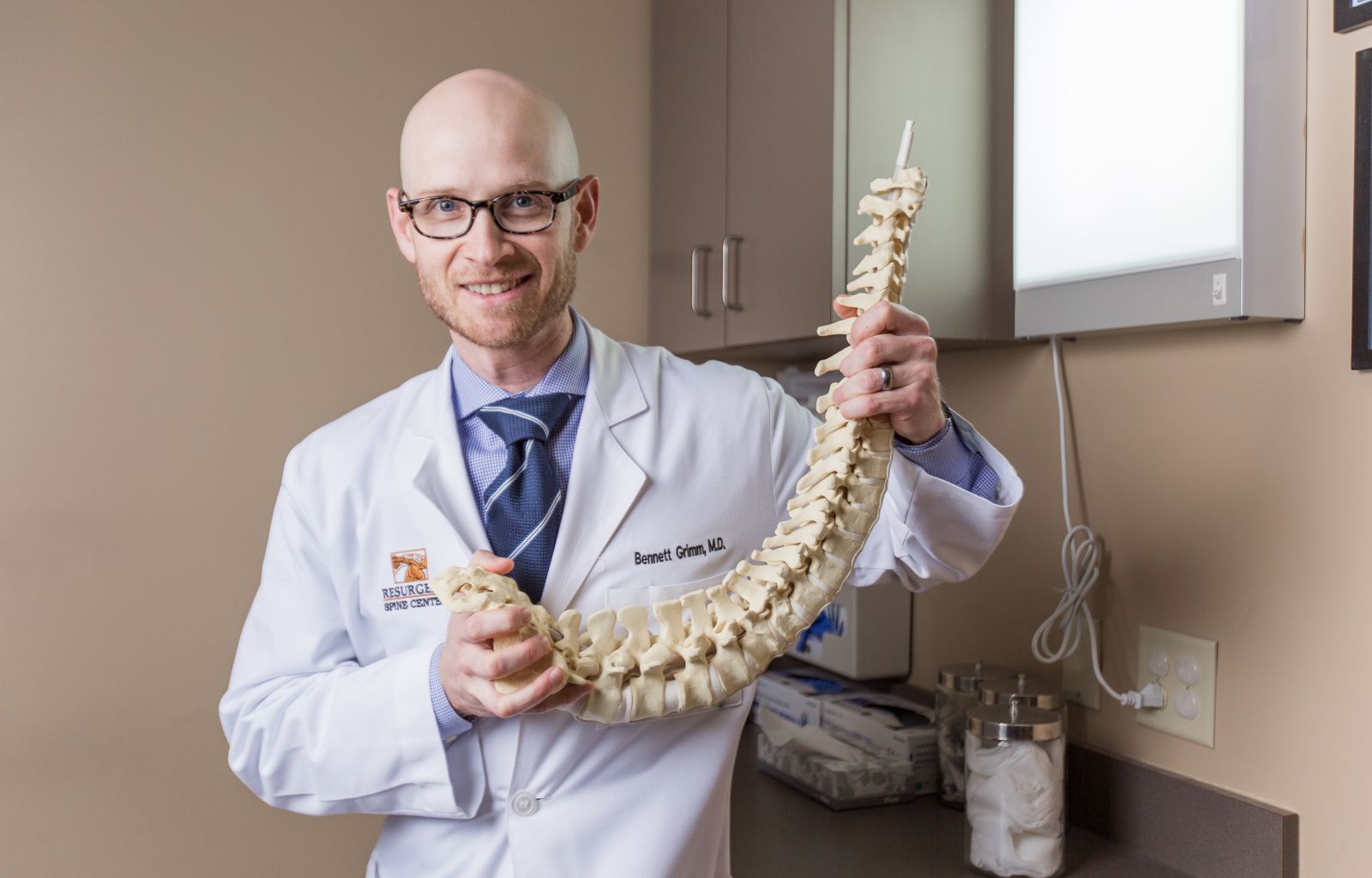 Residency
Medical University of South Carolina; Charleston, South Carolina
Medical Degree
Medical College of Georgia; Augusta, Georgia
Associations
American Academy of Orthopaedic Surgeons
American Medical Association
International Society for the Advancement of Spine Surgery
North American Spine Society
AO Spine
Hospital Affiliations
Wellstar Kennestone Regional Medical Center
Cherokee Northside Hospital
Publications
Grimm, BD, Glaser, HA, Leas, D. Are Routine Postoperative Radiographs Necessary After Cervical Spine Fusion? Spine J Mar 2013
Bennett D. Grimm, MD; Eric B. Laxer, MD; Brian Blessinger, MD. Wrong-Level Spine Surgery. J. Blessinger, MD; Alfred L. Rhyne, MD; Bruce V. Darden, MD JBJS Reviews, 2014 Mar;2(3)
Grimm,BD, Leas, DP, Poletti, S, Johnson, D. Early Postoperative Comlications after Extreme Interbody Lumbar Fusion: The First 108 cases. J Spinal Disorders and Techniques 2014 Aug 5
Grimm BD, Blessinger BJ, Darden BV, Brigham CD, Kneisl JS, Laxer EB. Mimickers of lumbar radiculopathy. J Am Acad Orthop Surg. 2015 Jan;23(1):7-17. doi: 10.5435/JAAOS-23-01-7
Grimm BD, Laxer EB, Patt JC, Darden BV Mimickers of Cervical Radiculopathy. JBJS Rev. 2014 Nov 11;2(11)
Resurgens Orthopaedics
Varied
Couldn't be happier with Dr. Bennett Grimm at Resurgens! To say he helped change my life back would be an understatement. I had suffered from a ruptured L4L5 in my back for almost 4 months. I had previously been misdiagnosed with sciatica by other metro Atlanta orthopedists before I met with Dr. Grimm. The first day I limbed into Dr. Grimm's appointment he had an idea what was wrong. Being the brilliant doctor he is he was correct. Within less then two weeks he had me under getting that disc removed. Great Surgery. Great recovery. Great doctor! I highly recommend Dr. Grimm at Resurgens Orthopedics.
- Allison
Resurgens Orthopaedics
Varied
I had a cervical issue for a number of years and it was seriously affecting my life- as a guitarist-musician, the pain and numbness was so bad in my left arm / hand, I was virtually unable to play... after Dr. Bennett Grimm gave me ACDF surgery, I'm completely back to normal. I couldn't ask for better care and expertise than Bennett Grimm. Shout out also to Emily and Chelsey too! amazing work from Resurgens Orthopaedics... you guys totally ROCK! (D.Biemiller August '18)
- Dave
Schedule an Appointment Now