Who We Are
Our rehabilitation staff consists of highly respected professionals. These include Physical Therapists, Occupational Therapists, Certified Athletic Trainers, Physical Therapist Assistants, and Exercise Specialists.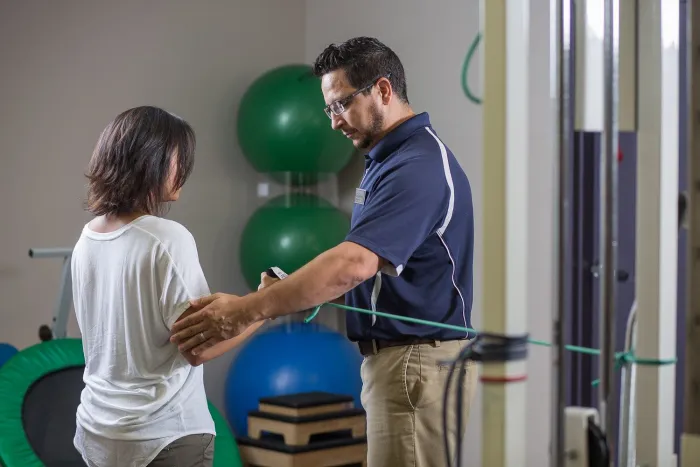 We succeed when our patients exceed their expectations
Our experienced team strives for customer services excellence!
Each therapist has committed to the rehab promise to:
Customer needs is our daily focus.
Educate and provide supervision to ensure proper exercise technique and performance.
Conduct reassessments during your visit to provide real-time plan of care feedback.
Partner with you to customize your therapy program based on your progress, symptoms, and goals.
Communicate your rehabilitation status regularly and concisely with both you and your physician.