Partial Knee Replacement Solved Bone On Bone Damage
Caroline Blaylock's competitive streak led her to athletic achievements few could hope to match and to gorgeous locales all across the world. As someone who never placed limits on herself, Caroline refused to accept the physical limitations that came when an old knee injury made it difficult for her to participate in the sports she loved like tennis, golf, and skiing. After seeking out Resurgens Orthopaedics for a unilateral knee replacement, she says she feels stronger than ever before. Today, as the Athletic Director of an independent high school in Colorado, she's using the knowledge she gained over a lifetime to help the next generation of athletes reach for more.

Caroline says her competitive nature comes from her mother, who at age 76 still plays two sets of tennis and nine holes of golf nearly every day.
"We call her the silver bullet because she never sits still," says Caroline, "She's ten times more competitive than me!"

Indeed, Caroline's mother fostered her daughter's athletic ability from a young age, first introducing her to tennis as a child. As the youngest of five children growing up in the small town of Cedartown, Georgia, she found tennis partners were in short supply so Caroline trained with her mother every day, quickly surpassing her as the years went on. At age 13, she took up golfing, a sport that would capture her attention for the next 15 years. Her passion for golf led to her being selected 3 times as an NCAA All-American at her alma mater, Furman University, and to play professionally from 1995-2003 on the European and LPGA tours where she finished 4th in the Shoprite Classic and 8th in the Evian Masters.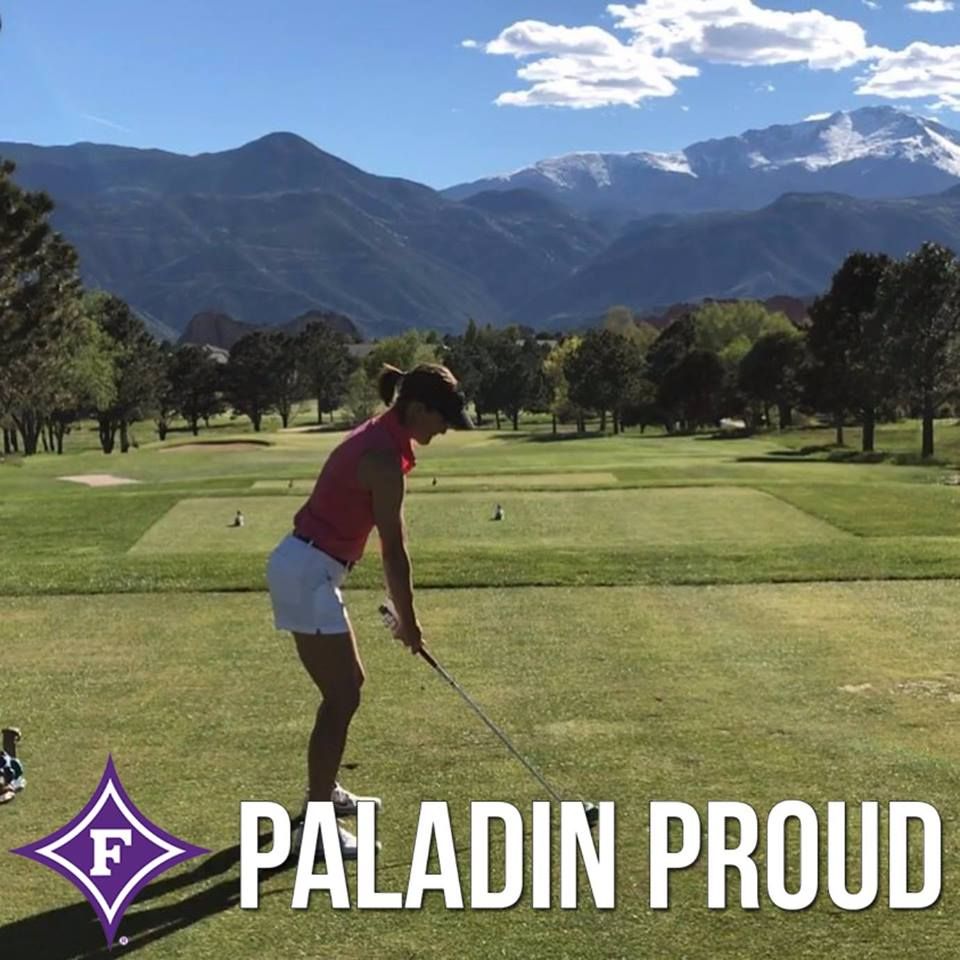 In 2001 and 2002, Caroline took on a new type of challenge when she gave birth to her two sons just 364 days apart. Unfortunately, caring for her new family led her to retire from professional golf in 2003, although she missed the competitive nature of sports and yearned to get back into the swing of things. When a friend asked her to compete in the Florida Ironman Triathlon with her, Caroline didn't hesitate to begin training immediately. Through competing in the triathlon, she found her new love: cycling. As it turned out, getting into a new sport was exactly what she needed to scratch her competitive itch.
"I don't like not being good at something," she says, laughing.
Caroline says she "caught the cycling bug" immediately and began training hard to compete in more triathlons and short track cycling events.Unfortunately, it was this rigorous training schedule that aggravated an old meniscus injury in her left knee that had been bothering her since the age of 18.
I'm completely happy with my results… in fact, I have recommended [Resurgens Orthopaedics] to several other people," she says happily.
"By 2013 I was pretty miserable," she says.A knee scope the same year revealed that bone-to-bone contact had caused severe damage to Caroline's knee joint.After having a second knee scope in 2014, her physician informed her that she only had about two years left before a knee replacement would be necessary.Luckily, her husband was an Orthopaedic Medical Sales Representative who had personally met with all the best orthopaedic surgeons in the southeast and knew one who specialized in exactly the procedure Caroline needed: Dr. Michael Morris at Resurgens Orthopaedics.
While total knee replacements can be more common, especially in younger people and athletes like Caroline, Dr. Morris felt that in this case, a partial knee replacement would be less invasive, making for an easier recovery.Thanks to this minimally invasive procedure, Caroline got her mobility back with just a small, six-inch scar on her knee.
"I really had zero downtime; I didn't play golf for about six months but I'm about three years removed from that procedure and I'm stronger now than I was before.I can ski, I can run three or four miles, I can do weight training… I'm very happy with the decision to go in and have my knee replaced."
In the future, Caroline looks forward to traveling more; in fact, she just got back from a 15-country European tour with her mother.
"I love to experience different people, different cultures, different foods," she says enthusiastically.
As for her experience with Resurgens Orthopaedics and Dr. Morris, she has nothing but great things to say.
"For me it was great, I would totally do it again.I'm very pleased with the whole process.Dr. Morris' professionalism, his depth of knowledge, his bedside manner; I thought it was great… I'm completely happy with my results… in fact, I have recommended [Resurgens Orthopaedics] to several other people," she says happily.
We appreciate the kind words Caroline, and we're so glad we could help you reach for more, on and off the field of athletic competition.We wish you luck as you help train the next generation and we know the next great athlete will certainly benefit from your years of experience!