For years, Geraldine Evans-Ray, or Jeri as she likes to be called, was forced to live with the pain of osteoarthritis. With this degenerative joint disease affecting her left hip and both of her knees, she could barely move. While she made every effort to improve her situation through diet and exercise (she even lost more than 40 pounds), it was clear that she would never regain her mobility without costly hip and knee replacement surgeries.

Unable to afford these surgeries, Jeri resigned herself to living with knee and hip pain for the rest of her life; that is, until a close friend found Operation Walk, a program that matches patients in need with experienced surgeons who can perform hip and knee replacements at no cost. In Operation Walk's tenth year, Jeri came to Resurgens Orthopaedics for two total knee replacements and a total hip replacement completely free of charge. Now she's ready to get back to work and get back to her life, free of pain.

Jeri's Reach for More story starts nearly a decade ago, when her osteoarthritis became absolutely unbearable. She could only walk a few feet at a time without having to sit or lay down, and even then she was plagued with severe pain that left her unable to stay in one position for long periods of time. With no health insurance coverage, she did her best to treat her pain under the supervision of a self-pay physician, who administered steroid and hyaluronic acid injections to her knees and prescribed medications for her pain. Unfortunately, none of these treatments made much of a difference and she was unable to work for about 8 years in spite of her efforts to get regular exercise. That's when she found out about Operation Walk.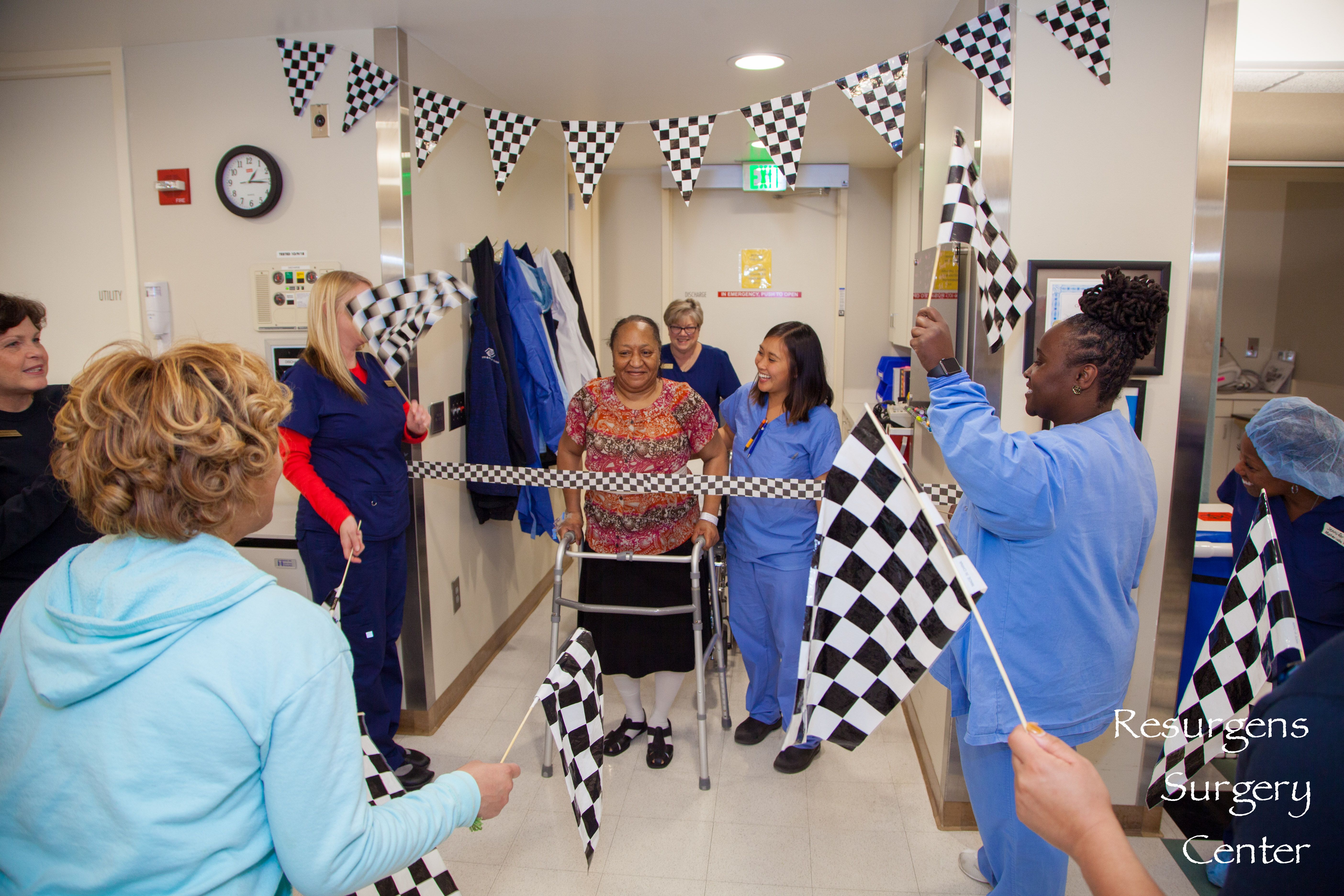 "I filled out the application with little thoughts of hope at the time. I was surprised to receive a positive response several months later," says Jeri.

She came to Resurgens Orthopaedics for a consultation with Dr. Mark W. Hanna, although she wasn't holding onto much hope that there would be any relief from her constant pain. When she spoke to Dr. Hanna, she was surprised to find out that she could receive the knee operation she needed, regardless of her ability to pay.

"I was surprised again to hear that [Dr. Hanna] was willing to perform a knee replacement surgery at no cost to me."


While her first knee surgery was a tremendous success, Jeri was still having problems getting around because of the pain in her other knee and her left hip. Over time, Dr. Hanna performed another knee replacement and finally a hip replacement; all successful, and all at no cost. With her new knees and hip, she's ready to get back to doing all the things she missed out on because of her osteoarthritis.


"The change to my life cannot be described," she says, "To be able to move from one place to another without severe pain is amazing.


Jeri is extremely grateful to Operation Walk and to the staff at Resurgens Orthopaedics for making it all possible.


"I must say that [my surgeries] would not have been successful without the phenomenal support staff. Everyone at Resurgens Surgery Center was well-trained and performed with the greatest of care, concern, and professionalism. The Joint Replacement team was very supportive from the beginning, all the way through, and after surgery. Such confidence reassured me that I had no worries."

As always, Resurgens Orthopaedics is proud to be working with Operation Walk to provide life-changing knee and hip replacement surgeries to patients in need and we plan to continue working with them for many years to come. We want to thank Jeri for being a part of the program and we're so happy she could be one of our many success stories. Here's to many more years of pain-free living with her new knees and new hip!