How To Deal With Lower Back Pain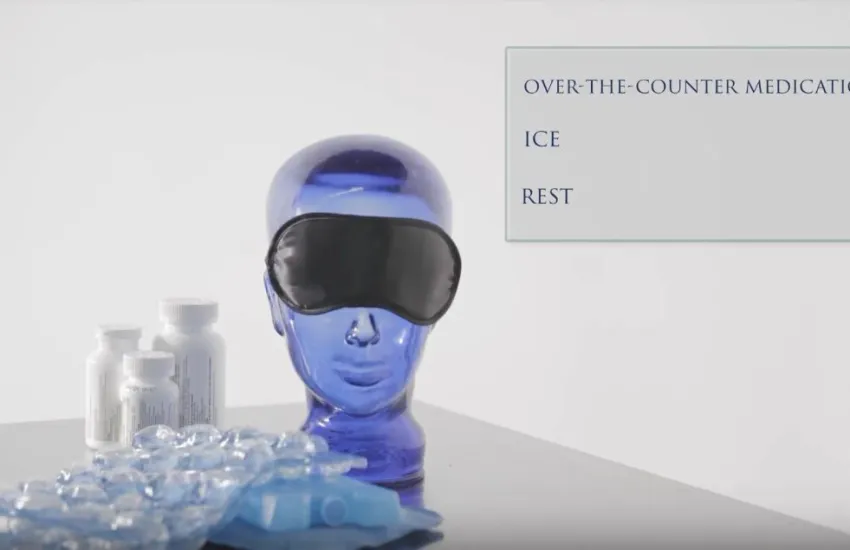 Almost everyone will experience low back pain at some point in their lives. The quality and duration of pain must be carefully assessed in addition to understanding how it changes with walking, sitting, and sleeping. In some conditions, back pain changes with position and can be associated with leg pain as well (i.e. sciatica). Back pain is different from one person to the next. In most cases, back pain resolves on its own within a few weeks. However it happens, low back pain can make many everyday activities difficult to do.
There are many causes of low back pain. It sometimes occurs after a specific movement such as lifting or bending. Just getting older also plays a role in many back conditions. As we age, our spines age with us. Aging causes degenerative changes in the spine. These changes can start in our 30s — or even younger — and can make us prone to back pain, especially if we overdo our activities.
These age related changes, however, do not keep most people from leading productive, and generally, pain-free lives. We have all seen the 70-year-old marathon runner who, without a doubt, has degenerative changes in her back!
Some of the specific causes or conditions associated with lower back pain include:
Over-activity
One of the more common causes of low back pain is muscle soreness from over-activity. Muscles and ligament fibers can be overstretched or injured. This is often brought about by that first softball or golf game of the season, or too much yard work or snow shoveling in one day. We are all familiar with this "stiffness" and soreness in the low back — and other areas of the body — that usually goes away within a few days.
Disc Injury
Some people develop low back pain that does not go away within days. This may mean there is an injury to a disc. There are a few types of disc injuries:
Disc tear: Small tears to the outer part of the disc (annulus) sometimes occur with aging. Some people with disc tears have no pain at all. Others can have pain that lasts for weeks, months, or even longer. A small number of people may develop constant pain that lasts for years and is quite disabling. Why some people have pain and others do not is not well understood.
Disc herniation: Another common type of disc injury is a "slipped" or herniated disc. A herniated disc often occurs with lifting, pulling, bending, or twisting movements. A disc herniates when its jelly-like center (nucleus) pushes against its outer ring (annulus). If the disc is very worn or injured, the nucleus may squeeze all the way through. When the herniated disc bulges out toward the spinal canal, it puts pressure on the sensitive spinal nerves, causing pain. Because a herniated disc in the low back often puts pressure on the nerve root leading to the leg and foot, pain often occurs in the buttock and down the leg. This is also known as sciatica.
Disc Degeneration: With age, intervertebral discs begin to wear away and shrink. In some cases, they may collapse completely and cause the facet joints in the vertebrae to rub against one another, resulting in pain and stiffness.
Changes from aging and general wear and tear make it hard for your joints and ligaments to keep your spine in the proper position. The vertebrae move more than they should, and one vertebra can slide forward on top of another. If too much slippage occurs, the bones may begin to press on the spinal nerves.
Spinal Stenosis
Spinal stenosis occurs when the space around the spinal cord narrows and puts pressure on the cord and spinal nerves. When intervertebral disks collapse and osteoarthritis develops, your body may respond by growing new bone in your facet joints to help support the vertebrae. Over time, this bone overgrowth (called spurs) can lead to a narrowing of the spinal canal. Osteoarthritis can also cause the ligaments that connect vertebrae to thicken, which can narrow the spinal canal.
This is an abnormal curve of the spine that may develop in children, most often during their teenage years. It also may develop in older patients who have arthritis. This spinal deformity may cause back pain and possibly leg symptoms, if pressure on the nerves is involved.
How to Lessen the Impact of Back Problems
It may not be possible to prevent low back pain. We cannot avoid the normal wear and tear on our spines that goes along with aging. But there are things we can do to lessen the impact of low back problems. Having a healthy lifestyle is a good start.
Exercise
Combine aerobic exercise, like walking or swimming, with specific exercises to keep the muscles in your back and abdomen strong and flexible.
Proper Lifting
Be sure to lift heavy items with your legs, not your back. Do not bend over to pick something up. Keep your back straight and bend at your knees.
Weight Management
Maintain a healthy weight. Being overweight puts added stress on your lower back.
Avoiding Smoking
Both the smoke and the nicotine cause your spine to age faster than normal.
Proper Posture
Good posture is important for avoiding future problems. A therapist can teach you how to safely stand, sit, and lift.
Types of Back Pain Treatment
In general, treatment for low back pain falls into one of three categories:
Medications (NSAIDs, narcotics, steroids)
After exploring all non-surgical treatments, a variety of surgical options are available. Based on the specific cause of lumbar back pain and the associated symptoms, surgery can range from simple decompression to complex spinal fusion, artificial disc replacement, and deformity correction. Fortunately, there are a variety of minimally invasive techniques now available to provide patients with a faster recovery process.