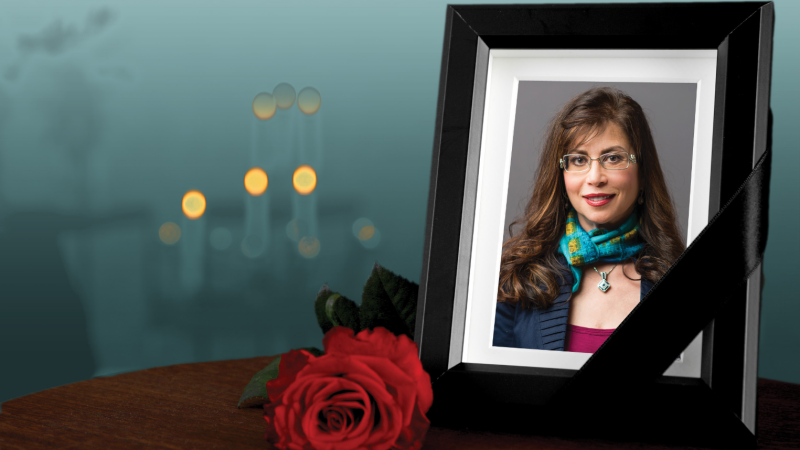 In Memory of Dr.
Chachashvili
Dr. Tamara Chachashvili, a physical medicine and rehabilitation physician with Resurgens Orthpaedics, passed away on October 27, 2019 following a brief illness.
Dr. Chachashvili joined Resurgens Orthopaedics in 2002 and was beloved by her Resurgens Orthopaedics family as well as her patients who came from all over Atlanta to her practice in Lawrenceville, GA.
Dr. Chachashvili received a medical degree in Tbilisi, Georgia, formerly Soviet Republic, with a specialty in anesthesiology. Upon relocating to the United States, Dr. Chachashvili completed a Physical Medicine and Rehabilitation residency at Wayne State University in Detroit, Michigan and a Fellowship at the Non-Surgical Orthopaedic and Spine Center in Marietta, Georgia. After joining the Resurgens Orthopaedics location in Lawrenceville, GA, she developed a very successful physiatry practice specializing in non-surgical spine care, spinal injections and electromyography and nerve conductive studies. She quickly became the preeminent PM&R practitioner in Gwinnett County.
She was a member of the American Academy of Physical Medicine and Rehabilitation, the Physiatric Association of Spine, Sports and Occupational Rehabilitation, the American Society of Interventional Pain Physicians, The North American Spine Society, the Georgia Orthopaedic Society and the AOSpine International.
"Dr. C was renowned for her exemplary patient care, excellent technical skills and always 'pictureperfect' professional appearance" said Dr. Douglas Lundy, Resurgens Orthopaedics co-president. "She will be greatly missed by her partners, colleagues, patients and her Resurgens family."
"Tamara was not only a professional colleague, but a dear friend," said Dr. Reuben Sloan, a physical medicine and rehabilitation physician at Resurgens Orthopaedics. "Her adventurous spirit was such that she rarely, if ever, turned down an invitation to explore or see something new. I always looked forward to our annual academy meetings because I knew I could count on her to accompany me on adventures when I needed to take a break from the conference. She was adored by all who knew her and will be sorely missed."
Outside of the office, Dr. Chachashvili, or Dr. C, as she was known, enjoyed spending time with her husband and son, gardening and cooking. She was an avid traveler and particularly enjoyed meeting her sisters at far off locations around the world.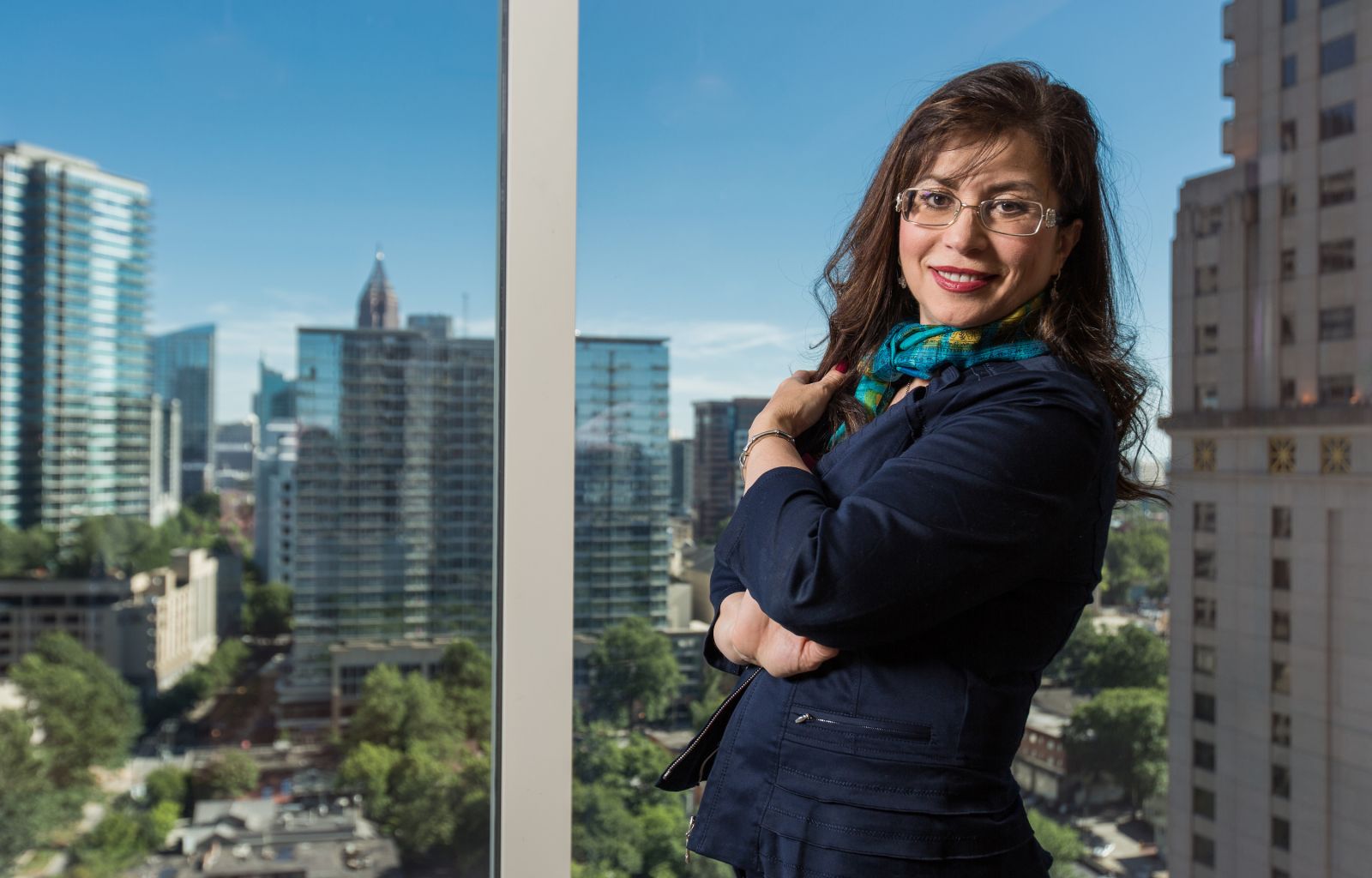 Residency
Wayne State University, Detroit Medical Center, Sinai Hospital Campus; Detroit, Michigan (Physical Medicine and Rehabilitation)
Medical Degree
Tbilisi State Medical School, Tbilisi, Georgia (Country of, formerly USSR)
Associations
American Academy of Physical Medicine and Rehabilitation
Physiatric Association of Spine, Sports and Occupational Rehabilitation
American Society of Interventional Pain Physicians
American Academy of Physican Medicine and Rehabilitation
North American Spine Society
Georgia Orthopaedic Society
AOSpine International
A Message About Prevention
Dear Resurgens family,
My name is David Mikhailov, I am Dr. Chachashvili's son. Many of you have known her as Dr. C from the Lawrenceville office. As a lot of you know, she has passed away on October 27th, 2019 from an aggressive form of stage 4 colon cancer, she was only 60 years old. From the time she was diagnosed to the time she passed away; it only took one month. Colon cancer is the 2nd most common cancer in the United States. It is a silent killer; many people don't know that they have it until its too late.
My mom was the type of person that spent her life working hard and taking care of her patients and her family. She was a leader, always cheerful, supportive and positive. Words can't describe how I feel about the loss of my mother. I am sure that many of you have lost a loved one and you know that the pain is unbearable. It happens to all of us, this is just the reality of life. But it doesn't have to be this way in many cases, at least not for a while longer. My mom could have lived many more healthy, happy years. Those would be the best years where she would finally have the time to fully enjoy everything that she has worked for. She had a lot to look forward to, as me and my wife wanted to have kids soon. But she left us suddenly, never truly able to enjoy everything that she worked so hard to achieve.
After the passing of my mother, I decided to have a colonoscopy done for myself. I've heard the rumors that it's not a pleasant experience. The truth is, it's not bad at all, and from the time I came to the doctor's office to the time I left, it only took 2 hours. I am so glad that I went, although I am only 37 years old, they found two large polyps (which were removed during the procedure), and two other irregularities. Thank god it's not cancer, but based on what they found, they told me that from now on I must get my colonoscopy done every two years. Initially I was told that I am too young to have it done, but what if I waited another 10 years? Those polyps could have turned to cancer by then. One of them was already 2 centimeters long. You need to ask yourself what's more important, your life, or spending a day at the doctor's office? And I'm not just talking about colon cancer, it's important to be checked for other types of cancers and diseases as well. Some cancers don't show any symptoms, and you may not know about it until it's too late. When detected early, chances of survival are much higher.
I think that mom was not the only one that dedicated her life to her family and friends. Many of you are parents and grandparents, and you strive to provide the best life for your family. We all get tied up in everyday life, and the chores we have to do seem to never end. I know that many of you, like my mom don't take the time to take care of yourselves. Unfortunately, mom never spent any time looking after herself, too busy, too many things to do. I want to urge all of you at Resurgens, as well as your family and friends to take the time out of your busy schedules and get yourselves checked out. In the scheme of things, a few days out of a year spent on your health is nothing, we spend much more time sitting in traffic. Resurgens provides you with a health care plan that some people out there could only dream of. Please use it, that's what it's there for!
I believe in proper work/life balance. Of course, it's good to work hard to achieve your financial goals and take care of your family, but it's also important to pay attention to your health. When we get together with family or friends, many of us raise a glass and toast to wish each other health and happiness. I believe there is nothing more important. Money doesn't buy us health when it's too late. Our health gives us ability to realize our full potential and follow our dreams. I hope that my message will encourage some of you to do the right thing, and by writing this I hope that it can save some lives. Mom is gone, and I can never have her back, but through this message her work of taking care of people continues. I wish you all good health and happiness, take care of yourselves and each other!
Sincerely,
David Mikhailov