When a joint causes you pain or doesn't function like it should, everyday life can become very difficult. Because we rely on joints perform just about any movement, it's very important to accurately diagnose and treat joint conditions before they become unbearable. The Resurgens Joint Replacement Center specializes in diagnosing and treating conditions in two of the largest joints: the knee and hip.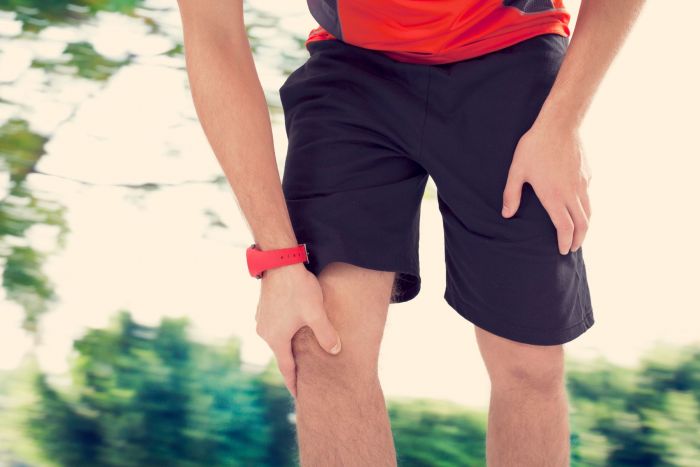 Knee Joint Conditions
Your knee is a complex joint with many components, making it vulnerable to a variety of injuries and one of the most common reasons people see their doctors. Trauma-related injuries, such as knee fractures, and degenerative conditions, such as
osteonecrosis
or
osteoarthritis
of the knee, are often treated through joint replacement. Understanding the
anatomy
of your knee can give you a further insight into the joint conditions that affect the knee joint.

Visit our interactive library of knee conditions including those that might lead to a total knee replacement. If you are experiencing limited mobility, stiffness, or pain; schedule an appointment with one of our expert physicians who can diagnose your knee condition.
What Is Joint Replacement?
Joint replacement is a procedure used to restore function to a severely damaged joint. Often this damage is caused by arthritis, and it commonly affects the knees and hips. During a joint replacement procedure, the surgeon replaces the damaged portions of the joints with artificial parts. This can reduce pain and restore function to the affected area.

Joint replacement procedures vary depending on the severity of the injury and the area of the body that is affected. If a patient is experiencing joint pain but still retains motor function in the area, non-surgical solutions such as injections may be able to relieve the pain without surgery. If the joint damage is more extensive, then surgical solutions might be required to treat the injury. In these cases, joint replacement surgery might only require partial joint replacement, which seeks to treat one small part of a joint that is damaged. In more serious cases, total joint replacement might be necessary, which seeks to replace the entire joint if many components are damaged or degenerated.
When Do You Need Joint Replacement?
When Do You Need Joint Replacement?
Although many perceive joint replacement as a procedure reserved for older individuals, new technology and improved techniques make it possible for younger people to receive a long-lasting prosthetic as well.
You might need joint replacement if you:
Have difficulty moving your knees or hips throughout routine, daily tasks
Experience pain that does not go away, even with the help of non-surgical approaches
Are diagnosed with osteoarthritis and the disease is physically debilitating
Generally, a joint replacement patient is one who suffers from extensive, irreversible joint damage. Non-surgical solutions would be recommended first but in severe cases, surgery may be necessary.
Take Charge of Your Health today!