Hand and Upper Extremity Therapy
At Resurgens our hand therapists understand that injuries to your arms and hands can have a profound disruption on your life. Day-to-day tasks can become difficult to complete, and it is easy to start feeling frustrated by the limitations. Our hand therapists are dedicated to helping you reach for more on your path to recovery. From the fingertip all the way up to the shoulder, there is no injury too small or too large that our hand therapists cannot handle.

As a patient you can expect to have interactions and treatment sessions that are tailored to fit your unique desires and needs. Our facilities offer the latest in technology and equipment, and our hand therapists are on the cutting edge of non-operative interventions, preventative care strategies, and post-surgical rehabilitation. Our physicians and hand therapists partner with you through a collaborative treatment approach. They work together to make sure that you are receiving optimal treatment at each stage of your recovery.

Non-Operative Treatment
Patient education on adaptive techniques, exercise programs to improve strength and dexterity, and functional splinting are just a few of the non-operative interventions our hand therapists employ to get you back to your routines as quickly as possible.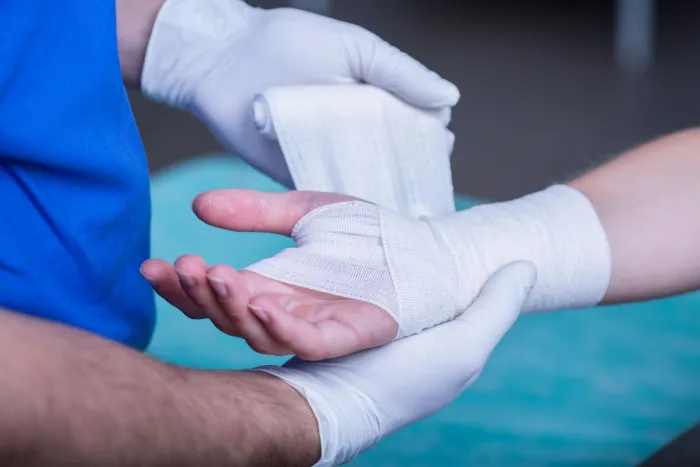 Post-Surgical Treatment
Recovering after surgery can seem like a long and difficult road, but in the capable hands of our therapists you can rest assured that you will be receiving the highest quality care available. Wound and scar management, custom splinting, and sensory training are just a few of the post-surgical interventions our hand therapists are able to provide.

Work Injuries
Typing at a desk for long periods of time can leave your wrists, hands, and even shoulders feeling painful and uncomfortable. Proper body mechanics are crucial to prevent further injury and decrease pain. By utilizing ergonomic skills, our hand therapists are able to pin point positions that are putting your joints at risk, and provide you with modifications that may not only improve your function, but also prevent more serious injury.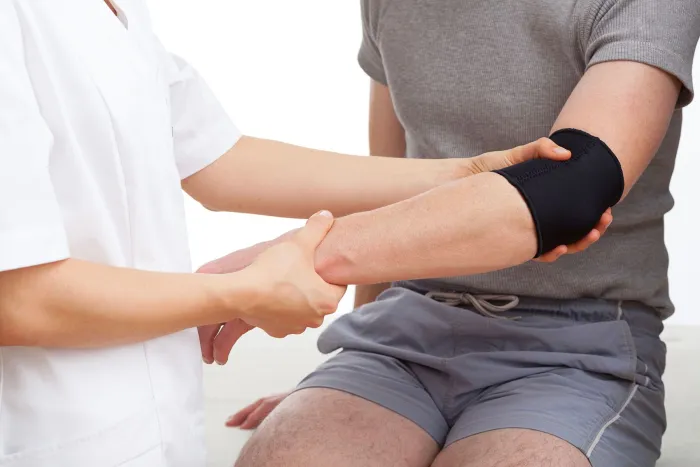 Sports Injuries
Don't let injury or pain be the reason you hang up your racquet or golf club forever. Our hand therapists
have the expertise to treat your injuries whether they are from sudden impact or sustained over time.
Edema control, manual stretching, and an individualized exercise program are just a few of the treatment options our hand therapists have at their disposal to get you back to doing the activities you love.

Recovering from Prior Injuries
Do you have an old injury that has left you with limited motion or increased pain? Have you given up hope of it ever getting better? Our hand therapists and physicians are up to the challenge! Let us help you reach for more. New therapy techniques and intervention options may be just what your old injury needs to fully heal and get you back to your maximum potential.

No matter the cause or type of injury, you can be assured you will receive the best quality care at any of our hand clinics. To learn more, visit our Rehabilitation section now.